Stop scaring kids stiff about bullying
Schools are safer environments than ever before.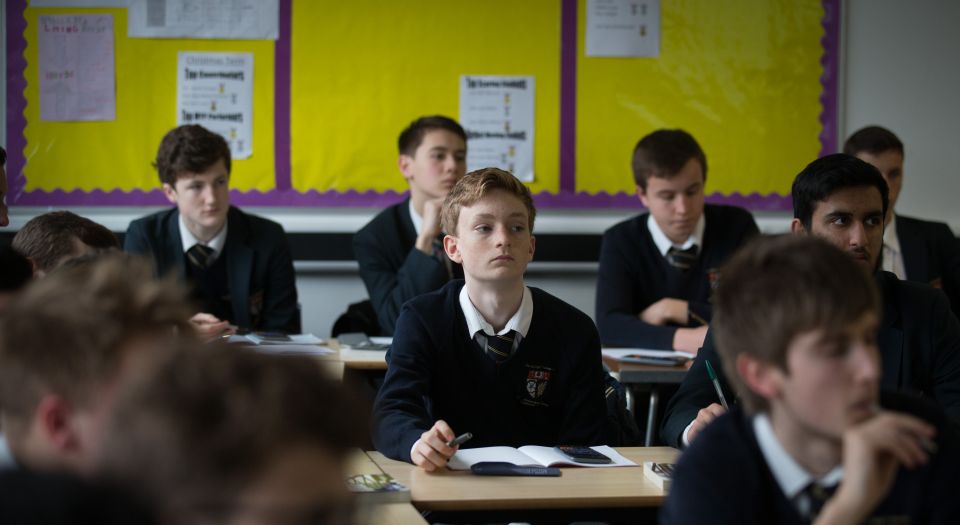 A poll out this week claims that 60 per cent of school children say they have been bullied, and 46 per cent say they are worried about going back to school because of bullying.
This story had a particular resonance for me. My son was among the thousands starting at secondary school this week. And this cheap and cynical PR story, conducted by the Diana Award charity, played straight into my parental anxieties. How will my thoughtful and sensitive child handle the transition from the small, cosy environment of primary school to the bigger, rougher world of the big kids? Despite all my best efforts to instil some nerve and resilience in him, how will he fare in the face of a bullying epidemic which, if such reports are to be believed, is almost unavoidable?
Thankfully, I'm also a teacher. So I know that, these days, there are more measures in schools to deal with bullying than ever before. Once a reputation for bullying was a stigma that could ruin a school. Today, listing all the ways your school tackles bullying is a selling point.
And what a list it is. All schools are required to have staff, in the form of safeguarding officers, professionally responsible for targeting bullying and enforcing anti-bullying policies. Every classroom I've worked in over the past five years has had the school's anti-bullying code displayed on its walls. Heads of year regularly reinforce the message with sessions in tutor times and assemblies on what to do if you experience bullying. Some students are appointed as 'buddies' and student counsellors, to whom vulnerable children can turn if they have any fears whatsoever but are too afraid to raise them with teachers. It is now much easier for pupils to call out bullies.
Even today's school buildings are designed to make bullying more difficult: toilets no longer have doors in an attempt to remove the bully's favourite hidden corner, and modern school buildings have galleries from which all points are visible to staff. Staff are, in turn, much more on patrol than they ever were in the 'bad old days'. The use of CCTV in schools is becoming normalised. Students often tell me that they assume that everything they do and everywhere they go is being recorded.
The chief reason for all this activity is that schools in Britain are formally judged on whether their pupils feel safe. Ofsted inspectors conduct anonymous, wide-ranging pupil-only interviews on the subject. Parents are surveyed about the school's responses to bullying. Headteachers know well the consequences of trying to brush concerns about bullying under the carpet, which routinely happened in previous decades. Governors are keen to be seen to be taking firm and decisive action.
Bullying was once seen as one of the unpleasant but routine issues that schoolchildren face. But our tolerance for it has now dropped through the floor. Today, bullying is seen as utterly unacceptable.
None of this means bullying doesn't still happen. Some children will always feel a need to feel big by making someone else feel small. Bullying will never be eradicated from school life entirely. Some schools, for a variety of reasons, struggle with this issue profoundly. But they are a small minority and institutional expertise on how to tackle the problem is growing all the time.
Indeed, some might say that the anti-bullying mantra has gone too far. Unpleasant behaviours between schoolkids, like name-calling and mickey-taking, have now been subsumed into the category of bullying. The definition seems to widen every few years, with the consequences growing in accordance. When I was at school, I was a bit overweight, and the other kids in my class called me 'tubbs'. I didn't like it much, but then I got used to it, and in the end it didn't matter. Today, I actually look back on it rather fondly, because it became a bit of my character that distinguished me from everybody else. And, for kids, learning how to shrug these things off is vital.
If something similar were to happen to my son, he already knows he could report it as bullying. And even if he didn't, someone else could do so on his behalf – without his permission. Anyone guilty of calling him a name would likely end up reported to the head of year. It would go on his or her school record, and he or she would be required to attend anti-bullying classes.
In such a climate, what do you tell children? 'If someone is being really mean to you, son, don't feel ashamed and try to hide it, just tell someone… but perhaps make sure it really warrants making a fuss about before you do?' This is not helpful for children. What you definitely shouldn't tell children is that bullying is at epidemic proportions and that it will affect their grades and attendance, which is what the Diana Award is doing. Its poll was based on a proportionally tiny sample of 1,003 children and done in the name of publicity.
Scaremongering about bullying is self-fulfilling. If you tell children to report name-calling as bullying, then the number of bullying incidents will inevitably rise. If you keep telling children that bullies lurk around every corner, and being bullied will ruin their lives, then they are going to become more anxious about it.
The sensible message we need to send to children is that bullying is not nice, but if it happens it can – and these days, will – be dealt with effectively. Scaring them stiff about it does no one any favours.
To enquire about republishing spiked's content, a right to reply or to request a correction, please contact the managing editor, Viv Regan.