Reasons to say yes to No Deal
High time we heard the positive case for a clean-break Brexit.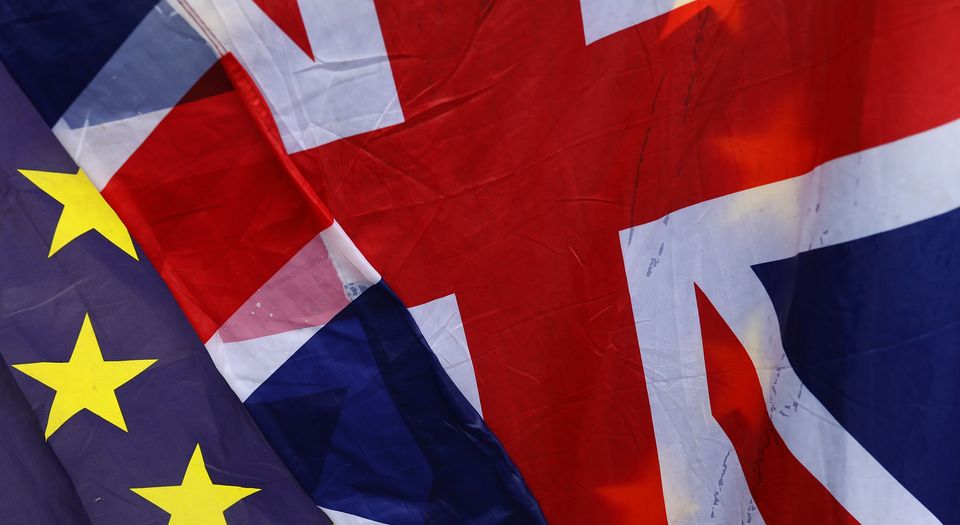 It is bad enough having to listen to the Remainer elite's increasingly hysterical warnings about how a No Deal Brexit will bring instant disaster to the UK, with shortages of everything from sandwiches to sperm donations and skirmishes over scallops escalating into intra-European war. Idiot EU ambassadors even told the Sun this week that there would be 'no economic activity' in Britain within days of a No Deal Brexit, as if we were leaving not just the European Union but the 21st century. In reality, as Phil Mullan wrote on spiked last week, No Deal is nothing to fear in economic terms.
It is even worse when those who are meant to be preparing for a No Deal Brexit seem sure it is the wrong way to go. At the moment when her government is supposed to be calming nerves and dispelling gloom, Tory prime minister Theresa May was asked this week what she thinks about No Deal. May's reply? It 'won't be the worst thing in the world'. That's the sort of fighting talk to inspire the nation!
Amid all this negativity and competitive doom-mongering, let's not lose sight of some positive reasons why it is time we said yes to the prospect of a No Deal Brexit.
The alternatives on offer are far worse
We would all like to see the EU and UK agree a comprehensive and fair deal. Perhaps one which left intact the economic cooperation that Britain voted for in the 1975 referendum to join the Common Market, without any of the political constraints rejected in the 2016 referendum vote to leave the European Union.
But no such equitable deal is on table. Instead the EU elites want to punish the revolting British people as a warning to any other upstart nations tempted to leave, and at the same time retain almost neocolonial controls over UK affairs.
In this nefarious aim they are being abetted by our Remainer-led British government. Yesterday, senior Tory cabinet minister David Lidington (no, me neither) told the EU to 'back Theresa May's Brexit plan or risk the UK leaving without a deal'. In which either-or case, we'll definitely 'risk' No Deal, thanks. May's Chequers proposal is for Remain by another name, leaving the UK under the sway of Euro-rules but without any say. Even that has proved too much for top EU bureaucrats, who are affecting a sudden concern for Irish unity as a cynical device to undermine UK sovereignty.
In a sure sign of how bad the terms under discussion must be, 'hardline' French president Emmanuel Macron has apparently changed tack and urged his fellow EU leaders to do a deal with Britain. The Times reported this news as a 'Brexit boost'. It sounds more like a Brexit funeral bell. Macron wants the UK to agree to be a satellite of the more centralised EU 'super-state' he fantasises about forging.
Compared to such attempted stitch-ups and sell-outs, a clean break, No Deal Brexit next March looks by far the best and most practical option. It would give the UK scope to forge our own future. And even those still desperate to do a deal with the EU should recognise that being serious and positive about embracing a No Deal Brexit is the only way to get any agreement worth having. Anything less means accepting defeat before battle even commences.
It is what we voted for anyway
To judge by the tone of the current discussion, anyone might imagine that backing a No Deal Brexit is the preserve of 'extreme Brexiteers' and the 'hard right'. But far from being the stuff of a fringe extremist plot, it is arguable that a clean-break Brexit is essentially what 17.4million Leave voters endorsed in the EU referendum.
Let's go back to June 2016 and recall the question posed on the referendum voting paper. 'Should the United Kingdom remain a member of the European Union or leave the European Union?' The option to vote Leave included no ifs, buts or qualifications about 'providing we can do a tame trade deal with the EU three years later'.
Nor were voters left in any doubt by the scaremongering Remain campaign about the possible economic consequences of Brexit. The government and every major political party and business organisation told us time and again that, in the words of the official leaflet sent to each UK household at the cost of millions, 'Voting to leave the EU would create years of uncertainty and potential economic disruption. This would reduce investment and cost jobs.'
Yet despite that, more people chose to vote Leave than had ever voted for anything in British political history. Not because, as has often been claimed since, they were 'too stupid to know what's good for them'. But because they understood well that what was at stake was something even more important than the supply of sandwiches and scallops.
What persuaded most people to vote Leave was the desire for greater sovereignty and democracy, captured in the demand to 'take back control'. The only option available right now that comes close to fulfilling that desire is a No Deal Brexit. Every deal on the table means selling short democracy and sovereignty in the UK in exchange for a mess of Euro-potage.
Remainers now wringing their hands over the possible impact of a No Deal Brexit on 'ordinary people' want to deny what millions of those people voted for in 2016. They cry that 'Nobody voted to be poorer!' Indeed. But on the political question that mattered most, they certainly did not vote for the poor imitation of Brexit now being peddled by the UK and EU elites.
It is the new dividing line in UK politics
From the start we have argued on spiked that the vote to leave the EU changed everything in UK political life. Brexit was the biggest democratic revolt against the political class in living memory, and it blew the cosy, closed world of Westminster apart.
From now on the traditional political divide between left and right – in truth already an exhausted tradition – would be supplanted by the new divide between Leave and Remain. This line cut across the old zombie political organisations, revealing both the Tories and Labour to be so divided and so divorced from their traditional bases of support that they are parties in name alone.
The latest focus for this divide is on the issue of a No Deal Brexit. Banging on about the dangers of No Deal is the new codeword for opposing Brexit altogether. Arch-Remainers, from financier Gina Miller of the misnamed 'People's Vote' campaign to Tory chancellor Philip Hammond, are obviously keen to play on the possible economic impact of No Deal as a way of appearing less elitist.
But many others who formally claim to 'respect the referendum result' also focus on the dangers of a No Deal Brexit. Take Jeremy Corbyn, Labour Party leader and lifelong Eurosceptic until he bailed out and backed the establishment's Remain campaign. Last week, Corbyn came under fire for failing to answer a question about Brexit six times. The one thing he did say clearly, however, was that Labour 'would not countenance a No Deal Brexit'.
What that means in practice is that Labour is now a Remainer party, prepared to accept any deal rather than countenance a clean break with the EU.
Making the case for a No Deal Brexit today means being on the right side of the major political divide – the side of democracy and popular sovereignty. It means being on the opposite side to the UK political elite and the leadership of every national political party. Let's say no to any sell-out deal that cedes control back to them, too.
Mick Hume is spiked's editor-at-large. His latest book, Revolting! How the Establishment is Undermining Democracy – and what they're afraid of, published by William Collins, is out now.
Picture by: Getty
To enquire about republishing spiked's content, a right to reply or to request a correction, please contact the managing editor, Viv Regan.