Have a drink and enjoy your life
Prohibitionists can't decide for us how to live well.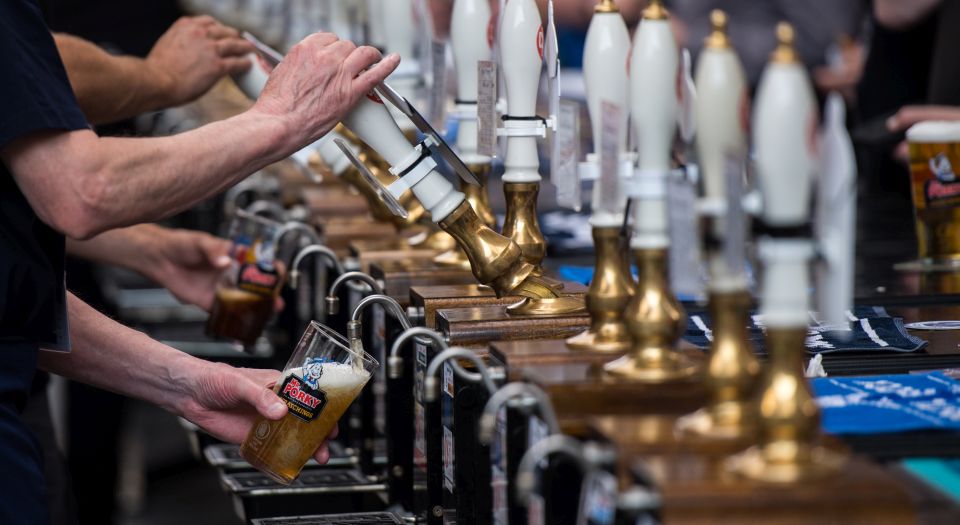 'No safe level of alcohol' screamed headlines last week. They were inspired by the publication of a massive study, part of the 'Global Burden of Disease' series in the Lancet, which used data from 694 previous studies to estimate how common drinking alcohol is worldwide and used 592 studies, covering 28million people, to study the health risks associated with alcohol between 1990 to 2016 in 195 countries.
The bottom-line conclusion is that even very moderate drinking is worse for you than not drinking at all. This conclusion seems to contradict many other studies which have found that moderate drinking is associated with lower mortality.
But in reality, the fact that we do drink suggests that for us as individuals, the wider benefits of drinking alcohol outweigh any health benefits from teetotalism. In short, the very moderate risks of drinking are not as important to us as the joy derived from getting a buzz on from booze.
So, what were these scary dangers uncovered by the Lancet study? Professor David Spiegelhalter has written an invaluable interpretation of the results that gives us some perspective.
Take this summary of the report's conclusions from the press release: 'For one year, in people aged 15 to 95 years, drinking one alcoholic drink a day increases the risk of developing one of the 23 alcohol-related health problems by 0.5 per cent, compared with not drinking at all (from 914 people in 100,000 for one year for non-drinkers aged 15-95 years, to 918 in 100,000 people a year for 15-95 year olds who consume one alcoholic drink a day).'
As Spiegelhalter restates it, 'To experience one extra problem, 25,000 people need to drink 10g alcohol a day for a year — that's 3,650g a year each. To put this in perspective, a standard 70cl bottle of gin contains 224g of alcohol, so 3,650g a year is equivalent to around 16 bottles of gin per person. That's a total of 400,000 bottles of gin among 25,000 people, being associated with one extra health problem. Which indicates a rather low level of harm in these occasional drinkers.'
Similarly unscary conclusions apply to having two drinks per day (given the study's definition of 'a drink', this would be slightly above the UK government's current safe drinking guidelines). Spiegelhalter points out that 'to experience one extra problem, 1,600 people need to drink 20g alcohol a day for a year, in which case we would expect 16 instead of 15 problems between them'. That's a lot of people boozing for one of them to develop a health problem. In reality, having the equivalent of a couple of drinks per day is not a serious risk to any one individual's health. 'No safe level' is a ridiculous way of putting it. 'Don't get hammered all the time and you'll probably be fine' would be a better way of putting it.
Of course, there are all sorts of problems with the kind of research that is synthesised in this meta-analysis. How often were people asked about their drinking habits? How honest were they to the researchers (or even to themselves)? Was that level of drinking typical for them? Do the studies do enough to allow for confounding factors? For example, you could say that heavy drinkers are more likely to get TB. Which seems to be true. You could also point out that homeless people are more likely to be heavy drinkers and more likely to get TB. Maybe the drinking isn't the dominant factor here; maybe it's the fact of not having a roof over your head. And that's a confounding factor that is quite easy to spot. Have the researchers spotted and controlled for all the potential confounders? Unlikely.
More importantly, what is missing is the politics. The Lancet's coverage of public-health issues notoriously errs on the side of alarmism and demands for government action. No change here. As Christopher Snowdon rightly points out, the fact that study after study keeps finding that non-drinkers have higher health risks than moderate drinkers is a thorn in the side of anti-alcohol crusaders. So the conclusion of this new study that there is 'no safe level of alcohol' is great news for prohibitionists. A cynical person might even think that the study was designed to come to that conclusion. Heaven forbid.
Just to make sure we get the message, the press release quotes Professor Emmanuela Gakidou of the Institute for Health Metrics and Evaluation at the University of Washington: 'Worldwide we need to revisit alcohol-control policies and health programmes, and to consider recommendations for abstaining from alcohol. These include excise taxes on alcohol, controlling the physical availability of alcohol and the hours of sale, and controlling alcohol advertising. Any of these policy actions would contribute to reductions in population-level consumption, a vital step toward decreasing the health loss associated with alcohol use.'
But do we really need to revisit alcohol-control policies? What has been found is that moderate drinking is low-risk, at worst. We might even take the conclusions of many previous studies at face value and conclude that a little bit of drinking does you good. The new study also confirms that persistent, heavy drinking is bad for you. (No shit, Sherlock.) However, health issues alone cannot decide for us whether increasing alcohol taxes or reducing availability are sensible things to do. What we might reasonably decide is that most drinkers know their limits and should be free to choose what and when to drink without restrictions or punitive taxation. Those who have a drinking problem and who are unlikely to be deterred by legal or financial measures might be better off if they can access affordable, good-quality alcohol rather than guzzling mouthwash or something even worse.
What might also be sensible is for academics to stop trying to use their authority as experts to demand changes in our laws. Perhaps they should keep their noses out of politics and confine themselves to stating the facts, as best they can. Because what no one seems to be talking about is the dangers of advocacy research and the damage it is causing to science's standards and reputation, never mind the damage it is doing to our personal liberties.
Rob Lyons is science and technology director at the Academy of Ideas and a spiked columnist.
To enquire about republishing spiked's content, a right to reply or to request a correction, please contact the managing editor, Viv Regan.