The compelling mystery of David Lynch
A new biography lets a tiny bit of daylight in on the visionary director.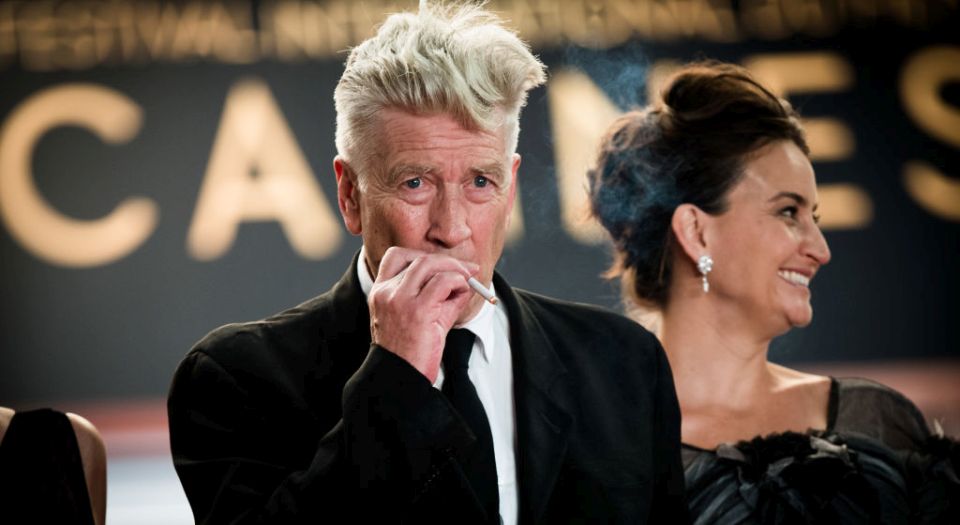 A couple of years ago, it looked as though David Lynch's active career as a director was over. After all, his then most recent movie Inland Empire had been released in 2006. This rambling, disconnected 180-minute film was by far the most obscure work he had produced. It received mixed reviews, alienated casual audiences and was disliked by even some diehard Lynch fans. He had not directed anything substantial since then. He was mainly occupied with making art (he had several high-profile and well-reviewed exhibitions in the US and Europe) and speaking about transcendental meditation. It seemed that Lynch the film director had retired for good.
Then a new, third series of Twin Peaks (featuring many of the old cast members and directed entirely by Lynch) premiered in 2017 and met a very favourable response from fans and critics alike. Lynch proved he was still able to satisfy and perplex audiences by taking genuine risks and following his personal vision.
Room to Dream is a biography formatted in an unusual way. Biographical chapters – each focusing on a particular project of Lynch's – are written by Kristine McKenna, using interviews with friends, family and colleagues, in addition to documentary sources; these are followed by commentaries from Lynch himself, telling stories and sharing personal details relating to these projects in a conversational manner. Thus we get both a factual account that is largely neutral and Lynch's own perspective on matters, complete with photographs showing Lynch on set and with friends.
Lynch never supplies commentary tracks or explanations for his films; in interviews he replies elliptically about artistic decisions. Lynch's films have been repeatedly analysed yet retain an unusual amount of mystery. Mystery is essential to the intrigue they exert over viewers. In Room to Dream Lynch does not dispel mystery, but he supplies some clues and explains how projects came about, as well as offering some personal anecdotes. We even get glimpses of Lynch kissing Elizabeth Taylor and Marlon Brando eating a tomato.
Lynch was born in Montana in 1946 and had an idyllic outdoor boyhood in smalltown Washington, North Carolina and Idaho. It was a life of neat houses with white-picket fences, orderly workshops with woodworking tools, and Pontiacs with gleaming chromium. The young Lynch was popular and charismatic as well as creative and entrepreneurial, his confidence boosted by the support of his loving, conservative family. These early impressions marked his mental world as an adult; the small rural towns that appear in Twin Peaks and Blue Velvet are throwbacks to the upbeat, straight-laced, boom years of the Eisenhower administration. In the music, dress, attitudes and atmosphere, the 1950s act as a recurring signifier of security and convention in Lynch's films.
Yet he was made aware, too, of what lay beneath: sex, violence and sudden death. He saw that burgeoning sexuality was curbed by the social norms, and that games with fireworks and firearms caused accidents and near misses. Hunting and observation of dead animals also piqued Lynch's curiosity about anatomy and putrefaction, though without any desire to inflict cruelty. A later experience dissecting a cat was recounted in loving detail by Lynch in an interview. Such investigations led to the special effects of the deformed baby in Eraserhead – one of cinema's most unsettling practical effects.
Painting became the adolescent Lynch's prime passion. He studied fine art at art school in Philadelphia in the late 1960s at a time when it was wracked by racial division, rioting, drug addiction, endemic crime and industrial decline. Lynch was mired in a world that was the complete opposite of his childhood environments. The ominous, ever-present undercurrent of violence coloured his outlook. His paintings were strange and morbid, influenced by Francis Bacon. All of which was exacerbated by the fact Lynch lived near a morgue. 'I spent a long time in there…. I wasn't disturbed. I was just interested. There was a parts room where there were pieces of people and babies, but there wasn't anything that frightened me.'
While at art school he began to make animated films, then later live-action films that included elements of animation and special effects, aspects to which Lynch devoted great care. Many of the special effects in Lynch's films are made by him alone and his artistic thinking finds expression in the careful selection and creation of props, interiors and prosthetics, which contribute to the unique atmosphere of his films. Lynch the artist treats the framing, lighting and colour of movie scenes as though they were paintings, often pushing the crew to their creative limits.
Lynch married at this time and had a daughter, Jennifer, who was born with a deformity. Although the family were happy and Jennifer was healthy, Lynch's experience of sleep deprivation and the responsibilities of fatherhood seem to have influenced his first feature film, Eraserhead. Made while Lynch was a student at the Center for Advanced Film Studies in Los Angeles, the film tells the story of Henry, an anxious introvert who has unwanted fatherhood thrust upon him. The offspring is a freak – 'Mom, they're not even sure it is a baby' – whose mewling and sickness ruin the lives of the parents and eventually drive them apart, leaving the father burdened with sole responsibility of caring for the troublesome baby. Henry's misguided efforts to help lead to the deaths of both child and father in a nightmarish climax. While the film is an obvious exaggeration heightened for tragi-comic effect, the origins lie in Lynch's life.
Lynch's films rely on mood and striking imagery. As he puts it: 'You can tell all the stories you want, but you haven't gotten across what the experience was like. It's like telling somebody a dream. It doesn't give them the dream.' Surrealism underpins Lynch's working method, permitting him to associate dreams, tableaux and snippets of dialogue with an overarching narrative. This can make his films hard to decipher – and impossible to comprehend in a linear way – but it gives his work a strange force. This is apparent also in his art and photography, which sometimes link to the films. The abandoned factories he loves to photograph are related to some settings for his films. Lynch has also taken fine-art photographs of his actresses, exploring their allure.
We are taken on a journey through Lynch's films, exhibitions, speaking tours and collaborations. Lynch explains his attachment to transcendental meditation and describes his visit to India to attend the funeral of Maharishi Mahesh Yogi. Lynch's wife, former wives and ex-girlfriends testify to his magnetism and warmth, while not downplaying the obstacle that his dedication to art presents to relationships.
Although this is an authorised biography and as such not entirely objective, it is clear from the biographer's interviews (and multiple testimonies not included) that Lynch inspires devotion from cast and crew. Although a visionary and artist, he is an actor's director who is supportive and inventive when dealing with colleagues. A rare instance of discord was with Anthony Hopkins, who was averse to Lynch's direction on The Elephant Man. Lynch's persona – the preppy, conservative dress sense, optimism, off-beat sense of humour and frank fascination with the gruesome and sexually explicit – is both unique and unaffected. Reading the book reminds us of the great range of work Lynch has done, including not only his film and television but music, theatre, photography and art.
Room to Dream illuminates Lynch's activities while attempting to explain his appeal. Yet the mystery remains, which is surely what both fans and disinterested observers want.
Alexander Adams is an artist and writer. Visit his website here.
Room to Dream, by David Lynch and Kristine McKenna, is published by Canongate. (Buy this book from Amazon(UK).)
To enquire about republishing spiked's content, a right to reply or to request a correction, please contact the managing editor, Viv Regan.