Edinburgh: where being right-wing makes you exotic
Conservative comics still raise eyebrows, but things seem to be changing.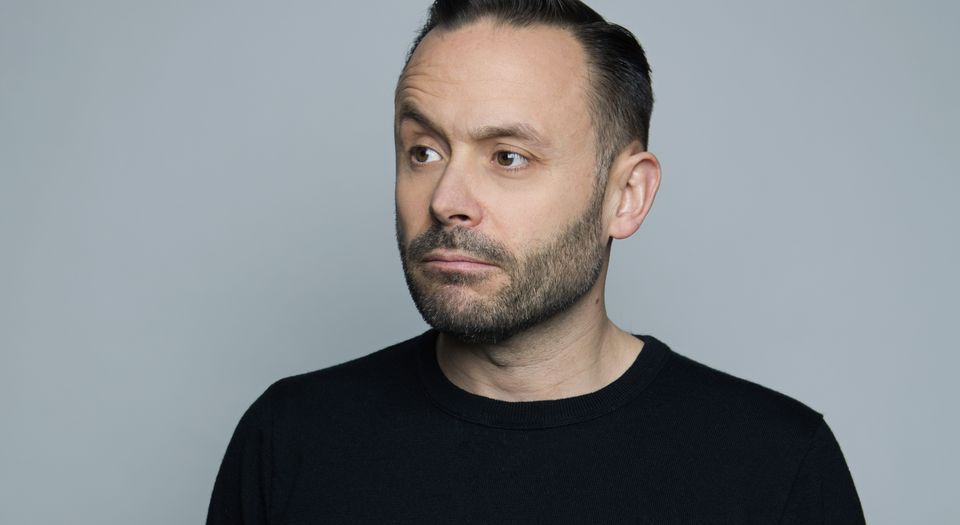 If a week is a long time in politics, a year is practically a millennium at the Edinburgh Fringe. I've just completed a short run and the reaction to political content at the festival bears almost no relation to the summer of 2017.
I'd love to think that I and a small cabal of right-wing comics have caused a tectonic cultural shift, but that's only a tiny part of it.
For the past three years I've come up and – to varying degrees – discussed my right-of-centre/pro-Brexit views. In 2016, I did a show called Conswervative in which I 'came out' (I'd already 'come out' three times previously, but no one seemed to give a toss). That year, me asking 'Any other Tories in?' was in itself an edgy proposition. You could cut the air with the correct cutlery. Last year, my show Right Leaning but Well Meaning was done in the sombre shadow of Grenfell. Early on in the run, I started to regret that title and wish I'd gone for something less contentious, like 10 Things I Love About the DUP.
But this year felt different. You could argue that I have simply created my own echo chamber and that has diluted any pushback, but I always check who is in and this year was the most diverse mix yet. If anything, a majority of old-school Tories creates its own problems – they can be more prudish. I'm not always small-c conservative, certainly not with language. The net effect is lefties might come expecting me to be a cunt while blue-rinse Tories expect me not to say cunt.
I had my usual fun at the left's expense, thanking them for coming and thereby showing the 'open-mindedness their party used to be famed for'. And therein might lie one of the biggest causes of change. The issues with Jeremy Corbyn's past and the increasing exposure of the tone of politics on the hard left has undercut the politically immature concept of left v right as a simple case of goodies v baddies. Of course, there will always be some who see it that way.
My one walkout of the run was a Corbyn ultra who stormed out the moment I cracked my first gag about the absolute boy. The joke itself wasn't even that harsh. I took a position which might have seemed soft to his enemies on the right of the party, which underlined another cause of the shifting sands: Tory and Labour infighting now easily matches the barbs across the chamber.
If anything, British politics in 2018 is more like a WWE Royal Rumble with everyone either injured or feigning it.
As the Labour leadership also favours Brexit, it has become harder for middle-class bohemians to use a party badge to denote moral virtue. For reasons I don't understand, the Lib Dems haven't capitalised on that political homelessness, like an ice-cream van being ignored by hungry kids. A pat on the back for being a good person now has to come from being on the right side of the argument on an issue-by-issue basis. That's not to say liberal middle-class audiences aren't willing to be challenged on that ground, but the white-knuckle moments at the Fringe are now mainly small-p rather than big-P political.
Early on in the show, I informed the crowd they should buckle up for some radical, 'out there' views, including my hunch that five years old is possibly too young for a child to pick their own gender, 'a view no one else at the festival holds'. (Obviously, plenty of people feel that way — however, the anxiety of many to challenge a relatively small minority has made that view sound like I was arguing for the reintroduction of leaded petrol.)
'MeTOO.' Where's he going with this? He looks like a builder, is he going to say something awful, Sophie?
'Gender-neutral toilets.' I hope this is dripping in irony.
'Depression.' Did he just say sometimes people need a kick up the arse?
In this hermetically sealed cultural bubble things are called 'normalised' despite being fairly 'normal'. Ideas are labelled 'problematic' despite the vast majority of the country not even knowing there was an issue.
All of which amounts to a farcical level of disconnect with the rest of the country. The most radical thing I could do as a comic is admit I'm not remotely radical. Despite voting in line with the 52 per cent and holding views on social issues which are broadly in line with the rest of the country, at the Edinburgh Fringe I sometimes seem exotic.
I look forward to taking the show on tour this autumn, where the tables are likely to turn. My views will go from being those of a populist dinosaur at the Fringe to those of a wooly liberal by the time we hit Yorkshire.
Geoff Norcott's tour, Traditionalism, has an additional, autumn leg starting in October. Details here.
To enquire about republishing spiked's content, a right to reply or to request a correction, please contact the managing editor, Viv Regan.