This had nothing to do with racism
Dr Bawa-Garba was struck off because she was incompetent.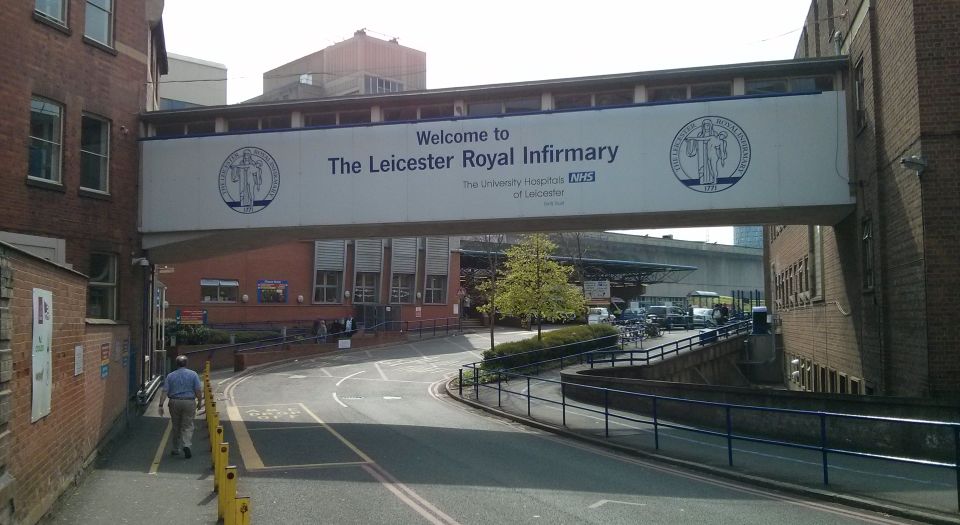 Dr Hadiza Bawa-Garba was convicted in 2015 of gross negligence manslaughter, after Jack Adcock, a six-year-old boy, died in hospital while under her care. Last week, the Court of Appeal ruled that she be allowed to resume her career as a doctor. That decision came after a prominent campaign had alleged that Bawa-Garba, of Nigerian heritage, had been a victim of racism by the medical hierarchy. The facts suggest otherwise, and point, on the contrary, to how the accusation of 'racism' was used to obscure reality in this case.
The facts that resulted in Bawa-Garba's manslaughter conviction were truly shocking. In her four-week Crown Court trial the jury was advised to deliver a guilty verdict only if they felt Bawa-Garba had committed negligence that was 'truly exceptionally bad'. Despite this high bar, she was convicted. She then attempted to appeal her conviction, but the Court of Appeal dismissed her arguments as meritless. It noted that 'this jury was left in no doubt as to the truly exceptional degree of negligence' in this case.
Throughout her trial and attempts to appeal, Bawa-Garba was represented by an expert team of lawyers, led by a Queen's Counsel. The trial judge was a High Court judge with considerable experience of medical-negligence prosecutions, and the Court of Appeal said he 'provided a masterly analysis of the case' in his direction to the jury. There was patently no irregularity or injustice behind the jury's conviction.
The trial judge sentenced Bawa-Garba to a two-year prison term, but suspended it after noting that, in the words of the High Court, the 'effect of the conviction meant that her career was over'. He clearly expected her to be struck off the medical register. But to the consternation of the General Medical Council (GMC), which is charged with ensuring proper medical standards, her disciplinary tribunal merely imposed a one-year suspension from the register.
This decision was then overturned by the High Court, which ruled in January that anything less than a striking-off was inconsistent with the nature of the jury's conviction. In reaching this conclusion, the court concluded that Dr Bawa-Garba's 'truly exceptional bad failings' caused such a 'serious departure from the principles of good medical practice' that public confidence in the medical profession would be undermined if she was allowed to resume her medical career.
That should have been the end of it. But the case was given a further lease of life by a campaign that accused the GMC of having racially discriminated against Bawa-Garba. Earlier this year, the British Association of Physicians of Indian Origin (BAPIO) wrote to the GMC to accuse it of an inherent bias against black and minority ethnic doctors, as reflected in its 'pursuit' of Dr Bawa-Garba. The letter was widely covered in the medical press. And a few days later, the Muslim Doctors Association, an organisation with over 6,000 members, claimed that striking off Dr Bawa-Garba 'highlights the important issue for debate concerning the treatment and fate of BME doctors working in the NHS'.
The charge of racism against the GMC spread to the mainstream press, with the Daily Mail quoting BAPIO president Dr Ramesh Mehta as saying that 'the GMC may have been partly influenced by the fact that Dr Bawa-Garba, a Muslim who moved to Britain from her native Nigeria in 1994, wears a headscarf'. 'We are saying that racism is one of the parts of it', he claimed.
None of these campaigners was able to refer to a single fact that supported the charge of 'racism'. Indeed, by failing to address the truth, the ghastly truth that resulted in a boy's avoidable death, these campaigners showed that they were more interested in hurling racially charged brickbats at the medical hierarchy than in learning lessons from what had happened. In her original trial, the prosecution amply justified the GMC's position that public confidence in the medical profession would be weakened if this doctor was not struck off.
First, Dr Bawa-Garba had misdiagnosed the boy's illness as a stomach bug when he actually had a far more serious infection. This misdiagnosis became negligent, said the Crown, after the doctor received blood-test results which 'any competent junior doctor' would have interpreted properly. Second, the Crown alleged that when Jack's condition deteriorated, the doctor was grossly negligent in that she had 'failed to properly reassess' him or to seek advice from a consultant. She failed to review properly a chest x-ray or to give Jack antibiotics until four hours after that x-ray. She failed to make proper clinical notes. And she failed to raise concerns with a senior consultant, despite speaking to one on two occasions. On the second occasion, she said that Jack had improved and was bouncing about. A final detail, unrelated to the cause of Jack's death, was that when efforts were made to resuscitate him, Bawa-Garba arrived and hampered their efforts, in the mistaken belief that Jack was another boy in the 'do not resuscitate category'.
Having regard to the above facts it is hardly surprising that the GMC sought to persuade the High Court that Dr Bawa-Garba had to be struck off, on the grounds that any lesser sanction would undermine public confidence in the medical profession. Contrary to what campaigners have alleged, the GMC's actions and the High Court's acceptance of its stance had nothing to do with Dr Bawa-Garba's race, religion or wearing of a headscarf. It was the reasonable consequence of her own incompetent treatment of a boy who died in her care.
The GMC, the NHS, the press, the courts and the public at large should always seek out the truth. Instead of hitting the 'racism' button, those making excuses for Bawa-Garba ought to have done a little research into why she was convicted and struck off in the first place. Her treatment never had anything to do with racism.
Jon Holbrook is a barrister. Follow him on Twitter @JonHolb.
Picture by: Wikimedia Commons
To enquire about republishing spiked's content, a right to reply or to request a correction, please contact the managing editor, Viv Regan.