It's called acting for a reason
The idea that actors can only play people like them is uptight nonsense.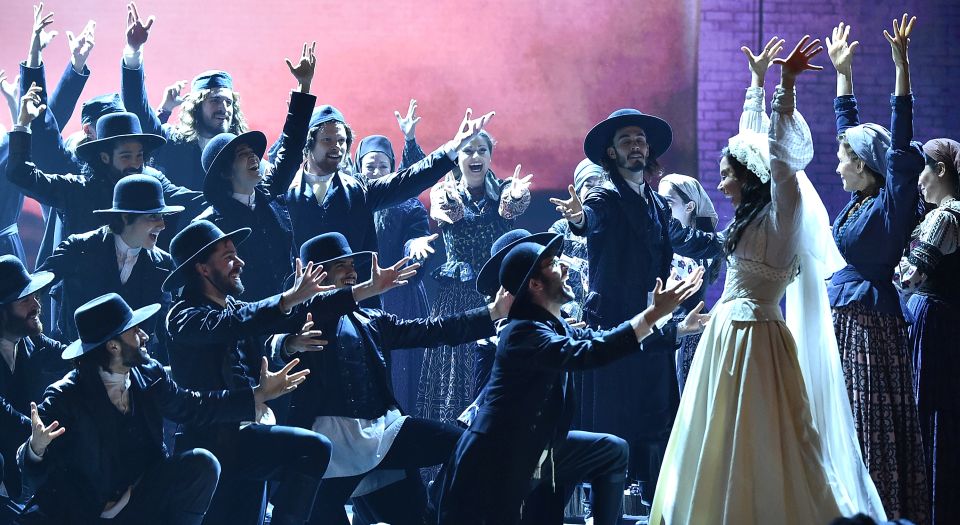 As a lifelong cheerleader for the Jewish people, these recent months have been bittersweet for me; a highly unusual example of not wanting to be proved right. I resigned from the Guardian a whopping 15 years ago in protest over what I perceived as its slimy anti-Semitism – and, it must be admitted, the offer of three times the wages from The Times. I often wonder how the left-wing Jewish half-wits who slammed me then feel now that they've been well and truly trashed by the bullies they sucked up to.
The current spate of Jew-baiting is interesting in that it's like a Lord Of the Flies of the Woke; raised on tofu and now high on the taste of blood, the snowflakes have finally found a minority group it's fine to demonise, and my gosh, doesn't that Two Minute Twitter Hate feel good! (The meekness of the diaspora Jews makes them honorary women in the eyes of the left – then the toughness of the Israelis sends the brosocialists into a maelstrom of cognitive dissonance a gogo.) But I'm hoping my Jewish chums and I can put the unpleasantness out of our minds for a few tuneful hours when Trevor Nunn's revival of Fiddler On The Roof opens in December, just in time for Hanukkah.
This heart-warming story follows the fortunes of a Jewish milkman living in a Russian village with his wife and five daughters as he fights to hold on to his dignity among growing anti-Semitism – what a relief that times have changed! In the spirit of keeping an open mind, I'm going to apply the popular PC theory of extreme type-casting to my appreciation of the new Fiddler, and sincerely trust that JEWS ONLY will be cast in the main roles – I don't mind if Gentiles play such minor roles as Russian Official and Priest. After all, the singer Sierra Boggess, after being judged too pallid for the role of West Side Story's Puerto Rican heroine Maria in the BBC Proms production, recanted in a positively Orwellian fashion after social-media monstering. As did Scarlett Johansson recently after being being bullied out of a putative role as a cross-dresser. Women, eh? Even the divas among us are so used to saying sorry that it's a wonder we ever got the vote – imagine the Suffragettes today, going around apologising to racehorses for being insufficiently sensitive to their shared cultural oppression!
Then there was Jack Whitehall, who got stick for not gay when cast as a gay man in a Disney film, and Tilda Swinton who faced accusations of 'whitewashing' when she was cast as a Tibetan in Doctor Strange, a Marvel Comic creation.
I can see that not all crosscultural casting is acceptable – Laurence Olivier as Othello or Marlon Brando in The Teahouse Of The August Moon look as if they're on their way to the sort of party Prince Harry used to be fond of, so grotesque are they to the more enlightened eye. But if an actor doesn't look like he's making fun of someone, we should trust him to give a part his all – and more credit to him if the part is outside of his experience. That's why it's called acting! Sex workers have a rotten time – should only actresses who've been hookers on their way up be allowed to play prozzies? That'll be interesting. And where does it end? As someone said recently, 'As an actual geologist, I deeply resent unqualified actors playing geologists in disaster movies'.
So no, I was jesting about only Jews being cast in Fiddler – and I have an inkling that the usual geek chorus who create Twitterstorms about these foolish things wouldn't care anyway – because Israel! Besides, I recently learned at firsthand how silly it is to have preconceptions about this issue when I was fortunate enough to experience the casting of my Brexit play, People Like Us (co-written with Jane Robins, opens 2 October at the Union Theatre, London SE1), in which the lead male role, which we envisioned as the archetypal Caucasian Remainer prig, went to a man of colour simply because he was the best actor.
Such fusspottery about casting is merely the equity branch of the cultural-appropriation asshattery – apartheid for masochists – whose most recent victim is Jamie Oliver, fingered by Labour's Dawn Butler for putting his fat digits on the jerk flavouring which, according to modern mores, should be cooked only by people of Caribbean heritage. Isn't it a lovely, luxurious feeling when you loathe both sides in a *beef* equally? Who's the bigger fool – Turkey Twizzler-persecuting Oliver, who says that junk food rots young brains while admitting that he never read a book until the age of 38, or Butler, who lectures people about staying in their own lane and has been photographed wearing tartan and saris?
I've come to the conclusion that anyone who's weird about mixing things up a bit – no matter how liberated they like to appear – are the kissing cousins of those old-time killjoys who used to get their knickers in a twist about miscegenation. It's just some scared-of-sex thing, indicating a real lack of imagination and of joy in all of life's contradictions and surprises. And how ironic that at a time when performers are being told they must only perform that which they directly know, we are being lectured ceaselessly that men can actually be women even when they cling on fiercely to their penis and testicles. A world in which actors must have strictly drawn limits but where in real life you can be the gender you want just by saying so – fiddling on the roof while Rome burns and common sense goes up in flames, anyone?
Julie Burchill is a journalist and author based in Brighton.
Picture by: Getty
To enquire about republishing spiked's content, a right to reply or to request a correction, please contact the managing editor, Viv Regan.