Why Idris Elba shouldn't play James Bond
Bond is a racist, sexist dinosaur. He is the antithesis of diversity.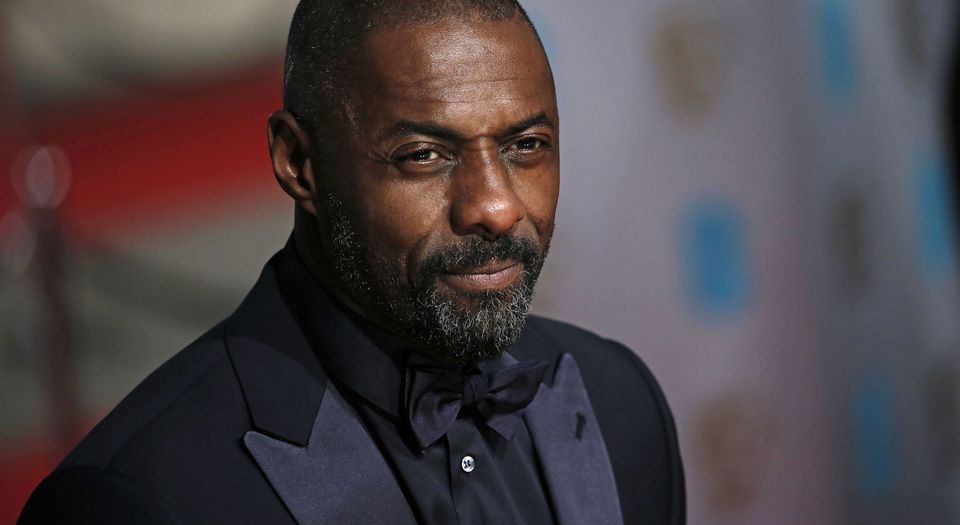 The producers of the James Bond movies are in a bind. Daniel Craig is making his last Bond film, and other franchises are doing the spy formula better. For example, the Mission Impossible movies have the freedom to deploy all the stunt spectaculars and byzantine plot twists needed in a thriller, but have none of the baggage that comes with an established character with a long and increasingly embarrassing history.
The question of who should play Bond next is a critical one for the Bond films. The right actor could revitalise the creaky franchise, and the wrong one could kill it completely. So who should play him after Craig retires from the role?
For the past 10 years the actor Idris Elba – now a suave, handsome 45-year-old – has been the go-to guy when thinking about who should be the next Bond. In the collective cultural consciousness evidenced on Twitter, Elba has become the only man who could do justice to the Bond archetype. In many ways, you can see why people think that. Like Bond, Elba is cool, manly, elegant, self-assured. He gives the impression of being able to handle himself in dangerous situations with style and wit.
The Elba-Bond discussion resurfaced last week when the Daily Star quoted director Antoine Fuqua, in conversation with Bond producer Barbara Broccoli, saying that is was time for 'an ethnic-minority actor' to play Bond. While he later said the quotes were 'fabricated', it nevertheless echoed a lot of people's thinking. But the obvious but uncomfortable question is, of course, why? Why is the casting of Bond a matter of skin colour, and why is the 'time' now?
The original Bond, summoned to life in Ian Fleming's potboiler thrillers, is a badly dressed (yes, look it up!), two-dimensional, snobbish, dull, chauvinist, racist, sexist, thuggish murderer. These qualities are no longer acceptable by contemporary standards. Worse – they are quite possibly some of the biggest imaginable transgressions against modern sensibilities. Bond stood for Empire and the superiority of the English race, particularly the heterosexual males of the species.
James Bond has embodied this facet of British self-image for the past 60 years, ever since Sean Connery saved the world from Dr No in 1962, all the while charming the bikini-clad Ursula Andress. For many, Connery still epitomises the Bond archetype. He introduced the look, the gadgets, the cars, the theme tune, the martinis, the girls and the quips. It was Bond against the exotic other, usually the Russians or, even worse, a megalomaniacal villain, usually an unholy mix of deranged German and another, even weirder race.
But Bond made it to the present day. His more unpalatable qualities are still there, but over time have been discreetly moved off-screen. Timothy Dalton could slap ass in The Living Daylights (1987) through the suggestion of sound effects only. And as M says to Bond in Golden Eye (1995), 'I think you're a sexist, misogynist dinosaur. A relic of the Cold War whose boyish charms, though wasted on me, obviously appealed to that young woman I sent out to evaluate you.' Just like the young woman in GoldenEye, we are so fascinated by Bond that we don't just forgive his (what today would be called) 'toxic masculinity', we are drawn to it.
So one of the fundamental reasons Bond is Bond is that he is a dinosaur. He is of his time, and this hasn't really changed in all the Bond movies. He is essentially dated, anachronistic. The more contemporary he becomes, the less Bond-like he becomes.
After all, he is a public-school boy with the foibles of an aristocrat. The English aristocracy do not announce themselves, but recognise one another through their language, mannerisms and dress code. And it is this coded language of manners and behaviour that is made visual in the Bond movies. Bond's style, swagger and conviction of self-importance reveal him to be a member of the British upper classes. For the Bond formula to work, this must be a defining element. It means that James Bond, like it or not, is a white man.
It would be possible to make Bond black. But to do so would be to transform the Bond archetype and franchise in such a way that it would lose its essence. This may not in fact be such a great loss. The franchise has been struggling for the past 20 years to find a reason for Bond to exist; Bond the sensualist, imperialist Cold Warrior is increasingly an irrelevance. 'Why do you still need me?', asks Craig's Bond of Q in Skyfall (2012); this Q can 'do more damage on [his] laptop sitting in his pyjamas than [Bond] can do in a year in the field'.
Many say that the point of casting a black actor to play Bond would be to make the franchise more reflective of multicultural Britain. The cultural-studies argument goes that 'cultural visibility' of ethnic minorities creates acceptance and normalises groups who were previously thought of as Other. As Britishness should not be a question of skin colour, this should be reflected in the signs and signifiers of British culture.
But symbolic representation is no substitute for the fight for, or achievement of, real equality. Cultural-studies thinking simply turns 'representation' into an ersatz politics. It instrumentalises culture and entertainment as tools of the postmodern status quo. And so today one can call oneself progressive by advocating better 'representation', while at the same time not fighting for any real change.
What's more, it turns universalism on its head. Making diversity in culture an end in itself means fixating on, and actively seeking, Otherness. Instead of abandoning racial thinking, we risk becoming hypersensitive to skin colour.
So what of Bond, the sexist, misogynist dinosaur? Rather than changing him, why not make Bond a period piece? Why not put his outmoded essence front and centre and let us enjoy the taboo, the illicit thrill of brutish hypermasculinity?
For sure, Idris Elba would be a cool spy, but he would not be James Bond.
Maren Thom is a writer based in London.
Picture by: Getty
To enquire about republishing spiked's content, a right to reply or to request a correction, please contact the managing editor, Viv Regan.