No, an invitation to debate isn't a catcall
Alexandria Ocasio-Cortez's response to Ben Shapiro was ludicrous.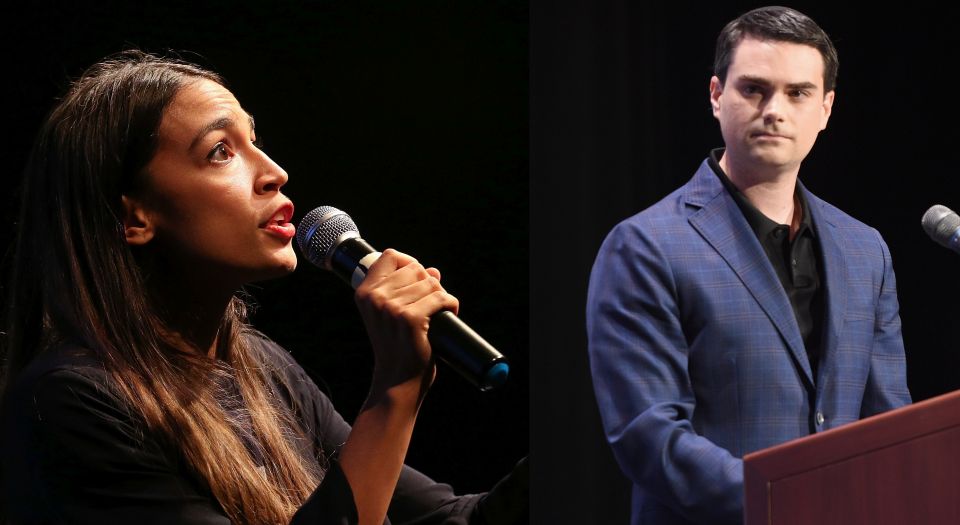 In this #MeToo era, feminists are insisting that sexual harassment is everywhere. But a recent spat between rising star of the Democratic Socialists of America, Alexandria Ocasio-Cortez, and conservative commentator Ben Shapiro tells us why it is so hard to take feminist claims about sexual harassment seriously.
Shapiro, editor-in-chief of the Daily Wire, hosts a YouTube show and podcast. Last week, he tweeted Ocasio-Cortez to invite her on to his show to debate 'all the topics under the sun'. 'We know that you think Republicans are afraid to debate you, or talk to you, or discuss the issues with you', he said. As an extra incentive, he offered Ocasio-Cortez a $10,000 donation to her campaign to appear.
Sounds like a pretty good deal, right? But two days later, Ocasio-Cortez responded. 'Just like catcalling, I don't owe a response to unsolicited requests from men with bad intentions', she tweeted. 'And also like catcalling, for some reason they feel entitled to [a response].'
Of course, Shapiro did not invite Ocasio-Cortez on to his show out of the kindness of his heart. He is hoping to defeat her in a debate and perhaps even embarrass her in the process. Ocasio-Cortez has every right to refuse to debate Shapiro – or any other challenger.
But her refusal has nevertheless been a gift to the right. It has fuelled the well-founded belief that so-called leftists are unwilling to engage in political debate. If Ocasio-Cortez was more confident in her political beliefs, she would have accepted the challenge and the $10,000. Instead, she passed up an opportunity to beat Shapiro at his own game and use his platform to push her viewpoint.
But much more significant is the manner of her refusal. The comparison between an invitation to debate and catcalling is ludicrous. Most women understand what catcalling really is – when a man shouts something threatening or sexually explicit at you on the street. There is simply no comparison to be made between catcalling and a polite request from a diminutive conservative with a high-pitched voice to appear on his YouTube show.
The suggestion that Shapiro's request was wrong because it was 'unsolicited' is also ridiculous – but it is sadly in keeping with modern feminist thinking. Feminists now talk about harassment as encompassing any language or conduct that is 'unwanted', drawing an equivalence between everyday behaviour and serious assault. But most invitations are by their nature unsolicited. When Ocasio-Cortez was booked to appear on Jimmy Kimmel Live, she did not castigate the producers for making unsolicited contact. In comparing a request to debate with street harassment, Ocasio-Cortez has unwittingly illustrated just how meaningless the notion of harassment has become.
The real danger for women is not that conservatives like Shapiro make unsolicited contact with them, but that feminists like Ocasio-Cortez cry sexual harassment at every opportunity. This is infantile and demeans women, suggesting we lack the capacity for robust political debate.
Ella Whelan is a spiked columnist. Her book, What Women Want: Fun, Freedom and an End to Feminism, is published by Connor Court. Buy it on Amazon UK and Amazon US.
To enquire about republishing spiked's content, a right to reply or to request a correction, please contact the managing editor, Viv Regan.