'I trust Jeremy on Brexit more than I trust the Tories'
Kate Hoey talks to spiked about No Deal, deselection and democracy.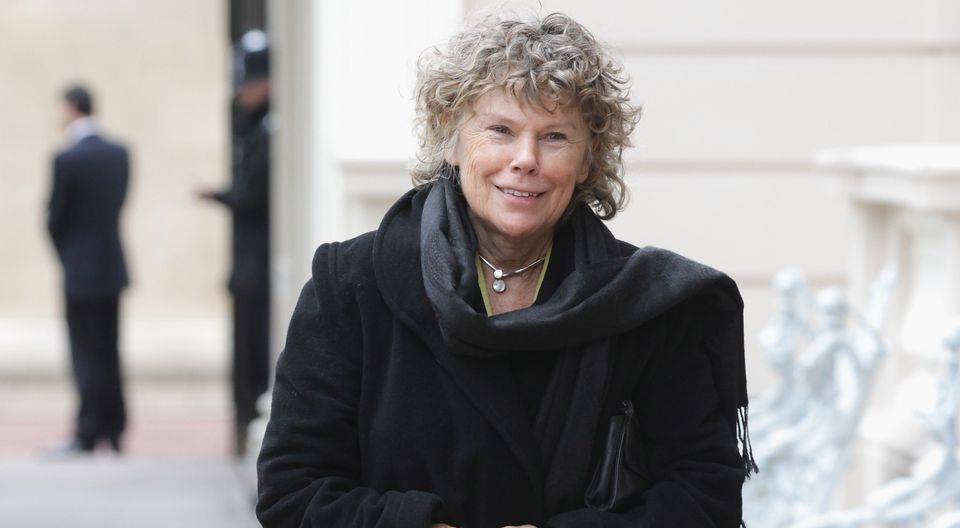 Kate Hoey, Labour MP for Vauxhall and stalwart Eurosceptic, has become Remainers' Public Enemy No1. Along with her Labour Leave colleagues, she has sparked the ire of elite Remainers, Blairites and Momentum types alike – purely, it seems, for her commitment to Brexit and voting it through parliament. Kate spoke to spiked on the eve of a meeting in which her own constituency party was discussing whether to censure her for her alleged misbehaviour. Here's what she had to say about her critics, the Brexit talks, the Irish border, and Labour's stance on Brexit.
spiked: There has been a lot of talk about No Deal this week, and its allegedly dystopian consequences. Is No Deal looking more likely now?
Kate Hoey: Well, there's certainly been a lot more talk about it in the last week or so. Those who wish to stay in the EU are now ramping up the scare stories about the terrible things that would happen, some of them reminding me of the ridiculous stories that came out before the referendum: even then they were saying that the day after a Brexit vote, planes would fall out of the sky. No Deal is looking like more of a possibility, though. Both [Brexit secretary] Dominic Raab and [foreign secretary] Jeremy Hunt are talking about it now. Whereas, in the past, the prime minister would occasionally say 'No Deal is better than a bad deal', while always looking like she really, really did not even contemplate it happening.
spiked: What do you make of some Tory Brexiteers' capitulation to Theresa May's Chequers deal, which would bind us to EU rules in perpetuity?
Hoey: I think many of them think there is no alternative. They haven't got the numbers to pass a vote of no confidence in the prime minister in their own party. Otherwise they would have pushed for it weeks ago. I've heard Michael Gove and Liam Fox say that 'We have to keep our eye on the big picture, and the big picture is that we're leaving'. But the big picture seems to be being surrounded by lots of little pictures that are actually going to blur the big picture. I don't think some politicians at the top, who are not out there talking to people, realise the effects this could have on democracy, if the whole thing becomes so compromised.
spiked: What have you made of the European Union's response to Chequers?
Hoey: They still seem to think that they can bully the UK. It's been quite a relief to me to see that people, many of whom voted to remain, are becoming very angry about the way that the European Union is treating us. They see that we're the ones who are being held over a barrel, that the EU commissioners have been making some very, very undiplomatic comments and have been trying their hardest to roll back on anything that looks like some kind of compromise. The EU goes on about compromising, but I haven't seen them compromise in the slightest.
spiked: The EU has doubled down on the so-called backstop, its proposal that Northern Ireland should effectively be annexed by the EU if no agreement is reached on the Irish border. What do you make of that?
Hoey: The way that they have used the Irish border issue is just ludicrous. Even more ludicrous is the way that it has been picked up by politicians on the Remain side in our parliament, many of whom have never been to Northern Ireland, have never taken any interest in Northern Ireland, but are suddenly are all great experts on the border. They're forgetting that there is a border there already. It may not be a physical border in the way that it was during the Troubles, where there had to be big structures and lights and the army and so on. But there is a border, and if you stand at the border you will see, every now and again, vehicles being stopped on either side, on suspicion of smuggling in relation to different excise duties, etc. Words fail me when I hear people talking about how this is such a big issue.
spiked: Leo Varadkar, the Taoiseach, has been talking about how British planes wouldn't be able to fly over Ireland in the event of No Deal. What do you make of his role in all this?
Hoey: I think Varadkar has behaved very, very shoddily, unlike his predecessor, Enda Kenny, who was allowing his officials to meet with officials from the UK to discuss how to resolve any difficulties that might arise. Varadkar stopped all that when he became Taoiseach. I think, perhaps, he's looking to his future and wants to be an EU commissioner.
spiked: Since the customs votes last week, where you and your fellow Labour Leavers voted against a Customs Union, there have been calls for you to be deselected. What's your response to that?
Hoey: My constituency is in the hands of Progress [the Blairite Labour faction]. The Progress people have never really liked me because I supported Jeremy, and I was one of the 42 people who voted to keep him as leader. But I'm pretty relaxed about it. I've been an MP for almost 30 years, I've been censured before. If they withdraw the whip, well, it just means that I've got a lot more freedom on lots of other issues. Everybody knows my views on the EU and I think to punish us would be ludicrous – there have always been Eurosceptics in Labour. Frank Field made a little joke to John McDonnell as we were going in to vote last week: 'I'm just keeping up your tradition, John.' I know people think all this upsets me, but I'm not particularly worried what they pass. I don't think the activists represent either the other thousand-odd Labour members in my constituency, and they certainly don't represent the people who vote Labour in Vauxhall. I'm not going to be bullied by anybody. If people don't like it, they can vote me out.
spiked: What damage would be done to Labour if it was seen to be blocking Brexit or watering it down?
Hoey: Right across the country there would be a feeling that we went against our manifesto. It was pretty clear to me that we were honouring the referendum result. I think people would feel that they have been let down, and if they've been let down by the Labour Party, where do they go? It's so upsetting to me because I did those rallies all over the country during the referendum campaign, where we met so many people who were planning to vote for the first time ever, who came out for the first time to political meetings, who felt strongly enough to come up and say, 'Oh, I'm so pleased there is somebody here from Labour, because we don't feel we've got anybody talking for us'. Those people will feel a huge sense of betrayal if Labour breaks their trust. But when it comes to the crunch, I trust Jeremy a lot more on Brexit than I trust many of the other people, certainly people in the Conservative Party. I think, deep down, Jeremy realises that the EU is a restriction, the EU would stop us doing the things we would want to do in power, like nationalising our railways. He knows that. He's just trying very hard to keep the party together. He's got a huge Remain bloc that wants to do anything it can to stop Brexit. But I think, in the end, that Jeremy will not sell out. I'm more worried about the Conservatives selling out.
Kate Hoey was talking to Tom Slater
Picture by: Getty
To enquire about republishing spiked's content, a right to reply or to request a correction, please contact the managing editor, Viv Regan.