James Gunn: brought down by right-wing snowflakes
This depressing tale reminds us the right is no champion of free speech.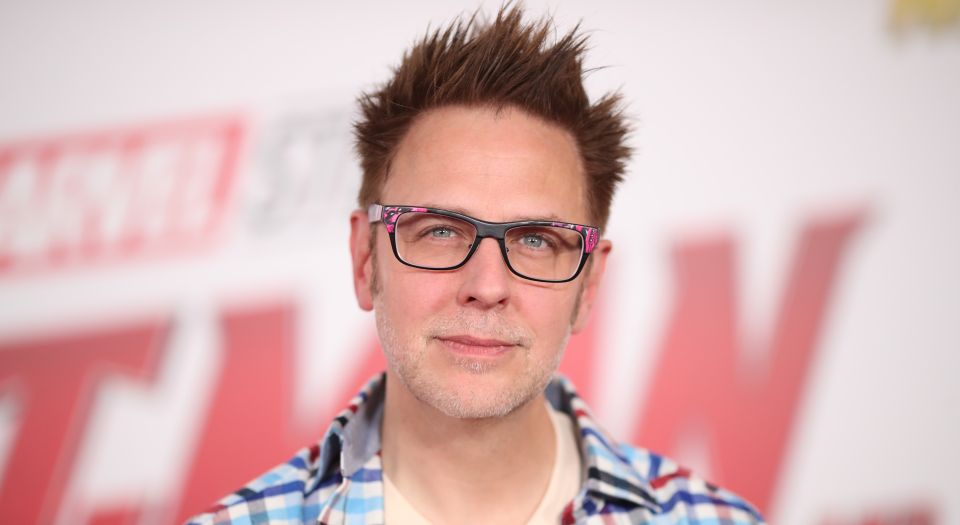 The right can no longer delude itself into thinking that offence culture is exclusively perpetuated by the left. The latest victim of a Twitterstorm in a teacup is James Gunn, the director of the Guardians of the Galaxy franchise. He was targeted by right-wing tweeters and websites due to scathing remarks he made about Trump and a conservative pundit. They sifted through his Twitter account and highlighted offensive tweets he posted 10 years ago, and Disney has now dropped him as a result.
Gunn's undoing was getting involved in another inflated controversy on Twitter. It all started when liberal actor Mark Duplass dared to recommend following conservative pundit Ben Shapiro on Twitter. As liberals voiced their shock and horror, Gunn defended Duplass's tweet, while also taking the time to call Shapiro an 'asshole', suggest Shapiro's own mother should unfollow him, and accuse President Trump of being an 'operative for a foreign nation', following Trump's chummy meeting with Vladimir Putin. The Daily Caller, a conservative site, dug out some of Gunn's old tweets, which were effectively pathetic attempts at provocative humour, including jokes about rape, 9/11 and child abuse.
Disney swiftly severed ties with Gunn, stating that 'the offensive attitudes and statements discovered on James' Twitterfeed are indefensible and inconsistent with our studio's values'. What's peculiar about this is that juvenile shock humour was the foundation of Gunn's career, and Disney must have known this. His first screenwriting credit was for Tromeo and Juliet, an exploitative retelling of Shakespeare's tragedy which featured a lot of incest and softcore sex. Gunn also wrote the web series PG Porn before somehow getting his break in Hollywood writing the heinous live-action Scooby-Doo movie. The bosses at Dinsey must have known that his prior work was hardly family-friendly, so why did a few old tweets make them think again?
There was no large-scale public demand for Gunn to be fired. This was largely the work of conservative tweeters who, when they're not decrying the Twittermobbing tactics of the left, are wont to weaponise their own offence against liberal targets. In sacking Gunn, Disney was effectively indulging the sensitivities of the likes of conspiratorial right-wing social-media personality Mike Cernovich, who many articles credit with leading the charge against Gunn. Cernovich's greatest claim to infamy is his peddling of the nonsensical Pizzagate conspiracy theory, which claimed Hillary Clinton was involved in a child-abuse ring run out of a pizzeria. But it wasn't just online trolls who joined the pile-on: 2016 Republican presidential candidate Ted Cruz suggested Gunn should be prosecuted, implying his juvenile jokes were proof he was an actual paedophile.
The hypocrisy of it all is startling. While right-wingers rage against the sacking of Roseanne Barr for a racist tweet, 'snowflake' censorship on campus, or people who call for statues of Confederate soldiers to be torn down, they have, in the past few days, had someone fired over offensive tweets he posted more than a decade ago. In turn, those on the liberal-left, currently decrying the fact that Cernovich and Co are claiming scalp after scalp are being bitten by something that they helped to create, or at least turned a blind eye to. The more companies like Disney cave in to demands that people be sacked for saying offensive things, the more this wretched mechanism will continue to be used by both sides of the political divide to destroy their opponents.
This is bad news for everyone. Discourse between left and right seems to have been swallowed up by a campaign of mutually assured destruction. There's no pretence of principles anymore, no faith in trying to persuade others to one's position with reasoned argument. Both sides of the political spectrum can now silence and destroy people who hold what they deem to be the wrong views. The Gunn incident reminds us that the left and the right have far more in common then either side would like to admit.
Christian Butler is a spiked columnist. Follow him on Twitter: @CPAButler.
To enquire about republishing spiked's content, a right to reply or to request a correction, please contact the managing editor, Viv Regan.