Let's celebrate the ingenuity of IVF
As she approaches her 40th birthday, Louise Brown, the first IVF baby, talks to spiked.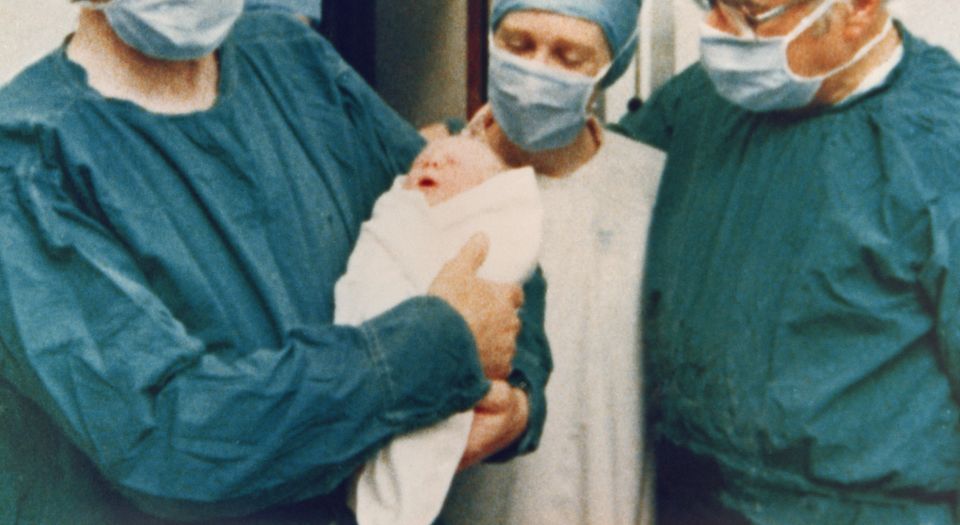 On 25 July 1978, Louise Brown was born – the first ever IVF baby. Forty years later, the world of science is preparing to celebrate this anniversary with events around the world.
Today IVF is a well-known clinical procedure. But in the late 1970s, Brown's birth was considered by many to be miraculous – even by the three people who pioneered the technology that made it possible. Gynaecologist Patrick Steptoe worked out how to get the eggs from the ovaries. Physiologist Robert Edwards oversaw the fertilisation of the eggs. And Jean Purdy, the nurse who is often overlooked in the history of IVF, provided the insights into embryology. Following years of research, and failed tests, the birth of Brown was their breakthrough moment.
Brown is now a mother herself. She tells me, 'It is a bit scary to think that people all over the world know about me, I am just an ordinary person with a job, a husband and two children'. Her birth had to be filmed, in order to show this wasn't a spoof and she really was the first ever IVF baby. 'My mum and dad sat me down when I was four years old and showed me the film of my birth. I think I was around 10 years old before I appreciated just what it meant.'
Since Brown's birth, it is estimated that over eight million IVF babies have been born. Brown says that becoming a mother made her appreciate just how hard it must have been for her parents to want a child so badly and not be able to have one. 'Infertility is more often than not a medical problem, the same as any other medical problem. It means so much to people – men and women – to be able to have children. I don't think my mum and dad could ever have imagined the way IVF has developed today.'
IVF is no longer seen as a controversial medical procedure. But back in the 1970s, the idea of a child being conceived in a cold laboratory, rather than between the sheets, shocked many. Some argued that it was an interference in the natural order of things, and that the ethics of creating life outside of the womb was questionable. James Watson, one of the scientists who discovered DNA structure, infamously said IVF would cause 'all hell [to] break loose, politically and morally, all over the world'.
More recently, the use of IVF in relation to so-called 'saviour siblings' has prompted a renewed discussion about ethics. In 2002, spiked reported on the case of the Whitakers, a family who wanted to have a second child using IVF in the hope that he or she would be able to donate cells to their three-year-old son Charlie who suffered from a rare blood disorder. They were denied treatment in the UK and were forced to have the procedure in the US. Since then, the Human Fertilisation and Embryology Authority has approved such 'sibling' procedures on a case-by-case basis. There was even a saviour sibling story on Emmerdale earlier this year.
Science should be about improving on nature to help make our lives better. The ability of doctors to help individuals sidestep their fertility problems is a wondrous thing. Unfortunately, it remains a costly process. In the UK, under official guidelines, women under the age of 40 should be allowed three cycles of IVF treatment if they have failed to conceive naturally for a certain number of years. But recent NHS cuts have meant that some women in certain parts of England are not able to access any IVF treatment. And women over 42 aren't offered IVF treatment at all on the NHS.
When I ask Brown about the importance of backing the kind of pioneering experimentation that helped to produce her, she says: 'I'm not a scientist. I'm the result of science.' Fair enough! In today's climate, though, characterised by a fear of progress and a nervousness about meddling with the natural order of things, we really should make a big deal about how fantastic IVF is. Out of three people experimenting with eggs, sperm and petri dishes, a child was born. If that's not an advert for human ingenuity, I don't know what is.
Ella Whelan is a spiked columnist. Her book, What Women Want: Fun, Freedom and an End to Feminism, is published by Connor Court. Buy it on Amazon UK and Amazon US.
To enquire about republishing spiked's content, a right to reply or to request a correction, please contact the managing editor, Viv Regan.