Join the fight against PSPOs
Everyone from rough sleepers to skateboarders have been targeted by these draconian powers.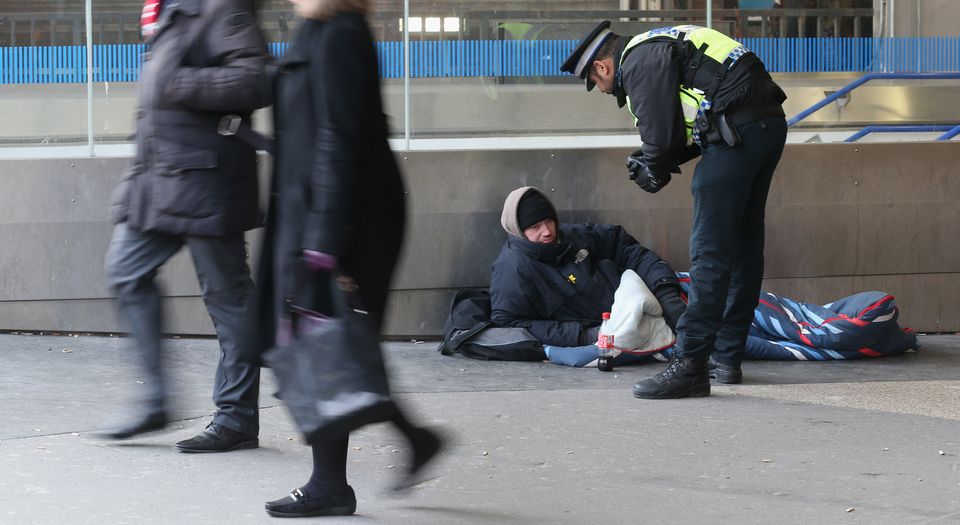 Since 2014, councils in England and Wales have had astoundingly open-ended powers to invent crimes, and to punish them.
Public Spaces Protection Orders (PSPOs) are draconian powers that allow councils to ban anything they judge to have a 'detrimental effect' on the 'quality of life' of an area. 'Detrimental effect' is the lowest standard of harm that has ever entered the British criminal law: it has no legal precedent, and has been interpreted as meaning anything that some people don't like.
Worse still, there are virtually no procedural checks on the way these orders can be issued. A PSPO can be passed by a single council officer, after he or she has consulted the local police; it need not be approved by a court or by elected councillors. There doesn't even need to be a public consultation.
Once passed, PSPOs can be enforced by council officers, including officers from private companies who are paid on commission per fine issued. (There are several councils that currently contract private companies to enforce their newly invented crimes.)
Predictably, PSPOs have been used for bans on innocent activities such as standing in groups, rough sleeping, begging, ball games, feeding the birds, and protesting. Most of these activities have never before been the subject of criminal sanction. Not even the moralistic Victorians would have dared to ban people from 'standing in a group of two or more people', as the London council of Hillingdon did recently.
Over the past four years, the Manifesto Club has been at the forefront of challenging PSPOs (see our PSPO campaign homepage). We successfully won changes to the Home Office statutory guidance, which now imposes stricter controls on how the powers can be used.
We have responded to dozens of PSPO consultations, and worked with local groups opposing PSPOs in their area, including skateboarders, young people, rough sleepers, punt touts, charity collectors, dog walkers, sheep commoners and bird feeders. Many of these campaigns were successful, and councils were forced to make concessions or scrap the order entirely.
Shockingly, the Home Office doesn't require councils to report on the way they are using these powers, and so it is only through our FOI surveys that a national picture has been gained, and warnings have been issued about the way PSPOs erode public liberties.
We have also helped dozens of people issued with Community Protection Notices (CPNs) – which are close cousins of PSPOs. (They involve the same dubious standard, of behaviour having a 'detrimental effect', but are used to impose restrictions on individuals rather than public spaces.) Again, these orders can be issued by a single council officer, who does not have to justify the grounds for issuing the notice. Recently, we have helped a couple who were banned from looking at their neighbours, and a woman issued with a notice after she was the victim of domestic violence.
We have fought hard, but the battle is not won. Councils are still bringing in deeply unjust PSPOs, which violate the statutory guidance and bypass local democracy. Councils are still issuing thousands of CPNs to people who have done nothing wrong and who cannot afford to defend themselves.
Our campaign was generously funded by the Joseph Rowntree Reform Trust for the past four years, but this funding has now run out. Since we launched our crowdfunder a month ago, we have had an amazing public response. So many people believe strongly in public freedoms. So many people want to stand up against the busybodies and their draconian powers.
The crowdfunder closes today, on Tuesday 17 July, at 2.53pm. If you support the rights of people not to be victimised by arbitrary power, please support us here.
To enquire about republishing spiked's content, a right to reply or to request a correction, please contact the managing editor, Viv Regan.