We're all Foucauldian now
How the Frenchman's power theories gave rise to 'snowflakes'.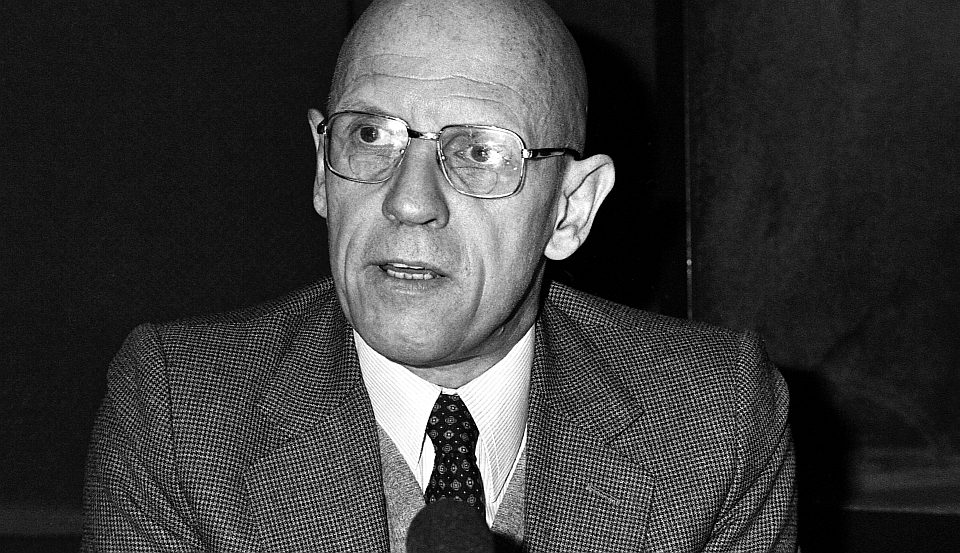 Eighty per cent of people think it is wrong for a man to compliment a woman on her appearance in the street, according to the British Social Attitudes Survey. Unsurprisingly, while 50 per cent of all respondents said it was always wrong, 61 per cent of younger people said it was always wrong. Perhaps surprisingly, men are more likely to say it is wrong – 61 per cent – compared to 52 per cent of women.
Maybe these latter statistics shouldn't surprise us, though. With good reason, men are more aware of the consequences of perceived sexist behaviour. Most men would refrain from such conduct, such is the sexually paranoid climate we inhabit today. Even for a man to look at a woman the wrong way could be construed as inappropriate and be made subject to censure. It is this very same sexually paranoid mood that has led some people to conclude that even a wolf-whistle should be classified as a 'hate crime', rather than a nuisance at worst, and a compliment at best.
It is all very well for those of us who have long left university to decry and mock twentysomethings as oversensitive 'snowflakes', but the adult world is just as given to hypersensitivity. It manifests itself elsewhere in males having to think twice – or not at all – before opening doors for women. It has also long shown itself in males being terrified of talking to or smiling at children, even if the child is lost and in distress, for fear of being mistaken for a paedophile. It manifests itself in white and able-bodied people being petrified of saying anything that could be construed as racist or ableist – this was the main theme of Extras – because it no longer matters what was intended by your words; all that matters is if your words are perceived as offensive or hurtful.
Safe Spaces, No Platforming, perceived microaggressions and trigger warnings may ostensibly belong to the realm of the derided snowflake generation, but the truth is that we are all touchy 'snowflakes' these days, who concur that it doesn't matter what is meant by an individual's words, but how timid souls might malignly interpret them.
Who or what is to blame for this culture? There seems to be one unlikely culprit. Today, we all appear to subscribe, willingly or reluctantly, to Michel Foucault's philosophy that power doesn't necessarily operate in a top-down, obviously Orwellian fashion, but rather is invisible, localised, universal and omnipresent. And while Foucault is not as fashionable as he once was, his paranoid teaching, that power is universal and unwitting, proved hugely popular in academia from the 1970s to the 1990s, influencing generations of future teachers, professors and social workers.
Our hypersensitive culture is his legacy. As the feminist theorist Sara Mills has written of Foucault: 'It is this analysis of power which has most profoundly influenced political thinking, so that rather than simply thinking of power as an imposition of the will of one individual on another, or one group on another, we can see power as a set of relations and strategies dispersed throughout a society and enacted at every moment of interaction.'
It is thanks to Foucault that we hear feminists talk about the 'male gaze' or 'Safe Spaces', notions that come straight from the Frenchman, who argued that the essence of modern Western society is surveillance and objectification. It is thanks to his teaching that bullying no longer means actively physically or verbally injuring someone, but passively, unconsciously and unintentionally hurting their feelings. And it is thanks to Foucault that a man complimenting a woman can be interpreted as a hostile act, an exercise in unconscious patriarchal subjugation.
It doesn't matter now that you merely sought to make someone's day by saying a nice thing about their looks. Everything these days is about mysterious, voodoo 'power'.
---
It's Remoaners who are nostalgic
'There is no such thing as a sovereign country any more', says one EU government official handling Brexit. 'It is an illusion the Brits are all chasing, but it has gone.'
We have become familiar with this sentiment in the past two years. Those who oppose the EU are condemned as dinosaurs living in the past, anachronisms who want to turn the clock back to some halcyon age that never existed, or 'Little Englanders' who yearn for the days of Empire (notwithstanding that Little Englanders were against imperial expansion, hence the name).
The paradox is that it is EU advocates who are living in the past, devoted to an organisation created to prevent a repeat war between France and Germany in the 1950s, devotees to an organisation that then sought to cement cohesion among Western European countries during the Cold War.
Yet both these factors are now irrelevant. The EEC and then the EU never prevented another war in Europe. The EEC was an effect, not a cause. Since 1945, Western European powers haven't had the remotest desire to go to war again. Meanwhile, the Cold War is long over, and if Russia is any threat, it is a threat only towards its former imperial possessions in Ukraine, the Baltic states and similar past fiefdoms. It has no designs on Western Europe.
The rest of the world has since moved on from postwar or Cold War concerns as the digital revolution, globalisation and international migration of the past 20 years have changed utterly the way the world works and trades. By comparison, the EU's squalid protectionism appears the real anachronism.
Shouldn't the sad Remainiacs stop living in the past?
---
World Cup nationalism
I'm not even sure that 'there is no such thing as a sovereign country anymore' or that the nation state is a thing of the past. Populist nationalism in America, Italy, Hungary and Eastern Europe suggests that nationalism is in rude health. And what better illustration of this reality than the current World Cup, which has led to many displays of Englishness. The competition has even brought together the two ethnicities of Western Europe's most dysfunctional state, Belgium, a country where they don't even chant in one single language. Nationalism is far from a spent force.
PS England fans: hubris, a sense of entitlement and the burden of expectation placed on the national side is forever our downfall. As soon as we started singing in earnest that football was coming home, the team was doomed.
To enquire about republishing spiked's content, a right to reply or to request a correction, please contact the managing editor, Viv Regan.