The problem with always believing accusers
The latest UK paedophile panic has exposed the wilful credulity of our elites.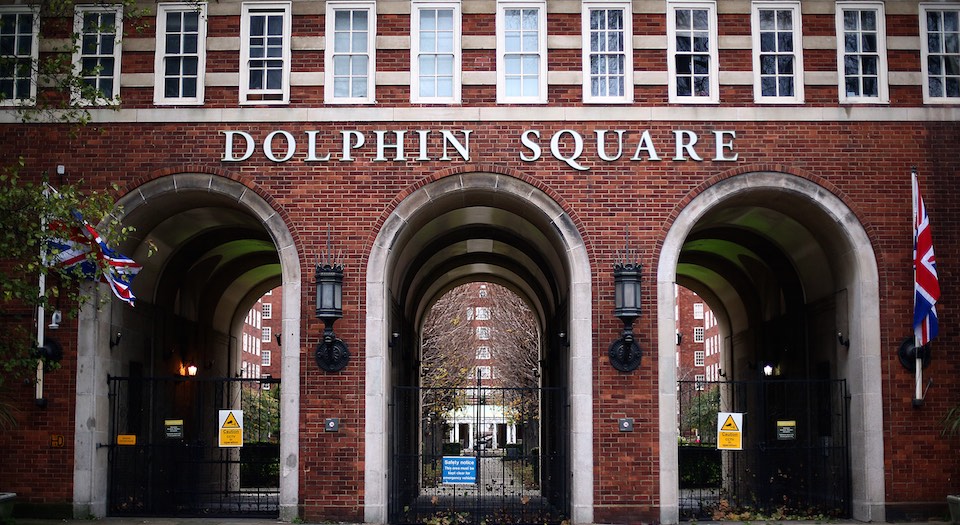 So, nearly four years after the Metropolitan Police launched Operation Midland, an investigation into claims that boys were abused and some even murdered by politicians, generals, spy chiefs and senior judges, in London's Dolphin Square in the 1970s and 1980s, the key witness known simply as 'Nick' has himself now been accused of breaking the law. For the second time: he was charged with making and possessing indecent images of children in February. This time, he has been charged with perverting the course of justice, by allegedly making up the stories against the Dolphin Square accused, and with defrauding the public purse by claiming £22,000 in compensation for abuse that allegedly never happened.
It is quite a rise and fall for the crusade against sexual abuse, much of it historic. Six years ago, the Metropolitan Police launched Operation Fairbank, a scoping exercise into allegations that politicians and other senior public figures had been indulging in child sexual abuse. Such was the conviction that there was evidence enough to proceed, Fairbank gave birth to several specific criminal investigations – Fernbridge, Athabasc, Cayacos and, of course, Midland. At the time, all this was greeted with grim fanfare, titillated headlines and excitable speculation. Arrests and police interviews followed where death had not made such proceedings impossible, as it had with some. Then home secretary Theresa May announced the all-purpose Independent Inquiry into Child Sexual Abuse in 2014, just to firm up the impression the government was committed to excavating the darkest recesses of Britain's institutions.
And, then, towards the end of 2015, the wind in the sails of the crusade against child sex abuse in high places started to die. Charges against individuals were, in many cases, dropped. Operations such as Midland were shelved, and their multimillion-pound cost quietly regretted. And the Independent Inquiry into Child Sexual Abuse lurched from one crisis to another, as successive chairs struggled with terms of reference, conflicts of interest, and, ultimately, the point to it all: was it justice for complainants or simply recognition of their victimhood?
And now an alleged victim of alleged abuse is to be put on trial. Specific questions will have to wait until after Nick's day in the judicial sun, when no doubt plenty of light will have been shed on how Operation Midland came to pass. But the more general question of how we got here can be posed today – the question of how myriad criminal investigations promised so much and delivered so little, and of how not a few significant politicians and public figures were allowed to be so publicly accused of crimes before the police, quietly and privately, dropped charges and abandoned their investigations.
The answer is to be found in the context. The crusdade against child sexual abuse, which seemed to see abused children in the concealed annals of every institution in Britain, was informed ostensibly by the reaction to the Jimmy Savile sexual-abuse scandal, and also to the Rotherham and Rochdale grooming/sexual-exploitation cases. In each case, it was felt that those in positions of power neither did enough, nor, crucially, believed the victims enough, to intervene when they had the chance to do so. And front and centre of this criticism was the police and the legal system. They were just not credulous enough for purpose.
As spiked's law editor Luke Gittos pointed out time and again, they were accused of not believing enough. If we were to avoid another case like Rotherham or Rochdale, when someone alleges abuse, no matter how historic and difficult to prove, it must be believed. So, in March 2013, then director of public prosecutions, Keir Starmer, effectively urged the police to stop being so incredulous, and just believe. He told the BBC there was an 'overcautious' approach to victims, and that 'We cannot afford another Savile moment'. And then, later the following year, as former Met commander Gary Copson pointed out last week, Sir Tom Winsor, Her Majesty's chief inspectorate of constabulary, published a report into police handling and recording of offences, and asserted that those alleging sexual offences must be 'believed' while a crime is being recorded.
With the imperative to believe the accounts of those alleging sexual offences being enforced from on high, was it any wonder that criminal investigations and official inquiries into historical child sexual abuse began to proliferate? Was it any wonder that the genuine cases of abuse were potentially lost amid the welter of other allegations, with some being offered a false hope of closure? And was it any wonder that too many investigations seemed to rest on rather shaky evidential foundations? After all, the question of whether complainants' accounts were true, and whether they could be proved or not, was deemed secondary to the demand, first and foremost, simply to believe a complainant's account.
Yet, in a sense, the political and legal priority seemingly being granted to the mantra of 'believe the victim' raises another question. That is, why was there such a desire to believe? Why was there such a willingness to believe the absolute worst of people? And this touches on something that runs deeper than the post-Savile context in which the scales of justice were weighted in favour of alleged victims. Indeed, it touches on that which has long fuelled the crusade against child abuse, through its peaks and troughs, from the Satanic panics of the 1980s, through to the NSPCC campaigns of the 1990s and 2000s, to the post-Savile hysteria of today – namely, the deeply felt societal absence of some form of moral certitude. And that absence, that need for moral clarity, transforms itself into a need for the existence of evil, a folk devil around which society's moral consensus might be built. That's what the figure of the child abuser, the contemporary embodiment of evil, provides: a compass in morally disoriented times, a clear sense of where right and wrong are located. And for institutions, from parliament to the police, wracked by crises of authority, moral and otherwise, waging war on the paedophile, on evil, offers a shot at redemption.
You can hear this desperate need in Labour deputy leader Tom Watson's assertions, made in parliament in 2012, of the evil lurking within Westminster, of the existence of 'a powerful paedophile network linked to parliament and No10'. And you could hear it again when he called one soon-to-be-deceased ex-minister, 'as close to evil as any human being can get'. Watson was convinced that this was the case. Not because of an overwhelming weight of evidence. But because he believed it to be. Because he wanted the evil to exist that would furnish him with a moral mission.
Watson was far from alone, of course. He was merely the most forceful, demented and unapologetic of the crusaders. And there is the problem: too many believed. And they did so, not because they were wilfully credulous, but because they desperately, almost existentially, wanted to believe the worst.
Tim Black is a spiked columnist.
Picture by: Getty
To enquire about republishing spiked's content, a right to reply or to request a correction, please contact the managing editor, Viv Regan.