This is so much bigger than Boris
Brexit won't be saved by cabinet resignations alone.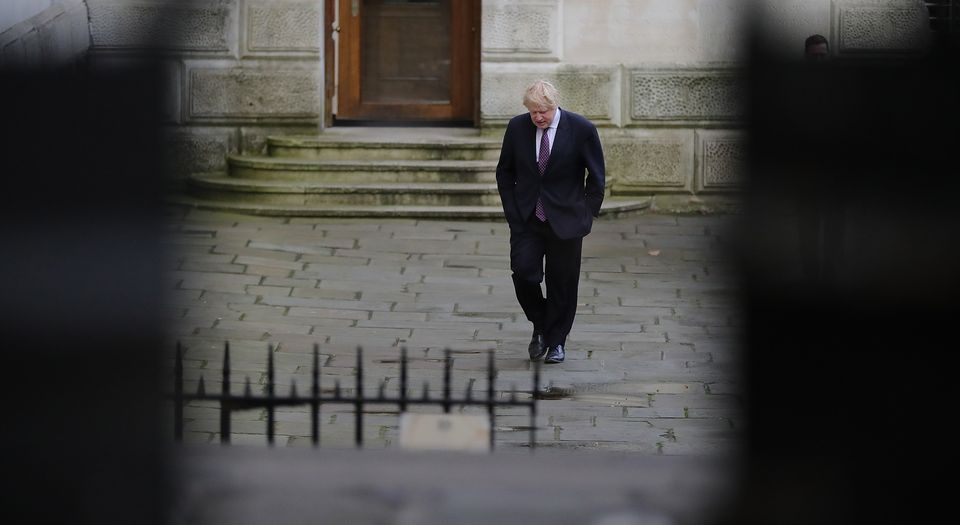 Boris Johnson has done the right thing… finally.
His resignation this afternoon from the Foreign Office, in response to May's Soft Brexit plan agreed at Chequers on Friday, and following the resignation of Brexit secretary David Davis last night, ends a period of political prevarication we haven't seen since Boris Johnson couldn't make up his mind about whether to back Leave or Remain at the EU referendum.
Just 48 hours ago, the former Vote Leave leader's position was that while May's customs plan, which would keep us bound by EU rules in perpetuity, was a 'turd', he was still willing to sell it. But a last-minute bit of steel is, in these febrile times, at least something.
Boris's resignation letter is scathing. He attacks May's plans in terms that, one imagines, were sharpened after No10 purposefully made a statement about his resignation before he had published his own. He says the Brexit 'dream is dying, suffocated by needless self-doubt', and that Britain is 'headed to the status of a colony', having to swallow EU writ without 'any ability to influence these laws as they are made'.
He's dead right. But where his resignation leaves Brexit is far from clear. May's softening of Brexit won't be halted by a few cabinet resignations, explosive though the three today have been (Brexit minister Steve Baker quit after Davis). No10 seems confident of seeing off any potential no-confidence motion, should Tory backbenchers push for one. The departure of a couple of her more committed cabinet Brexiteers frees May up to give the further concessions that both Brussels and the anti-Brexit forces in parliament are pushing for.
The circus in Westminster today is really just a symptom of the great unresolved paradox of the referendum result: that the people have taken a historic, radical decision, against the wishes of the political class, that is now left to the political class to implement. A few knights in shining armour can't resolve that. This is a deep political and cultural schism, not a matter of political personalities and factions. The great divide exists not between Brexiteers and Remainers in Westminster, but between the people and the politicians who claim to represent them.
As Westminster village types talk runners and riders, post scathing soundbites and wait for the latest word from No10 or the ERG, the voice of the people is still being ignored, two years after it came booming back into public life.
Tom Slater is deputy editor at spiked. Follow him on Twitter: @Tom_Slater_
To enquire about republishing spiked's content, a right to reply or to request a correction, please contact the managing editor, Viv Regan.