Western feminists need to get a grip
No, the US is not a dangerous place for women.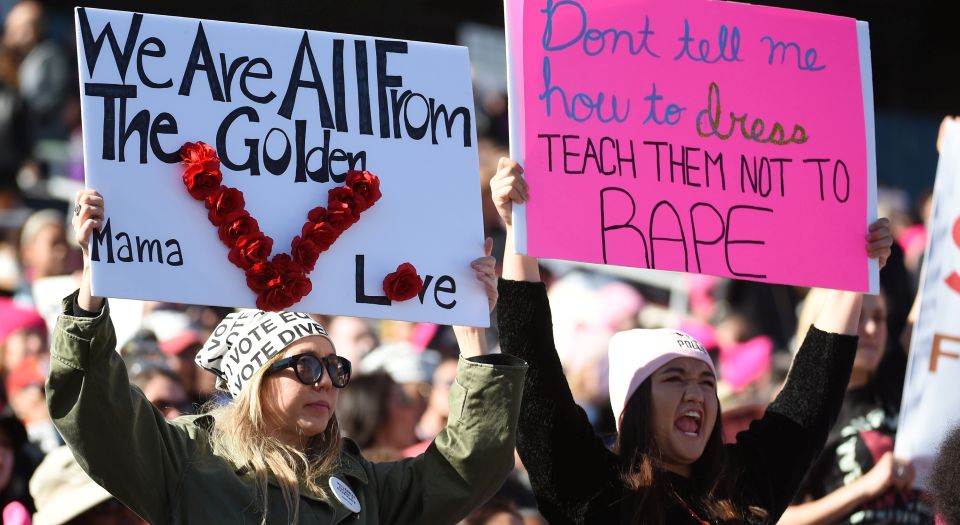 What are the most dangerous nations on Earth for women? Wartorn countries like Syria and Afghanistan? Countries with next to no reproductive healthcare like Sierra Leone?
Well, according to a survey produced by the Thomson Reuters Foundation, the US is the 10th worst nation in which to be a woman. The survey asked 'experts' to consider healthcare, discrimination, cultural traditions, sexual violence, non-sexual violence and human trafficking. And the US is apparently in the same league as Somalia, the Democratic Republic of the Congo and South Sudan when it comes to women's safety.
The US even came in at No3 in the list of the worst countries for sexual violence. This part of the survey related to rape as a weapon of war, domestic rape, rape by a stranger, the lack of access to justice in rape cases, sexual harassment, and coercion into sex as a form of corruption. One explanation offered by Thomson Reuters for the US's high ranking is the high level of sexual harassment exposed by the #MeToo movement.
But this is complete nonsense. In terms of sexual violence, the survey puts the US just five places behind Syria, where rape is frequently used as a weapon of war. ISIS militants have kidnapped thousands of Yazidi and Syrian women and girls to use as sex slaves. There is no US equivalent of these horrors. And the rate of sexual harassment is nowhere near as high as #MeToo types would have you believe. In 2014, the General Social Survey at the University of Chicago asked a random sample of American women if they had been sexually harassed at work in the past 12 months. Just 3.6 per cent said yes, which was down from six per cent in 2002. Unless American workplaces got a whole lot handsier in the past four years, these dramatic claims about women's safety don't stack up.
It is clear to any sensible person that the US is not a dangerous place for women compared with the rest of the world. But even before the arrival of the #MeToo movement, wild exaggerations of the prevalence of sexual harassment and sexual violence have been treated as fact in the media. The experts interviewed by Thomson Reuters have clearly bought into this feminist panic.
This is not only lazy and irresponsible, and bound to make American women far more fearful than they need to be – it is also insulting to the women facing incredible hardship around the world. What would a woman in Syria make of the survey's conclusions? Should victims of human trafficking in Libya (which doesn't even make the Top 10) pity the celebrities who find themselves on red carpets as a result of the Hollywood casting couch?
Many Western feminists have a pretty patronising view of women struggling against oppression around the world. Rather than celebrate the women who are fighting to better their situations – like the women in Iran (another nation not in Thomson Reuters' Top 10) ripping off their veils – Western feminists would rather pity them. But, going on their uncritical response to this survey, it seems that some Western feminists now want to be pitied, too.
We must reject this. Instead of wallowing in victimhood, let's recognise the equality we have in the West and support the women winning important battles across the world.
Ella Whelan is a spiked columnist. Her book, What Women Want: Fun, Freedom and an End to Feminism, is published by Connor Court. Buy it on Amazon UK and Amazon US.
To enquire about republishing spiked's content, a right to reply or to request a correction, please contact the managing editor, Viv Regan.