Only one person is to blame for Eurydice's murder
Blaming all Aussie men for the crimes of one is a travesty.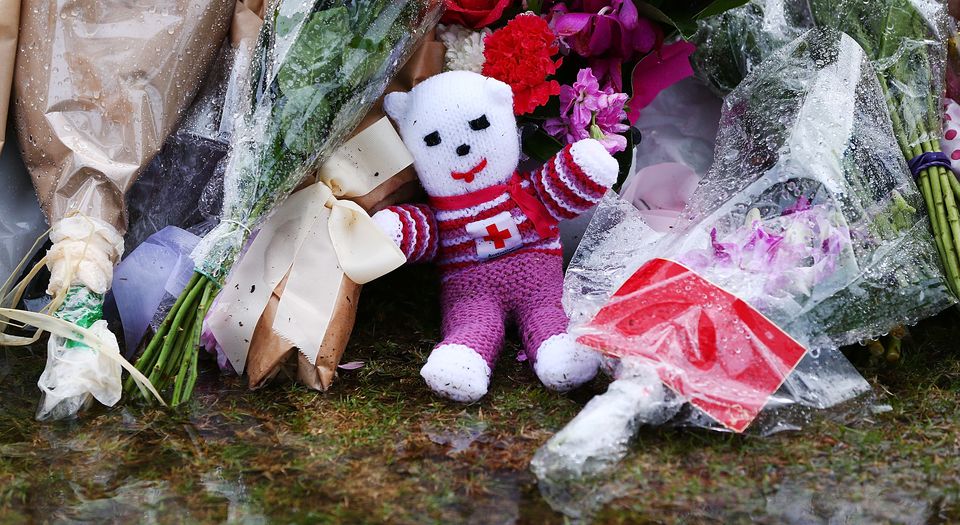 Some have made the observation that it is unwise for a woman to walk home by herself late at night, as Eurydice did. And this has caused a storm. Of course, in an ideal world a woman should be able to move through the world free from risk. Eurydice should have been safe as she walked home. But the brutal reality is that she was not. She was raped and killed on 13 June. A horrendous crime.
Pointing out that women are not always safe, and that they should sometimes take measures to protect themselves from risk, has become virtually unsayable. The implication is that excuses are being made for perpetrators. And making excuses for men who rape and kill is evidence of the prevalence of a 'culture of violence against women', we're told.
That is certainly how Daniel Andrews, the premier of Victoria, where Melbourne is, is approaching the incident. On his Facebook page he wrote:
'Eurydice Dixon was 22 years old. She was an aspiring comedian. Smart, funny. She lived in the inner north. Surrounded by friends.
She had a phone.
She was using it: "I'm almost home safe."
She was keeping an eye on her surroundings. Looking out for herself. Being responsible. Doing everything we expect.
But Eurydice did not make it home safe.
In a few days, women across Melbourne will gather in Princes Park for a vigil of her life.
And they will do so firm in the knowledge that Eurydice died because of her attacker's decisions – not because of her own.
They're right. And we need to accept that fact, too.
We'll never change a thing until we do.
We'll never change this culture of violence against women. All women.
We'll never change the fact that one woman in this country dies every week at the hands of a partner or former partner – someone they loved, in the safety of their own home.
We'll keep asking "Why didn't she leave him?" instead of asking "Why did he hurt her?".
We'll keep asking "Why was she alone in the dark?" instead of asking "Why was he?".
We'll keep ignoring the real problem, instead of actually fixing it.
So our message to Victorian women is this: Stay home. Or don't.
Go out with friends at night. Or don't.
Go about your day exactly as you intend, on your terms.
Because women don't need to change their behaviour.
Men do.'
Andrews says Australia has a culture of violence against women – but do we? A good barometer is domestic-violence statistics. If our culture condones violence against women, then we might expect to see high rates of domestic abuse. However, just over one per cent of Australian women report that they have experienced violence at the hands of a partner or ex-partner. This figure is too high, of course, but if Australian culture really accepted violence against women, we might expect it to be even higher.
The main problem with the sentiments expressed in Andrews' post is that he has chosen to lay the blame for the rape and murder of a young woman on all men. Yes, more violent crime is committed by men than by women (and, unsurprisingly, most victims of violence are men as well). But across Australia, as with most of the Western world, the overwhelming attitude is one of abhorrence towards male violence against women. Real men protect women from harm: that is the overriding cultural outlook. It is just wrong to say men turn a blind eye to male-on-female violence.
The wrongness of Andrews' comments can be seen if we replace 'men' with another identity group. In Perth in 2016, a lesbian woman murdered teenager Aaron Pajich and buried him under a concrete slab. Imagine a Facebook post that said: 'Our message to teenage boys is this: Go about your day exactly as you intend, on your terms. Because teenage boys don't need to change their behaviour. Lesbians do.' Sounds jarring, doesn't it? That is because it is wrong to say lesbians must share the blame for the actions of one psychopath. And so it is for men, too.
Telling men they must 'do better' and stop 'tolerating' violence against women does nothing to prevent violent behaviour. It ignores that the majority of men already reject violence against women. The tendency to blame society as a whole for the actions of a few individuals was brilliantly criticised by Ronald Reagan: 'We must reject the idea that every time a law's broken, society is guilty rather than the lawbreaker. It is time to restore the American precept that each individual is accountable for his actions.'
This precept would also serve us well here in Australia. Individuals are responsible for abhorrent behaviour. Laying abhorrent individual acts at the feet of a supposed cultural tolerance of violence and toxic masculinity is a falsehood that sells us all short.
Nicola Wright is managing editor at LibertyWorks.
To enquire about republishing spiked's content, a right to reply or to request a correction, please contact the managing editor, Viv Regan.