How paranoid parenting fuels kids' 'internet addiction'
If we keep children cooped up indoors, they'll find adventure online.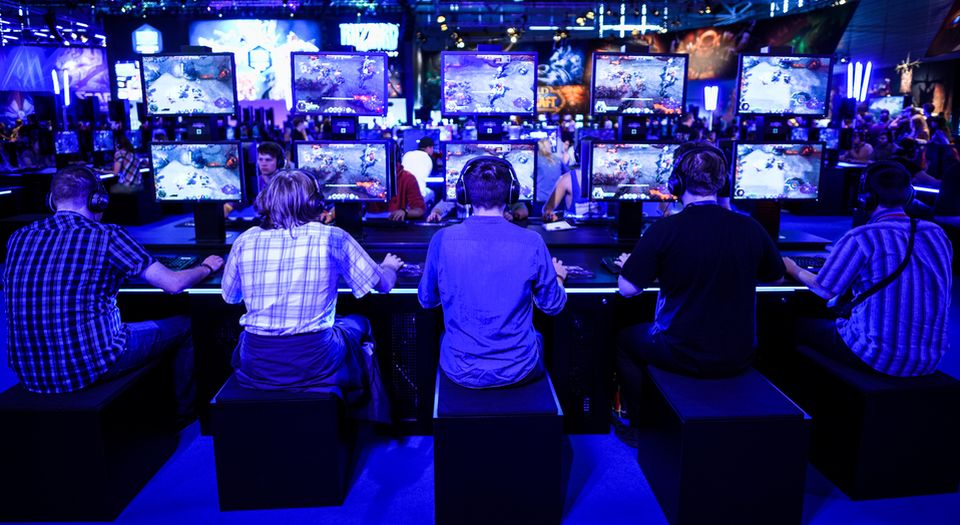 Every summer, parents are confronted with new threats to their children to obsess about. We used to worry about our children being outdoors and being abducted. This year, we're told that keeping them indoors will mean they become addicted to the internet.
In recent months, children's digital activities have become a key focus of adult anxiety. Last month a Pew survey on the 'silent addiction' found that 45 per cent of American teenagers admit to using the internet 'almost constantly'. In the UK, the idea of internet addiction has also become mainstream. Stories of kids becoming addicted to videogames, especially to a hugely popular online shoot-em-up called Fortnite, are everywhere.
For many parents, their children's refusal to detach themselves from their digital lives is akin to addiction. Recently it was reported that the NHS is likely to diagnose a 15-year-old boy with the affliction of 'internet gaming addiction'. The World Health Organisation will no doubt soon classify obsessive internet gaming as an official medical disorder.
In the UK, the medicalisation of children's digital habits has led policymakers and campaigners to demand that social-media companies enact a statutory 'duty of care' to protect children from becoming addicted to their apps and games.
It is understandable that parents are concerned with what their children are up to in their digital bedrooms. But the current one-dimensional focus on the internet confuses the symptom with the underlying problem. When I interviewed a group of parents recently, they complained that their children spend all their time either texting or online, and rarely engage directly with other children. When I asked about what opportunities they have provided for their children to explore the physical world, and to have direct offline experiences with other children, there was a hesitant silence.
My research has led me to the conclusion that the compulsive attachment of children to their online worlds is down to the fact that adult society has made it very difficult for them to engage with the offline world. Risk-averse child-rearing has created a climate in which children are constantly discouraged from experiencing life outdoors. During the past three decades, a culture of fear has enveloped childhood. Alarmist accounts of stranger danger, bullying or the likelihood of traffic accidents have made parents reluctant to allow their children to go out and explore.
Today, parents frequently accompany children on their way to school. They hover over them when they play in the park. Many children are actively discouraged from playing on their own outdoors. Schools forbid pupils from playing conkers or having snowball fights. No wonder that the simple delights of climbing trees and building dens have been replaced by hours spent in front of screens.
Surveys indicate that young children would rather be playing with their mates outdoors than cooped up in their digital bedrooms. But children are inventive creatures, who will take any opportunity to create their own world and try to establish a measure of independence from parental control. Young people are highly motivated to construct their own space where they can engage with their peers and develop their personality. Indeed, one of the reasons Fortnite has become so popular is that it allows children to join groups and talk live to one another, thus offering the illusion of forging relationships with other gamers – a sense of community.
Children and young people have always looked for escapist outlets for their energy. The make-believe world children once created through direct interaction with one another has simply been relocated online. Sadly, a tiny number of children express their compulsive behaviours through the medium of the internet. No doubt games companies encourage children's bad habits. But it is not the technology that is to blame.
Instead of obsessing about the internet, we should develop a more relaxed, tolerant and freedom-oriented parenting culture. The best antidote to the attractions of the online world is for parents to cultivate their youngsters' natural aspiration for independence and autonomy. The earlier we set about providing children with opportunities to explore the offline world, the more likely they are to develop the resources they need to manage risks and gain self-confidence. Children who have developed an aspiration for independence are unlikely to stay in their digital bedrooms.
Frank Furedi's new book, How Fear Works: The Culture of Fear in the 21st Century, is published by Bloomsbury Press.
To enquire about republishing spiked's content, a right to reply or to request a correction, please contact the managing editor, Viv Regan.