It isn't Christopher Chope who's mad – it's his haters
The anti-Chope mania confirms the political class has lost the plot.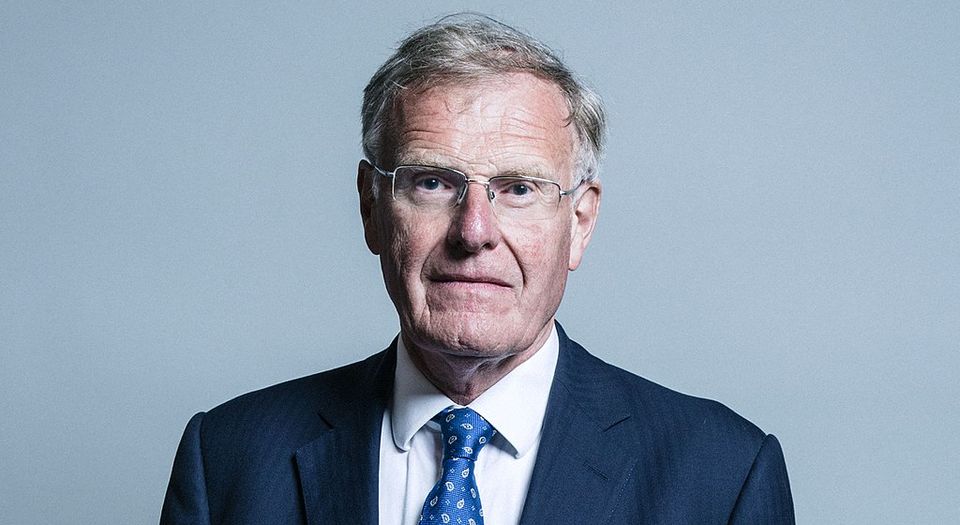 No one self-owns like the British chattering classes. There they've been for the past two years droning on about how parliamentary scrutiny is the most important thing in the world. If the government fast-tracks Brexit into law without giving MPs a chance to pore over it – they really mean weep over it – then we are basically living under a Henry VIII system in which representative democracy is on the chopping block, they've said. Again and again. Yet when Sir Christopher Chope, eccentric Tory backbencher, blocked the progress through parliament of a rushed and little-discussed new criminal offence, on the grounds that there was 'insufficient time for it to be fully debated [by MPs]', these same people went nuts. Suddenly parliamentary scrutiny wasn't so important, and in fact Chope was hysterically bitched about and Twitch-hunted for standing up for it.
This is the Voyeurism (Offences) Bill, which would amend the Sexual Offences Act 2003 to make it a criminal offence for someone to 'operate' camera equipment beneath a person's clothing in order to obtain a sexually revealing image. Otherwise known as 'upskirting'. It's a Private Member's Bill, brought by Lib Dem MP Wera Hobhouse, and supported by the government, and it was meant to pass through its first stage in parliament on Friday. Only Chope used an old parliamentary procedure that allows any backbencher to block the progress of a law by saying 'object'. Cue cries of 'shame' from the handful of MPs who were in the Commons at the time and a total meltdown among the Twitterati and media talking heads. Chope is a pervert, a brutal misogynist, a psycho, pro-rape, they shrieked. The bile was ceaseless. You'd be forgiven for thinking cops had discovered a laptop in Chope's office full of footage from the Commons' women's loo.
And yet anyone who cared to listen to Chope's reasoning for his objection to the passing of the voyeurism amendment – and of 26 other bills, it should be noted, which were also speeding through parliament on Friday – might see that he had a point. A point they themselves have been breathlessly making for two years: that it's wrong for government to rush stuff through parliament without MPs getting a chance to chat about it. 'This is about who controls the House of Commons… and that's where I'm coming from', he said. This goes 'to the very heart of the power balance between the government and parliament', he continued. 'The government cannot just bring in what it wants on the nod.' Also, Chope supports the criminalisation of upskirting, as he made clear to the chief feminist campaigner against it; he just wants MPs to think and talk before signing off on new crimes.
So he doesn't want to take photographs of women's private parts – he wants to have a debate. Bit of a difference, no? It is striking that Jess Phillips, the Member of Parliament for Jess Phillips, mocked Chope's talk of 'parliamentary scrutiny' as 'archaic' blather. In a piece for the Guardian peppered with the kind of language these supposedly edgy MPs think will endear them to ordinary people – 'circle jerk', 'bollocking', 'bastard'; *cringe* – Ms Phillips slammed the 'ridiculously old-fashioned' practise of allowing backbenchers to hold up bills they think need more discussion. This is the same woman who has wanged on and on about her right to have endless parliamentary discussion about Brexit, along with the other 95 per cent of Labour MPs who voted Remain. (Ninety-five per cent! As against just 48 per cent of the public! The stat that lays to waste Labour's claim to be a people's party.)
There is, of course, a colossal difference between Brexit and the upskirting law, and one which further boosts Chope's point. Brexit was voted for by 17.4million people, making it the largest act of direct democracy in British history, and so, to many of us, MPs' demand to scrutinise Brexit endlessly looks less like an assertion of parliamentary democracy against a ruthless government than a cowardly attempt to frustrate the people's will. The upskirting law, in contrast, is a pretty stiff new criminal offence magicked up by a couple of campaigners and a handful of MPs and okayed by a government desperate to appear with-it and virtuous, and therefore parliamentary discussion would be a good thing. How revealing: today's MPs demand scrutiny of something voted for by millions of people and yet rail against scrutiny of new offences pushed by infinitesimally small numbers of moral crusaders. Maybe it's not really democracy they're defending, but their right to lord it over the rest of us, whether by holding up what we vote for (Brexit) or enforcing what we didn't vote for (new sexual offences). No, it can't be…
There are many good reasons to criticise the upskirting law. Is the law too severe? A two-year prison sentence for the undoubtedly anti-social but physically non-harmful act of photographing a woman's knickers strikes some of us as pretty bloody authoritarian. Might the law be too broad? What about paparazzi who take photos of female celebs experiencing a 'wardrobe malfunction' as they get out of taxis? Lock them up? Or what about tabloid photographers who snap drunken women with their skirts askew for those occasional features about 'Broken Britain'? Put them on the sexual offenders' register? Will the police now demand to see our cameras or phones if they suspect we've been 'upskirting'? Do we want this? And more to the point: is the creation of a new crime really the best way to deal with anti-social but non-assaulting behaviour? Doesn't this expand the tyranny of concern about anti-social acts? Might public moral censure of repeat 'upskirters' be preferable to the making of yet another criminal offence?
MPs who took seriously their role as democratically accountable law-makers would want to discuss such political and moral questions in depth. But increasingly the Commons seems peopled by shallow poseurs, by activists more than parliamentarians, by individuals more concerned with signalling their virtue than grappling with moral and legal dilemmas. The Chope affair – the over-the-top, shrill and defamatory branding of a backbencher who wanted a debate as a perv and a hater of women – points not only to the political class's continued drift from the realm of reason, but also to the Twitterisation of parliament. The same kneejerk moralism and rush to public shaming that are the hallmark of certain sections of social media now stalk parliament too. MPs increasingly come across less like representatives of the people than tweets made flesh.
Brendan O'Neill is editor of spiked. Find him on Instagram: @burntoakboy
Picture by: Wikimedia Commons
To enquire about republishing spiked's content, a right to reply or to request a correction, please contact the managing editor, Viv Regan.