Why are so many kids in care?
New research shows how damaging an overzealous care system can be.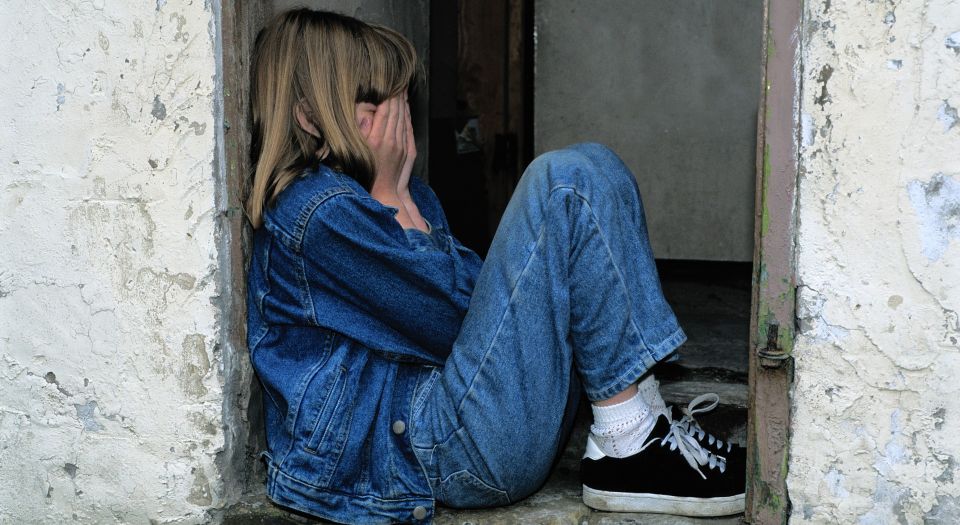 There is something very wrong with England's approach to child protection. Many are now familiar with the horrors of cases like Telford, Rochdale and Rotherham, and tragedies like the death of Ayeeshia Smith and Baby P, where social workers and child services failed to protect children in need. But new research has suggested that while social services continue to help kids in danger, they are also intervening at a staggering level in cases where children are not at serious risk.
Using freedom of information requests to English local authorities, Professor Andy Bilson at the University of Central Lancashire has estimated that one in every five children in England is referred to children's services before the age of five. Bilson found that 115,735 children (22.5 per cent of the over half a million children born in 2009-10) had been referred to children's services before their fifth birthday in 2015. One in every nine of these children was at some point suspected of having suffered abuse or neglect.
Bilson's research raises two uncomfortable questions about the way we handle child protection. Firstly, he argues that there is a 'climate of suspicion, with increasing numbers of children in care and adopted, and child protection investigations spiralling'. 'Inconclusive investigations have more than doubled from 45,000 to 98,000 in the past five years', he writes. And while rates of physical and sexual abuse have changed little (or fallen) in recent years, cases of 'neglect' and 'emotional abuse' have risen sharply. These are relatively new and broadly defined terms, which extend to things like 'unreasonable disciplinary measures'.
The second question Bilson's research raises is about the rate of adoption and care. He found that areas like Southampton and Blackpool have the highest rates of adoption and high rates of children in care. 'This is the exact opposite of what you'd expect', says Bilson, given the general assumption is that adoption reduces the rate of children in care. He found similar problems in areas like north-east Lincolnshire, Telford and Wrekin, Wandsworth, Bolton, North Tyneside and Leeds. In contrast, the local authorities with the lowest rates were in Greenwich, Windsor and Maidenhead, Somerset, Tower Hamlets, Dorset and Milton Keynes.
There are a number of factors which could explain why certain areas have a higher rate of children being taken into care or put up for adoption than others. The authorities in Southampton dealt with four child deaths in 2011, including the high-profile case of Blake Fowler. It is highly likely that authorities stung by high-profile tragedies become too quick to intervene in other cases, for fear of being branded negligent.
Nevertheless, Bilson has painted a dire picture of how the rising number of children in care is affecting families across England, especially poorer families. What he calls the 'spiralling, net-widening climate of fear' is most concentrated on 'families in the most deprived areas'. In other words, parents living in poorer areas are being disproportionately targeted by social services. It is hard to imagine a more painful injustice than the removal of a child from his or her parents without there being serious cause to do so.
Bilson suggests that the government should work harder to help families stay together, via check-ups and monitoring. But the frightening figures in his research suggest that more drastic change is needed. Social services have become far too cavalier in deciding when to intervene, and ever more powerful in their ability to intervene. Perhaps it is time to roll back that power.
Trust in parents is at an all-time low. Take, for example, Scotland's proposed 'Named Person' scheme, which would appoint a state guardian to every child. What's more, new legislation regarding safeguarding rules in schools encourage children to report abuse directly to social services from the school phones – without the aid or judgement of trained staff. This can result in children being removed from their families that day, and has led to a deep mistrust between parents and school authorities.
Parents aren't abusing their children on an unprecedented scale – the state is abusing parents by unjustly taking their kids away. Child protection can save lives. But our toxic culture of mistrust is ruining lives, too.
To enquire about republishing spiked's content, a right to reply or to request a correction, please contact the managing editor, Viv Regan.