Flat Earthers: the latest 'post-truth' bogeymen
The strange rise of Flat Earth theory has nothing to do with Trump or Brexit.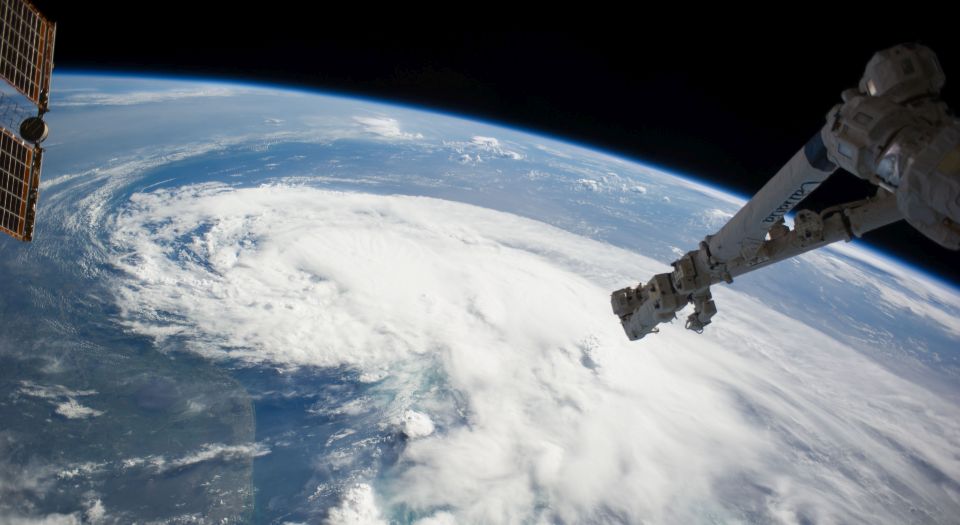 Apparently, there's been a rise in interest in Flat Earth theory. Google trends show that the number of searches for 'Flat Earth' has tripled in the past few years. Even high-profile celebrities such as rapper B.o.B and cricketer Andrew 'Freddie' Flintoff have questioned if the Earth is round.
They're not alone. The first Flat Earth International Conference was held in the US last year. And the movement came to the UK this May, with the Flat Earth UK Convention in Birmingham, which drew around 200 paying attendees.
Difficult as it might be for most of us to fathom, Flat Earthers genuinely believe that the Earth isn't the familiar globe of a thousand pictures from space, but is shaped like a plane or disk. And from that single foundational principle, many more extraordinary theories tumble. Going by accounts of the convention in Birmingham, some think Newton and Einstein were wrong – and that gravity isn't real. Others think we all live INSIDE a dome surrounded by the Antarctic.
But the other key unifying conviction here is that we are all being lied to – by governments, scientists and NASA. Any evidence that you might want to put up that the Earth really is spherical, from the work of early Greek philosophers to the latest pictures from space, would be met with the same answer: it's all been faked.
If we're indeed witnessing a growth in Flat Eartherism – and it would be easy to overstate its significance – it appears to be the conspiracy theory to trump all others. Even those prepared to believe that the US government assassinated JFK, or that neoconservatives carried out 9/11, might struggle to believe the Earth is actually flat.
So, why is this movement, this apparent rise in such deep incredulity towards what most of us would consider basic, observable scientific fact, becoming more prominent now? You guessed it – Brexit and Trump.
Neurologist Steven Novella points the finger at populism. 'To deny [the Flat Earth phenomenon] is to deny the real battle of our age – the fight for facts, for expertise, and for the legitimacy of knowledge', he writes. The claim here is that the revolts in the US, Britain and across Europe against technocrats and experts has effectively made ordinary people susceptible to all kinds of conspiracy theories and untruths.
Similarly, a lecturer, writing up the Birmingham conference for the Conversation, claims this new irrationality is reflected in 'the way in which Brexit, for example, was campaigned for in terms of gut feelings and emotions rather than expert statistics and predictions. Science is increasingly facing problems with its ability to communicate ideas publicly, a problem that politicians, and Flat Earthers, are able to circumvent with moves towards populism.'
But this explanation reveals only the author's prejudices. The attempt to present Flat Earth theory as another outgrowth of our allegedly 'post-truth' age misunderstands and misrepresents the moment we're in. Millions of people are agitating for change, millions of people are fed up with the status quo, but only a tiny, tiny minority would even countenance the idea that the Earth is flat.
The revolt against experts is not a revolt against science, or expertise per se, but a revolt against those who claim the authority of 'the facts' to argue for their own political viewpoints – who confuse what is, for what could be and what matters. If anything, the defensiveness of some in the scientific world to the present moment – exemplified by the anti-Trump and anti-Brexit 'March for Science' last year – is a boon to these conspiracy theorists, who will just see scientists brooking no dissent.
The Flat Earth community might be growing, but it's hardly about to hit the mainstream. In the internet age, all kinds of people, with all kinds of strange beliefs, can gather together and discuss their ideas in numbers that would have been impossible just a few decades ago. But some, it seems, would rather overstate the importance of this bizarre fringe movement, than reckon with the mass movements that are rattling the establishment.
Emily Dinsmore is a writer.
Picture by: Getty.
To enquire about republishing spiked's content, a right to reply or to request a correction, please contact the managing editor, Viv Regan.