Why do students want to be treated like children?
In the past, students fought for independence – now they want protection.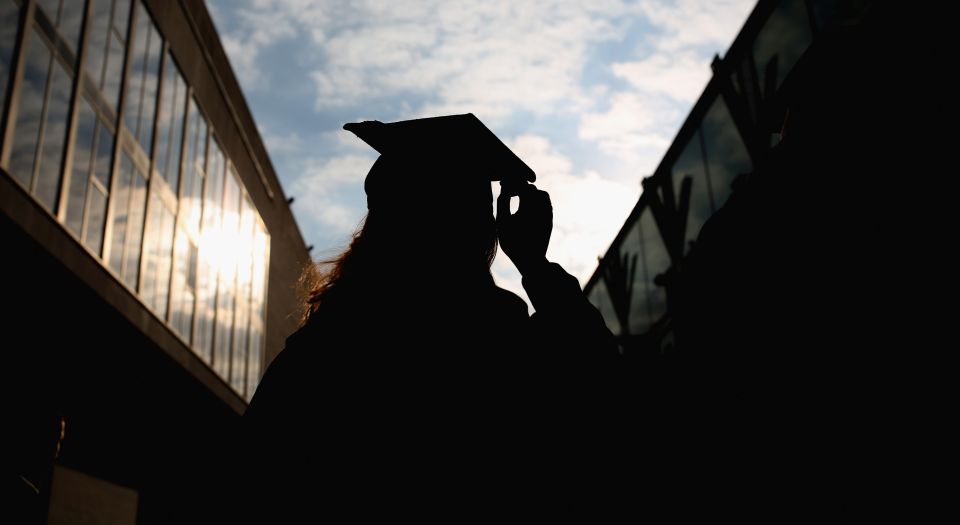 The chemistry department at the University of Essex is not the most famous site of student activism. But in May 1968, a lecture given by Dr Inch, a scientist from the notorious military laboratory Porton Down, sparked protests that made national headlines. A small group of students, fresh from protesting against the Vietnam War, challenged Inch and the use of chemical weapons in Vietnam. One student, David Triesman, read out an indictment against Inch; another poured a sachet of powdered mustard over him. The police were called and three students were promptly suspended by the vice-chancellor, Albert Sloman.
Students and many members of staff were outraged at the suspensions. Over 250 students delivered a petition to the vice-chancellor's house calling for the punishment to be lifted; 1,000 passed a motion calling on Sloman to explain his actions to the university. When he refused, staff and students abandoned all routine teaching and declared a Free University. During this time, more issues came to the fore. Protesters discussed the Vietnam War and chemical weapons, the running of the university, the nature of knowledge, the role of the press, and free speech.
Students wanted to have their voices heard on all these issues. Still Sloman refused to readmit the suspended students. Protesters then occupied the university, drawing widespread media attention to their cause and winning high-profile support from Jean-Paul Sartre and Bertrand Russell.
Eventually, Sloman was forced to readmit the suspended students. In the aftermath, he initially blamed communist agitation for the events that had occurred. Then he admitted to a breakdown in communication between students and administrators and permitted student representation on university committees. Finally, Sloman came out against institutional in loco parentis legislation and urged the government to recognise students as autonomous adults, free to live their lives as they saw best.
This was a major victory for student protesters. In 1968, protests swept universities around the world and covered a range of issues from war to free speech. But behind every campaign was the demand for students to be recognised as adults, independent from their parents and free from paternalistic institutional directives. Students wanted their views on Vietnam, immigration and the management of the university to be taken seriously, and in order for this to happen they needed to be recognised and treated as adults.
Sadly, it seems many of today's students no longer consider adulthood and autonomy to be worth striving for, and instead want universities to focus on better caring for them. In 2015, students from Goldsmiths University occupied Deptford Town Hall in south-east London. First on their list of demands was for the university to 'recruit more counsellors'. They wanted the 'standard six-session cap' on counselling sessions to be removed and 'a permanent additional CBT [cognitive behavioural therapy] therapist'. It is hardly surprising that students make such demands: the perception of 18- to 25-year-olds as vulnerable not-quite-adults, in need of colouring books to cope with exams and discount fares to cope with the cost of commuting, is promoted by schoolteachers, academics and politicians – it has come to be seen as common sense.
Currently, academics and administrative staff cannot contact a student's parents without the student giving their permission. Likewise, a parent cannot expect to discuss their child's progress or welfare unless the student, a young adult, agrees. But recent headlines about student suicides have further increased calls to overturn the assumption that university students are independent adults.
At Bristol University, where there has been a spate of suicides over the past 18 months, students' parents will be asked to inform staff if their children are experiencing difficulties. Likewise, the university will contact parents to notify them if students are struggling away from home.
Calls to bring back institutional in loco parentis legislation are now being made explicitly. Sir Anthony Seldon, vice-chancellor of Buckingham University, has called for the age of majority to be raised to 19: 'We have to stop assuming that 18-year-old school-leavers are capable of running their own lives', he said. In February, Sam Gyimah, minister of state for universities and science, said in a speech to launch the Office for Students that for students away from home for the first time, 'the "uni experience" can be disorientating and demanding, as it should be. But, in this, the universities need to act in loco parentis – that is, to be there for students offering all the support they need to get the most from their time on campus.'
Fifty years ago students fought to be recognised and treated as adults. They knew they couldn't make an impact on the world if they were patronised and treated as children in need of looking after. Now, adulthood is rarely seen as worth aspiring towards and 18-year-olds enter university having had far fewer opportunities to practice independence at school or at home.
Today's students don't just perceive of themselves as vulnerable – they often are less capable of looking after themselves than young adults in previous decades were. As a result, they demand not adulthood but the benevolent, caring regulation associated with childhood. Universities can neither turn back time nor magic children into adults overnight. However, liaising with parents and reintroducing in loco parentis legislation will only prolong childhood further. If students want to be taken seriously, they will need to fight for their independence once more.
To enquire about republishing spiked's content, a right to reply or to request a correction, please contact the managing editor, Viv Regan.