Why Brits are turning against the police
Even respectable society now hates the rozzers.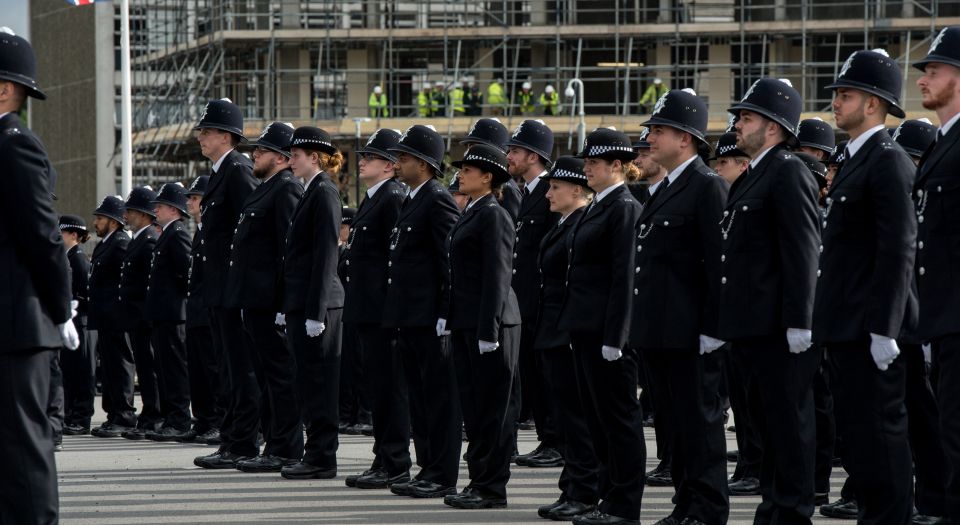 In Britain, there have traditionally been two sections of society who dislike the police. One type are radicals – or pseudo-radicals, as epitomised by the capitalist-run store Lush and Rik from The Young Ones – who object to the forces of law'n'order on anarcho-libertarian grounds. The police for them are 'pigs'. The other type are the working class, or sections of it, who object to the police on account of them poking their nose into private matters that don't concern them. The police for them have historically been 'the filth'.
Yet the police are now widely disliked beyond those two demographics. These days, even conservatives and the respectable middle class don't like the rozzers. A story beyond the hoo-ha over Lush and its anti-police ads might help to explain why.
This year there has been a litany of reports about rape cases collapsing owing to police failing to investigate evidence that would have exonerated the defendants. And this week it was revealed that 47 rape and sexual-assault cases in England and Wales were halted between January and mid-February because evidence was withheld from defence lawyers.
This is not entirely the police's fault. They have been under political pressure from lobby groups obsessed with attaining rape conviction quotas – as if justice was about achieving statistical targets, rather than punishing guilty individuals and letting innocent individuals go free. As the Daily Telegraph, a newspaper that should be a natural friend of the police, put it: 'It is hard not to conclude that under pressure to increase conviction rates, the police and prosecutors simply withheld evidence that would help the defence, in order to make a successful prosecution more likely.'
The police have been alienating their erstwhile natural friends for some time. This first became evident at the end of the last century, with the jailing of the Norfolk farmer Tony Martin for shooting dead a burglar who had broken into his home. The consequent outrage in the conservative press stemmed from a belief that the police were now more concerned with the human rights of criminals than with crimes against private property, in this case.
In ensuing years, the police have continued to antagonise a large swathe of the British public, who are increasingly convinced the Old Bill no longer take seriously burglary and theft. According to Home Office figures from last year, nine out of 10 burglary cases are closed without even a suspect being identified. Today, the police don't even attend reports of shoplifting if the value stolen is less than £200. No wonder this nation of shopkeepers no longer respects its police.
We are forever told that the police are starved of funds, and it could be true that cuts have exacerbated problems, not least in London, where the murder rate has risen for the third year running. Meanwhile, nationwide, shoplifting and violent crime continues to rise as criminals feel less afraid to break the law.
Cries by the police that they are financially stretched arouse little sympathy when we read about police forces dressing themselves and their vehicles in LGBT-friendly colours, scouring Twitter for offensive words, or filling libraries with leaflets about 'hate crimes'.
Post-Macpherson, the police seem more desperate to prove their PC, anti-racist credentials than to address crimes that affect us all. The failure of the forces of law and order to prevent, investigate or suitably punish the rape gangs in the north of England has entrenched a suspicion that the police have become either enfeebled or politicised.
As the old refrain goes: shouldn't they be out there catching real criminals?
---
State-sanctioned infantilism
There has been concern in recent years that human beings are in danger of 'outsourcing' their mental faculties, what with technology now able to do much of the work our brains used to do. It's convenient to have a sat nav tell us where to go or Google Translate being able to tell us what French newspaper articles are saying. But the minus side is that we no longer understand foreign languages and we have no sense of direction or topography. We are literally lost without technology.
Outsourcing our minds is a problem that predates the technological revolution of our times. Most of my generation was rendered functionally innumerate by the pocket calculator. And dating back to 1945, much of Western society has outsourced its capacity to exercise autonomy, and handed over our free will to the state. In countless areas, we now expect the state to look after us for 'our own good'. The minus side is that we have become incapable of looking after ourselves.
The latest manifestation of state-sanctioned infantilism has been the move to ban TV adverts for 'junk food' until after the watershed, and to banish sweets from supermarket isles. The latter initiative is judged to be a good thing because it prevents parents from being pestered by their children.
Why can't parents say no to the whims of their children? Why can't adults say no to television adverts for junk food? It's because statism has enfeebled us. Thanks to outsourcing our free will to the state over the decades, we have become apathetic and lazy.
State interventionism here is presented as a solution to a problem caused by state interventionism.
---
Feminist terrorists?
It is accepted wisdom that every sphere of society should reflect the demographic component of our country. From the ethnic make-up of the Oxbridge universities, to the age and skin colour of London's cyclists, to the proportion of women on boards of directors, there is the constant clamour to promote women and ethnic minorities in all walks of life, in order that they 'reflect Britain today'.
This bewildering and deranged obsession to make everywhere 'look like Britain' is the combined result of a neurotic compulsion to enforce order, and the power-hungry wish by social engineers to control, manipulate and reshape society in their desired image.
By this logic, the quota-obsessed Rain Men should be celebrating the fact that a cyclist who recently attacked a motorist in Croydon with a machete happened to be black. Likewise, feminist bean-counters should be overjoyed at news of Britain's first all-female terrorist squad.
And about time too! Welcome to the 21st-century, lads! This victory against patriarchy is a sure sign that Islamism's glass ceiling has been well and truly shattered.
To enquire about republishing spiked's content, a right to reply or to request a correction, please contact the managing editor, Viv Regan.