Niall Ferguson has set back the fight for free speech
Some right-wingers are playing censorious students at their own game.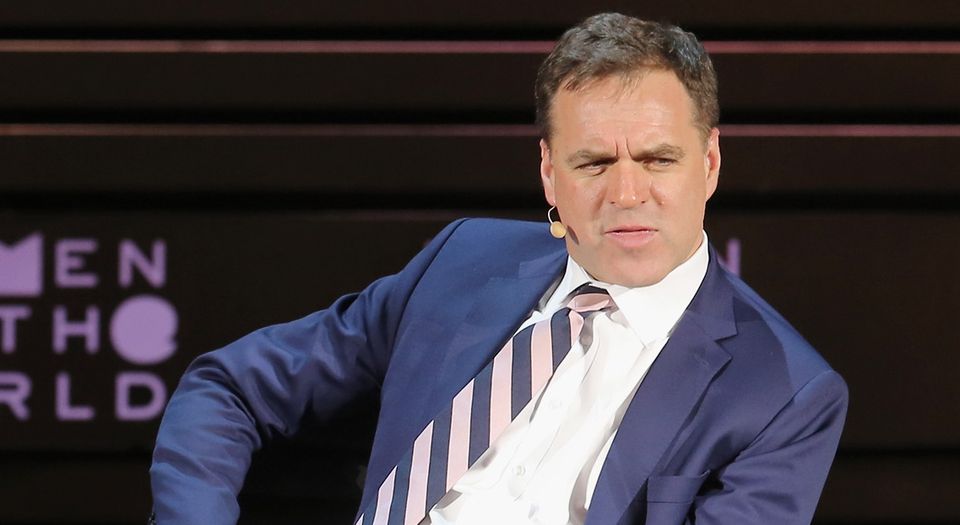 Those fighting for free speech on campus have had to contend with two new and deeply disingenuous arguments of late. Where before proponents of censorship would make the Orwellian claim that protests aimed at shutting down speakers were just 'more free speech', now they simply argue that, first, there is no free-speech crisis, and second, those who think there is are actually the real censors, determined to shut up protesters they dislike.
It's an argument that would have more weight if it wasn't routinely made by people who clearly don't believe in free speech in the first place. But a strange story out of Stanford University in California has, irritatingly, given it more heft than it deserves.
Conservative historian and author Niall Ferguson was caught out last week conspiring with campus Republicans to dig up dirt on a left-wing activist. Ferguson, a senior fellow at Stanford's Hoover Institution, had helped set up a free-speech initiative called Cardinal Conversations, aimed at bringing controversial speakers to campus. In emails leaked to the campus paper, a student organiser said, 'slowly, we will continue to crush the left's will to resist, as they will crack under pressure'. Ferguson got even more carried away with himself, suggesting someone dig up 'opposition research' on 'Mr O' – aka Michael Ocon, a student activist.
Ferguson has apologised for his 'inflammatory' language, and he resigned from the Cardinal Conversations committee after the emails were published. By way of justification, he said, in a statement, that he feared the student steering group was 'in danger of being taken over by elements that were fundamentally hostile to free speech'. That may well be true, but if you plug an initiative as bipartisan and open to all, as this one did, you can't go about trying to rid it of dissident elements.
This strange story reveals two things about the campus free-speech fightback. First, the flimsiness of many right-wingers' commitment to it. While there are many organisations, thinkers and initiatives in the US truly committed to defending freedom speech, some on the right confuse it for a left-right culture war – less a battle for ideas, and more a fight to the death. And second, that many nominal free-speech advocates risk focusing their energies on a few censorious students, rather than on the culture that has allowed them to flourish.
Campus censorship is a tyranny of the minority. The sort of belligerents we see on grainy YouTube clips screaming at speakers, throwing around red paint and harassing people in Trump hats are far from representative. But they are pushing at an open door. University administrations too often capitulate to their demands, or turn a blind eye to their antics, for fear of being branded bigots, and liberal commentators too often make excuses for them. This is why such small groups of protesters have such an outsized impact.
Now, Ferguson's strange flirtation with campus activism is more embarrassing than sinister. He's a bestselling author – he should have better things to do than coordinate smear campaigns against pimpled protesters. It seems said oppo research was never done, and the email chain reads like boys playing at politics – only one of the boys is 54 years old.
But even if Ferguson hasn't crushed 'Mr O', he has set the rest of us back. In the New York Times, Paul Krugman says the debacle shows the 'bad faith' that pervades the movement against campus censorship. 'It has nothing to do with fairness; it's all about power', he writes. That's nonsense, of course. The academics chased out of their jobs for criticising protests, the speakers who now have to walk around colleges with a security detail, and the lecturers disciplined for showing 'controversial' videos aren't the ones wielding the power on campus. But, thanks to Ferguson, making that argument just got that little bit harder.
Tom Slater is deputy editor at spiked. Follow him on Twitter: @Tom_Slater_
To enquire about republishing spiked's content, a right to reply or to request a correction, please contact the managing editor, Viv Regan.