Comedians, mock our Supreme Leader at your peril*
A Corbynista responds to Tracey Ullman's vile blasphemy.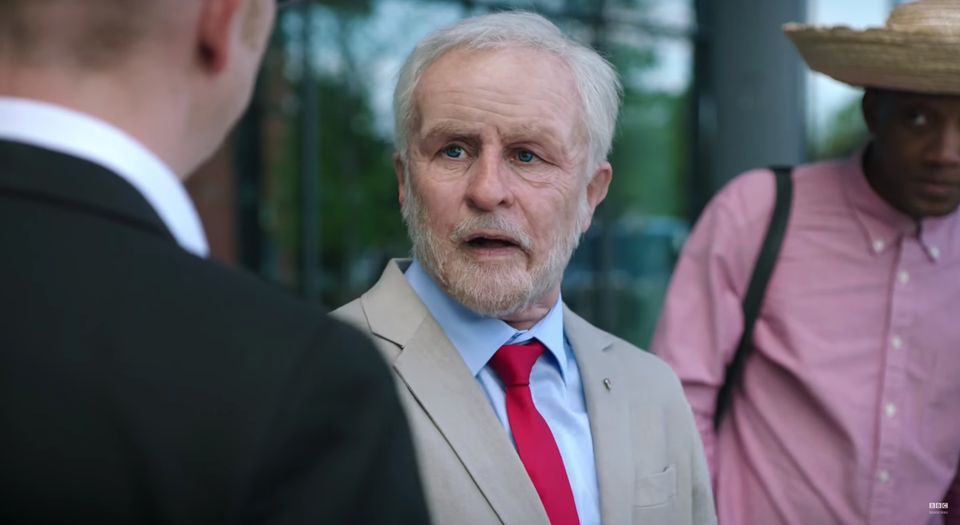 It took my kids three days to recover after the show was broadcast last Friday. They were terrified. And understandably so. A dissident had taken to the BBC airwaves to mock Supreme Leader Corbyn.
In an attempted coup that could rival the Munich Putsch, the perpetrator did something no child should have to witness: she impersonated the Supreme Leader. Without a hint of shame, she let loose her warped sense of humour and, while I shan't go into detail, suggested the Supreme Leader was anti-Semitic and linked to terrorist organisations.
We thought that our TV had been hacked; that the people in the flat below would overhear and report us for watching illegal material; that we would have our front door knocked in while we were sleeping; that we would be bundled into a van and sent to a labour camp.
It was only during a few hushed conversations at work the next day that I realised we hadn't done anything wrong. In fact, it was the BBC's fault. The state broadcaster had chosen to broadcast the show (Tracey Breaks The News). It had chosen to hire a comedian, an enemy of the state, to unflatteringly impersonate the Supreme Leader.
And that was when our fear turned to rage. When we stopped worrying about ourselves and realised that a much greater project was at risk: the reputation of our Supreme Leader.
Like our ancestors back in 1066, and the Spartans at Thermopylae before them, we fought back against this attack on society. Men, women and children put their lives on hold and armed themselves. Loaded down with memes and conspiracy theories, we took to Twitter and unapologetically laid waste to the TV show that had threatened Supreme Leader Corbyn, and the very fabric of our society.
We gave no quarter. Was the warped attempt at humour written by a Jew? No. Did that stop us from asserting it was written by a Jewish comedian? Of course not. Like Genghis Khan leading his Mongol army against the unruly Jin dynasty, we led the charge and shared the tweets that 'proved' David Baddiel was behind the blasphemy.
Somebody had made a joke out of our leader and we were not going to play nicely. They had to be eliminated. Or worse: trolled. How else were we supposed to go about our daily lives? Corbynism is our lifeblood – without our Supreme Leader, we are just shrieking nobodies without a cause.
'Did you fight in the war to rehabilitate Corbyn?', my children will one day ask. And I'll be able to respond with a Stoic nod. But for now, let's rejoice in our return to a stable society – to a society based on the many TV shows supporting Supreme Leader Corbyn. Not the few.
*According to Jack Schwartz
To enquire about republishing spiked's content, a right to reply or to request a correction, please contact the managing editor, Viv Regan.