Even Holocaust deniers deserve free speech
Alison Chabloz's songs are grotesque but she shouldn't be criminalised.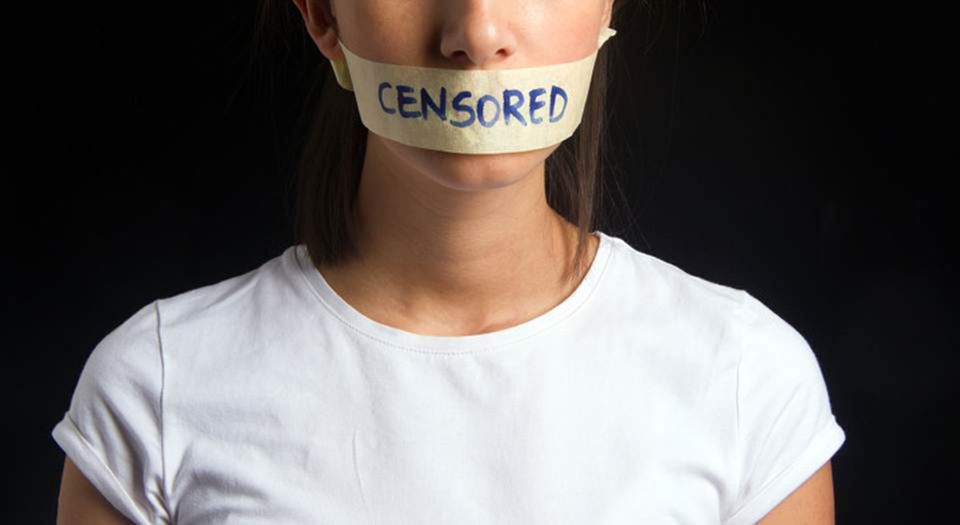 Blogger and songwriter Alison Chabloz has been convicted for posting three anti-Semitic, Holocaust-denying songs on YouTube. The trial judge said he was 'entirely satisfied' that the songs were intended to insult Jewish people and that the lyrics were 'grossly offensive'. The songs have been taken down and her offences may even lead to a custodial sentence.
There is no doubt that the songs' lyrics are anti-Semitic and constitute Holocaust denial. In one song, Chabloz describes Auschwitz as a 'theme park' and calls the gas chambers a 'proven hoax' – a claim she repeated in court. The song '(((survivors)))' mocks Holocaust survivors, including Anne Frank and Elie Wiesel, to the tune of the Jewish folk song, 'Hava Nagila'.
Nor are these the first accusations of anti-Semitism made against Chabloz. In 2015, she was banned from the Edinburgh Fringe for doing a quenelle salute – an inverted Nazi salute, widely believed to be anti-Semitic. In a blog post, she claimed the gesture was a riposte to a 'smear campaign' that had labelled her a Holocaust denier. In the same post, she went on to dispute the existence of the gas chambers. Chabloz describes her work as 'Holocaust revisionism'.
Holocaust denial is, of course, completely irrational, has no basis in historical fact, and is almost always motivated by deep-seated racism. But there are no specific laws against Holocaust denial in the UK. Britain has even resisted attempts to enforce an EU directive outlawing Holocaust denial. In 2008, British courts prevented the extradition of suspected Holocaust denier Frederick Toben to Germany.
No matter how abhorrent Holocaust denial is, there are important reasons not to ban it in law. Deborah Lipstadt, who successfully defended a libel suit from the notorious Holocaust denier, David Irving, argues against giving politicians 'the power to legislate history'. Banning Holocaust denial simply turns deniers into martyrs. It should be defeated by the facts, not by the law, argues Lipstadt.
Nevertheless, Section 127 of the Communications Act 2003 stipulates that material posted online merely has to be 'grossly offensive' in order to be illegal. Gideon Falter, chairman of the Campaign Against Anti-Semitism, which initially brought a private prosecution against Chabloz before the Crown Prosecution Service took over the case, is right to call the ruling 'remarkable'. 'It is a ruling on the legality of Holocaust denial and anti-Semitic conspiracy theories in the UK', he says. But this is not a positive development. In effect, a ban on Holocaust denial has been introduced by the backdoor.
The law against 'grossly offensive' material is dangerous one. Offence is an entirely subjective category and the power to determine what forms of speech are 'grossly offensive' and therefore illegal should not be placed in the hands of the police and the judiciary. With nine people arrested every day for posting offensive material online, it is clearly a power the police are keen to exercise.
The Chabloz case is particularly concerning as the judiciary have criminalised expressions which even otherwise ban-happy recent governments have pointedly refused to ban – even under international pressure from the EU. Arguments in defence of Chabloz's right to free speech were rejected entirely by the judge.
While Holocaust denial needs to be vigorously opposed, it must not be outlawed. We cannot allow the boundaries of acceptable speech and thought to be policed by the law. The right to free speech must include the speaker's right to offend, insult or tell untruths, as well as an audience's right to listen to and challenge them. It may be hard to think of a more offensive character than Chabloz – or a more offensive form of speech than Holocaust denial – but her conviction and the banning of her songs denies us the opportunity to rebut her lies with facts and her prejudices with arguments.
Fraser Myers is a writer. Follow him on Twitter @FraserMyers
Picture by: Shutterstock
To enquire about republishing spiked's content, a right to reply or to request a correction, please contact the managing editor, Viv Regan.