Identity politics is ruining Shakespeare
Two new productions at The Globe put 'diversity' ahead of art.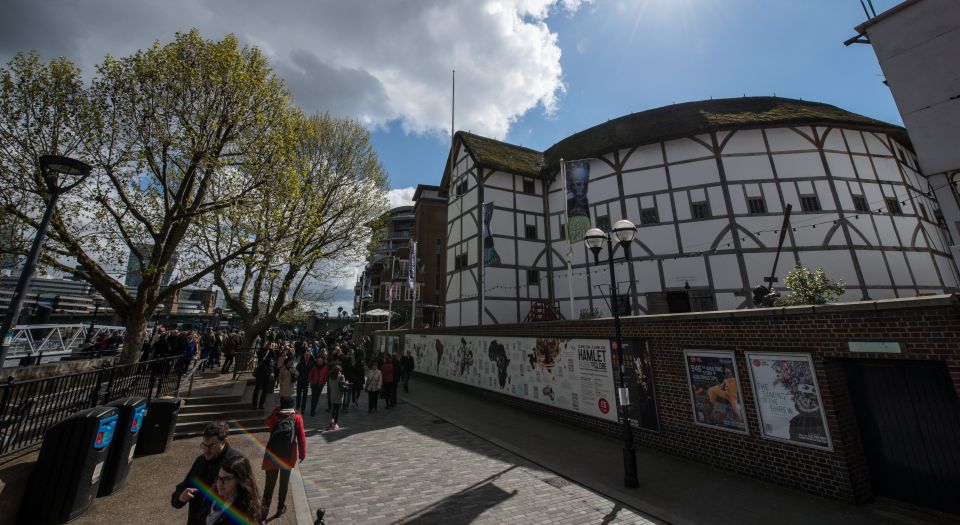 To leave, or not to leave: that is the question many of us were asking ourselves during the interval of Hamlet at The Globe on Wednesday night.
We shouldn't really have been surprised by the production's poor quality. Michelle Terry, the new artistic director at The Globe, has made it known that her interpretation of Shakespeare will be less about the Bard and more about celebrating 'inclusivity'. 'Shakespeare gives us no character descriptions but gives us the note to "hold the mirror up to nature"', she told Time Out in April. 'I think this binary way of looking at gender, looking at the world, has reached a tipping point. We're doing a gender-blind, race-blind, disability-blind production [of Hamlet].'
Terry plays Hamlet herself, and she woefully fails to live up to the role. It isn't her gender that's the problem – many women have played Hamlet before, and succeeded. No, it is her delivery that falls short. She portrays a flippant Hamlet, whose words stream out like a petulant teenager's. Throughout, she wears Converse trainers and polka-dot socks, which flashed at us every time she moved, distracting from the seriousness of what she was saying. There was no depth to the words she spoke. Hamlet's famous soliloquy, which should conjure a sense of a man contemplating not just his life but existence itself, had all the power and gravitas of someone musing on the weather.
It was hard to see any point to the production other than the fact that Terry has employed a diverse cast. Many of the actors came across as simply reading lines. Ophelia is played by Shubham Saraf, a tall man with nothing identifiably Ophelia-like about him, apart from a dress. Laertes, her brother, is played by Bettrys Jones, who is markedly shorter than Saraf. This made the scenes of protective brotherly love ridiculous where they should be poignant. Ophelia's tragic beauty was entirely lost – Saraf even turned her exiting line, 'good night, sweet ladies', into a bitchy retort. The audience were laughing instead of weeping.
It's a bad sign for any tragedy when the audience laughs at all the wrong moments. If you were one of the many tourists in the crowd, who had never seen or read Hamlet before, you'd be forgiven for thinking it was a comedy. When Hamlet killed Polonius, the audience were in fits of hysterics: he fell from behind the curtain like a camp Carry On character, crying 'Ooo, I am slain'. When Gertrude drank the poison, again there was laughter, prompted by Claudius making funny faces behind her. Even Hamlet's inner torment got a laugh. It doesn't matter what interpretation you put on Shakespeare, the fact is that the line 'what a rogue and peasant slave am I!' is not supposed to be funny.
Terry's gang of merry men and women did a little better in their production of As You Like It, performed the night after Hamlet. The cast's propensity for slapstick served them well in this production. Rosalind, played by Jack Laskey, was very funny. The costumes and stage tricks added to the fun, and Helen Schlesinger did a great job of switching between both dukes in a matter of seconds.
But again, Terry's constant nods to diversity swamped the meaning of the play. Nadia Nadarajah, a deaf actress, played Celia, meaning huge chunks of the play were acted in sign language. There was a deaf woman sat next to me who seemed to enjoy these parts, but for the rest of us it was pointless. The meaning of the scenes relied on other characters reading out snippets of Celia's lines. They even made jokes out of the fact that Celia was deaf and so couldn't hear what was going on when the other actors spoke to each other. There is nothing wrong with signing Shakespeare for deaf audience members. But Shakespeare is all about the words – Terry may as well have cut all of Celia's lines.
The Globe's last director, Emma Rice, was kicked out because her experiments with modern lighting and music allegedly angered the Globe board. That they have picked Terry to do a less ambitious and more right-on version of Shakespeare seems strange. Both the disastrous production of Hamlet and the mildly amusing As You Like It fail to convey the magic of Shakespeare. At no point did the actors manage to get the audience to suspend their disbelief and become immersed in the words. At every point we knew we were watching a cast that wanted to send us a political message about diversity.
We still go to see Shakespeare plays 400 years after his death because he is the universal playwright. It doesn't matter if his readers or audience members are black or white, man or woman – still his words touch something deeper about humanity, something that isn't constrained by identity. Terry's obsession with diversity does a disservice to the art of acting. A good player becomes the character, and forgets about who he was before he stepped on stage. It doesn't matter who plays Hamlet, as long as they play him well.
Ella Whelan is a spiked columnist. Her new book, What Women Want: Fun, Freedom and an End to Feminism, is published by Connor Court. Buy it on Amazon UK and Amazon US.
Hamlet and As You Like It are at The Globe until 26 August.
To enquire about republishing spiked's content, a right to reply or to request a correction, please contact the managing editor, Viv Regan.