'Internet safety' just means internet censorship
Officials want to clean up the web. Bad news for free speech.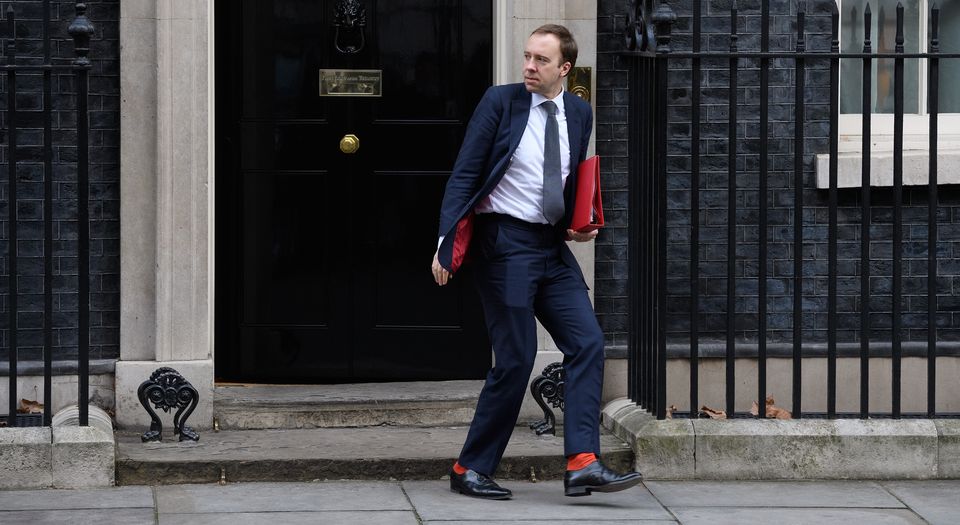 At the end of a week in which the House of Commons defeated Labour's draconian plans to regulate the press, the Tories revealed their own draconian plans to regulate the internet. The culture secretary, Matt Hancock, has pledged to make Britain 'the safest place in the world' to be online. But when the world's 'safest' internet is currently found in China, where access is heavily restricted and censored by the state, it becomes clear how terrifying the government's safety agenda really could be.
Digital secretary Margot James told Sky News the government would order social-media firms to take down any 'abusive' content immediately. Fines for non-compliance could run up to four per cent of a firm's global turnover, which could mean up to £1 billion for the largest firms. Just as clampdowns on press freedom are often justified with tough talk against the press barons, the war on social media is presented as a fight against the new social-media oligarchs. But, in truth, clampdowns on big tech are really just a proxy for clampdowns on us, the users. After all, it is we, the public, who actually produce all the supposedly vile, offensive and abusive content that social-media companies will be ordered to censor.
If anything, outsourcing censorship to social-media firms gives them more power over us, not less – certainly over what we can and can't see in our timelines. What constitutes material that is abusive or offensive is highly subjective. Under Hancock's plans, that judgement, for the most part, will be left in the hands of the big social-media companies. Even without legal pressure, Twitter has permanently banned alt-light commentator Milo Yiannopoulos and right-wing rabble-rouser Tommy Robinson. When so much political debate takes place on social media, we need to push back against these companies' attempts to cleanse our newsfeeds of problematic material – not encourage it.
Speaking on The Andrew Marr Show, Hancock raised the example of Germany's NetzDG law, which levies harsh penalties on social-media firms if they fail to remove within a few hours any content that is 'manifestly unlawful'. But NetzDG has been a disaster for free speech. The threat of large fines led social-media firms to over-police their users' posts. Tweets by the co-leader of the AfD – now Germany's largest opposition party – were removed from Twitter. When a magazine, Titanic, attempted to satirise those tweets, those too were flagged as hate speech and duly deleted.
Similarly, Facebook has deleted posts by Barbara, the pseudonym of a street artist known for challenging the far right. Although Facebook admits that some of her posts were taken down in error, it still threatened to delete her account. Even foreign minister Heiko Maas – who himself pushed for the legislation when he was justice minister – had some of his old tweets removed. One was taken down because he called an opponent an 'idiot'. Yet for Britain's culture secretary, Germany's erratic, random and repressive censorship apparently doesn't go far enough.
Worse still, it seems Hancock's censorious proposals are motored by his own personal sense of embarrassment. When he invited 14 social-media firms to government talks, just four of them showed up. He admits that this snub was 'a big impetus' to legislate. Hancock's plan sits alongside Theresa May's looming crackdown on the so-called 'abuse' faced by politicians on social media. Politicians, of course, insist that they want to make the web safer for the public's benefit. They implore us to think of the children. But as the internet does not (yet) allow for physical altercations, what MPs really mean by 'abuse' is what well-adjusted adults know to be nothing more than insults and ridicule. New laws will give our pathetic politicians the kind of protection from the plebs that dictators dream of.
Proposals to regulate the internet all start from the same, false assumption – that speech on the web is unregulated and out of control. But in the UK, there are already far too many restrictions on what we can and can't post online. spiked readers will be familiar with the case of Mark Meechan, aka Count Dankula. The Scottish YouTuber was convicted under Section 127 of the Communications Act for posting a 'grossly offensive' video on YouTube, in which he taught a pug to do a Nazi salute. The same law led to a 19-year-old Liverpudlian, Chelsea Russell, being convicted for posting on Instagram rap lyrics that featured the word 'nigger'. While awaiting sentencing, she has been fined £500, is forced to wear an electronic tag and has a 8am-to-8pm curfew. An investigation by The Times showed that, in 2017, police arrested more than 3,300 people – nine a day – just for posting 'offensive' messages online.
The Tories' plans to make the internet 'safer' are a Trojan horse for state-sponsored, corporate-driven censorship. Politicians want to keep us and themselves safe from supposedly abusive speech. But it's free speech that is most in need of protection.
Fraser Myers is a writer. Follow him on Twitter @FraserMyers
Picture by: Getty
To enquire about republishing spiked's content, a right to reply or to request a correction, please contact the managing editor, Viv Regan.