Gina Haspel: feminist or torturer?
The CIA's first female director is nothing to celebrate.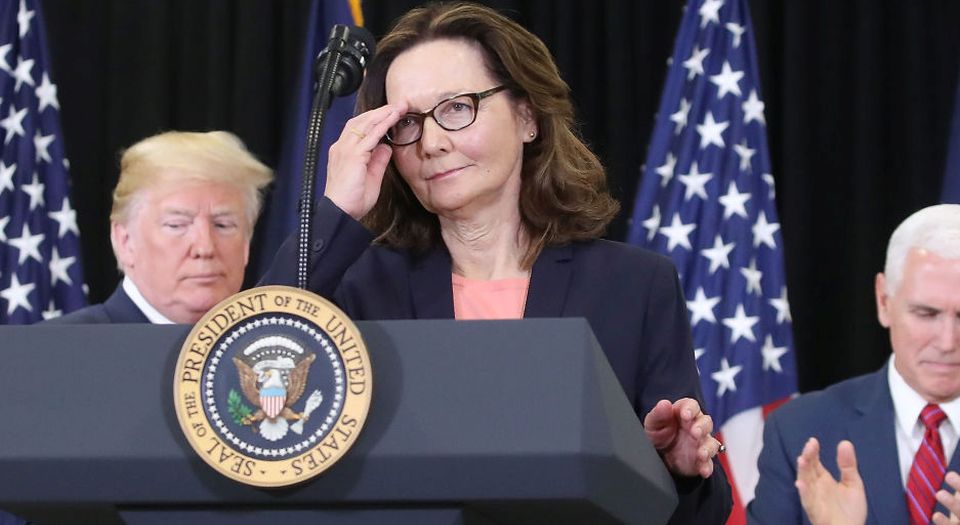 This is a moment of celebration for progressives and human-rights abusers alike. Last week, the US Senate confirmed Gina Haspel's appointment as the first female CIA director, by 54 votes to 45.
Thousands of miles away, jihadists no doubt cheered as the news filtered through that President Trump's nominee had won the Senate vote. After all, this is the same Gina Haspel who oversaw waterboarding at a CIA black site. Her appointment will only feed jihadists' narrative that the US is the world leader in grotesque double standards.
Haspel spent most of her 33-year career in the CIA as an undercover agent before becoming deputy director in February this year. Allegations of her involvement in torture date back to the start of the disastrous 'war on terror' nearly two decades ago. Haspel, 61, oversaw George W Bush's rendition-to-torture programme and ran the CIA's first black site in Thailand in 2002, where terror suspects were waterboarded.
What's more, in 2005, Haspel signed off an order to destroy 92 interrogation videos of Saudi terror suspect Abd al-Rahim al-Nashiri, who was waterboarded at the Thai site alongside Abu Zubaydah, another terror suspect. Berlin-based NGO the European Centre for Constitutional and Human Rights has called for her arrest; the International Criminal Court is considering evidence against her.
By confirming Haspel, senators have sent the message that US officials can do immoral things with impunity. Former CIA operative John Kiriakou, a whistleblower who worked under Haspel at the Thai site, said the appointment proves you can 'engage in war crimes [and] still make it to the top'.
The first female CIA director is not a victory in the fight to get more women into powerful positions. Her gender doesn't dilute the severity of her alleged crimes. But that didn't stop one senator framing her rise as a sign of progress. Richard Burr, Republican chairman of the Senate Intelligence Committee, gushed that Haspel is poised to break the glass ceiling, showing that 'a lifetime of commitment to the agency can and will be rewarded'.
Just as Hillary Clinton's gender seemed to blind her supporters to her awfulness, and warmongering, Haspel's alleged actions are being downplayed by Republicans. Both seem to miss the fact that installing a woman in a position of power is hardly a win for progress if she oppresses people at home and abroad.
What Haspel's appointment really shows is that America's superficial attempt to win the hearts and minds of Arabs in the Middle East is over. Trump believes torture 'absolutely works'. Haspel's pledge that she would not use torture, even if the president demanded she do so, rings hollow. And even if she didn't, she would be promptly replaced by someone who would.
There is nothing to celebrate in Trump becoming an equal-opportunities champion for alleged torturers. Haspel's appointment does not mean parents will feel moved to tell their daughters that now even they could grow up to lead a pretty repugnant intelligence agency. The attempts by Republicans to dress up this appointment as a feminist breakthrough obviously didn't wash with liberals. But that does raise the question of why some on the left are so willing to play that game in other circumstances.
In the end, people in public life should be judged on their ideas and their record. And in Haspel's case, that might mean bringing her to justice.
Rudi Abdallah is a journalist based in London.
Picture by: Getty
To enquire about republishing spiked's content, a right to reply or to request a correction, please contact the managing editor, Viv Regan.