Asking too much of the Grenfell Inquiry
An inquiry can't provide political answers to this terrible tragedy.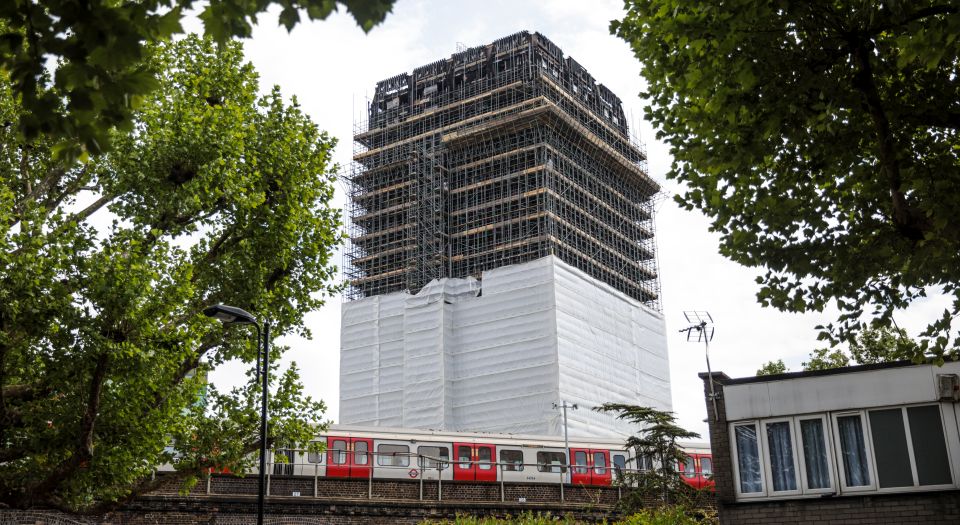 The public inquiry into the tragedy at Grenfell Tower is underway. A year on from that shameful, Dickensian disaster, in which 71 people lost their lives, a court is convening to consider what happened and why.
Early indications suggest the inquiry is going to be a very peculiar affair. The first two weeks will be given over to survivors to tell their stories of the deceased. The court has placed no limit on how long people can talk for. Some will apparently talk for hours. This reflects the importance the inquiry places on 'maintaining the confidence' of the Grenfell survivors.
But the former High Court judge leading the inquiry, Sir Martin Moore-Bick, has already expressed concerns that the demands of the survivors will not be met, due to the inquiry's limited scope. Last week's heated edition of Question Time from Kensington gave a flavour of the disappointment to come. Residents called the fire a 'murder'. They also argued that the Hackitt Review into building regulations and fire safety, which was published last week, did not go far enough because it failed to recommend an all-out ban on combustible cladding.
The emotional reaction of survivors and residents is, of course, completely understandable and legitimate. But this inquiry must not become the forum in which such anger is vented. A public inquiry ought to be a truth-finding exercise. The anger of those directly affected can tell us little about what to do next. An inquiry is only useful if the judge is able to explore the facts objectively. One which turns into a deeply politicised talking-shop could derail an important opportunity to establish what went wrong. Ultimately, this would do nothing for the survivors.
In fact, many of the political assumptions to have emerged in the wake of Grenfell have been shown to be false. One widely circulated theory was that the safety of poorer Grenfell residents was sacrificed, with combustible cladding used to create a more appealing skyline for Kensington's richer residents. It turned out that many rich people also lived in buildings covered in the same, combustible cladding.
The Hackitt Review made clear that the problems with Grenfell were symptomatic of wide-ranging problems in building regulation. A vast array of ill-defined laws have made it unclear who is responsible for potential issues in all areas of the building industry. These problems are certainly not unique to social housing – they are shared by many buildings across the country and they need to be resolved urgently.
When it comes to what the inquiry can achieve, we need to be upfront with Grenfell survivors. It cannot be about their experiences and suffering alone. It has to be about getting to the facts of the fire in order to prevent a repeat of the tragedy. Residents may not like the answers the inquiry produces. In fact, they seem destined to be disappointed. Moore-Bick is right to say that many important questions are beyond his inquiry's remit. We should let the inquiry do its job. Then it's up to us to demand political answers at the ballot box.
Luke Gittos is law editor at spiked and author of Why Rape Culture is a Dangerous Myth: From Steubenville to Ched Evans. (Buy this book from Amazon(UK).)
Picture by: Getty
To enquire about republishing spiked's content, a right to reply or to request a correction, please contact the managing editor, Viv Regan.