It takes more than a makeover to make a woman
Munroe Bergdorf is pushing a pretty sexist view of womanhood.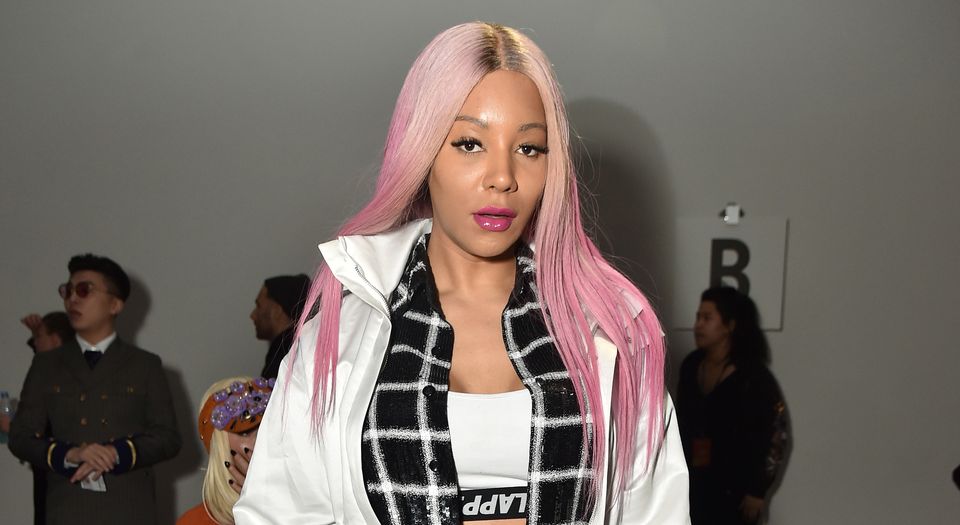 Channel 4 has made a series of programmes on the issue of gender. It has already aired a controversial debate called Genderquake. And this week viewers were treated to a documentary about Munroe Bergdorf, the transgender model. Channel 4 also plans to screen a prank-based show called Riot Girls in which four women go 'wo-manspreading', refuse to shave, and talk a lot about the pay gap. I can't wait.
Bergdorf's programme was called What Makes a Woman?. Anyone hoping for a serious discussion about today's battle between two warring identities – so-called trans-exclusionary radical feminists (TERFs) on one side and trans activists on the other – will have been sorely disappointed. Instead, this was just an hour of genius self-promotion by Bergdorf, with the cameras following her every move, in romantic close-ups and slow-motion filters, as she had facial surgery, hit the catwalk and swanned about in New York City.
The short answer Bergdorf seems to give to the question of what makes a woman is looks. The entire programme is about appearances – her surgery, her modelling debut, her hormone pills which give her a 'softer face, softer hair and breast tissue'. She talks about finally looking like 'my idea of a woman'.
It's difficult not to feel insulted by this. Bergdorf's idea that being a woman is all about the look smacks of the old sexist view that a woman's worth is tied up in her outward appearance. Bergdorf admits that she is conforming to 'a typical idea or aesthetic about what it means to look female or feminine'. 'We're all impacted by society and [by] what the media thinks makes a woman', she says, 'and I want to look like the best version of myself for me'. This is a pretty backward view of womanhood.
The only voices in this 'documentary' other than Bergdorf's come from two women who question the idea that trans women are women. The first is an older woman called Pauline, whom Bergdorf talked to in a pub following a focus group on gender. Pauline, in a very friendly and polite way, told Bergdorf she looked great but she wasn't sure Bergdorf was really a woman because of the question of biology. Bergdorf later said to camera that it was 'probably just age': Pauline didn't get it because she is too old and behind the times. For trans activists like Bergdorf, older women's voices have no place in a discussion about what it means to be a woman, it seems.
The second dissenting voice comes from Venice Allan, or Dr Rad Fem as she is known on Twitter. After attending a meeting of 'TERFs' in Bristol, at which Bergdorf tries to interrupt one of the speakers but refuses to stick around for the Q&A at the end, she goes to meet Allan in a London café in order to 'challenge her'. This is how the conversation goes:
Bergdorf: Your strand of feminism, to me, seems a bit like a last-ditch attempt on keeping things the way they are. And the reality is that society is moving forward. People are getting browner, people are getting queerer, people are getting more fluid with their identity. Feminism isn't inclusive at all.
Allan: Feminism is about women.
Bergdorf: Transgender women are women.
It is the most interesting bit in an otherwise infuriatingly anodyne programme. Because while Bergdorf intends to reveal the supposed nastiness of radical feminists like Allan, instead what we see is the real reason why the trans v TERF debate is so ugly – because this is really a clash of competing victim narratives. Bergdorf says trans women are oppressed more than 'cis women'; Allan fires back that women are oppressed by men and penises. They're just trying to out-victim each other. Neither seemed to have anything interesting to add to the discussion of what it means to be a woman.
Trans women are not women, for the simple reason that it takes more than a statement of intent to be a woman. Bergdorf says the vagina is 'just a body part'. But that makes you wonder why, then, she has spent so much time and energy transforming her body parts through surgery and medication if she puts so little store by anatomical make-up. Also, in a world in which many women are still prevented from exercising control over their own bodies, through restrictive abortion laws, vaginas aren't exactly irrelevant to a woman's experience. Just ask any woman who has pushed a human being out of hers.
It is disappointing that Channel 4 has made such a hash of a debate that is in dire need of some sense. Genderquake caught widespread criticism for allowing trans celebrity Caitlyn Jenner to dominate the discussion, leading to audience members shouting 'penis' and 'cock', more out of frustration than transphobia. If Bergdorf's narcissistic documentary achieves anything, it is to show how politics-lite the trans debate has become. It's all about identity, looks and feelings; there is nothing intelligent here.
Most women will have never asked themselves what it means to be a woman. And when asked the question by dogmatic trans activists on one side and patriarchy-obsessed feminists on the other, it seems no answer is satisfactory anyway. Trans people like Bergdorf should be free to do whatever they want with their lives. Most decent people will accommodate difference. But the truth is that it takes more than a makeover to give you an insight into what it means to be a woman.
To enquire about republishing spiked's content, a right to reply or to request a correction, please contact the managing editor, Viv Regan.