Stop playing politics with student suicides
Suicides on campus are shocking and tragic – and, thankfully, rare.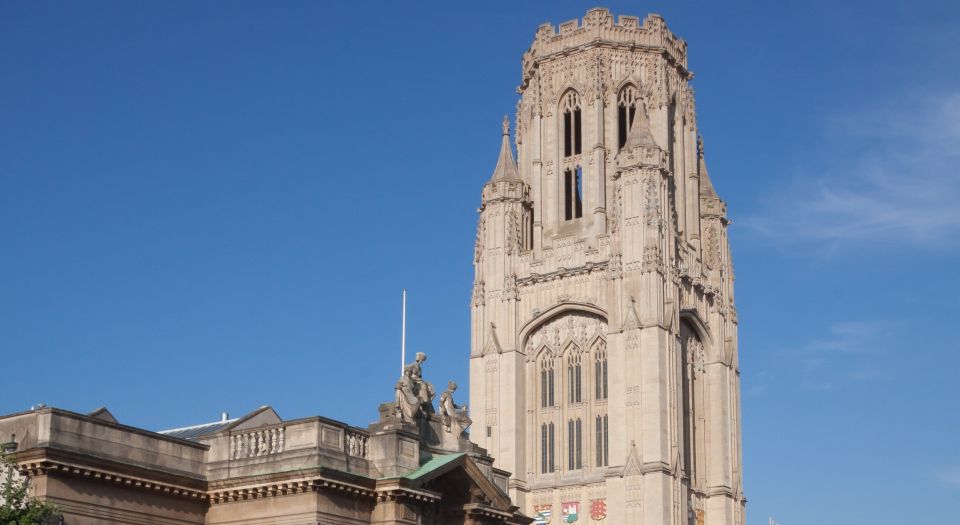 Three students from the University of Bristol have committed suicide in as many weeks. For anyone to take their own life is tragic. But that university students, on the cusp of adulthood, should choose to commit suicide is shocking. Not only is their death a personal loss to family and friends, but it also shatters society's expectation that the young should see the future as full of opportunity and potential.
The desperately sad news from Bristol comes on the back of headlines warning that the number of student suicides in the UK is at record levels and has, for the first time, overtaken that of the general population. The shock of young adults committing suicide demands explanations and solutions. But in this broader discussion, personal tragedies can be politicised and the use of statistics is open to abuse. That three young adults from one university have each taken their own lives is tragic — but thankfully there is simply no evidence of a spike in the number of student suicides.
The current focus on student suicides has readily attached itself to the existing assumption that students are vulnerable to mental-health problems. Going to university today is apparently more stressful than ever. And pressure on students is said to be exasperated by high levels of debt, poor employment prospects and a lack of institutional support. This catch-all discussion of a mental-health crisis does nothing to explain why any one person might commit suicide. Instead it encourages us to see an individual tragedy as part of a more general trend.
The more entrenched the assumption of a student mental-health crisis becomes, the more researchers expect to see an increase in cases of suicide – and the more their research confirms their own expectations. A study published last month pointed to an increase in the number of suicides among full-time students in England and Wales, from 75 in 2007 to 146 in 2016. This was widely reported as a rise of '56 per cent in 10 years'. These alarming figures are then seen as evidence of a campus mental-health crisis.
But these statistics do not tell the whole story. For a start, they take no account of the growth in the total number of students. In 2001 there were 108 reported incidents of suicide among students and by 2016 this had increased to 146. But in 2001 there were just under two million students whereas in 2016 there were 2.32million. So in 2016, there were 38 more student suicides than 15 years earlier – but out of an additional 330,000 students. The total number has increased, but the rate of student suicide has actually gone down. This reflects the national trend. In 2001, the suicide rate for 10- to 29-year-olds was 13 in 100,000. In 2016, it was down to 10.5 in 100,000.
By starting their measurements in 2007, the researchers suggest that, over the course of a decade, the suicide rate among students has nearly doubled. But there is little to suggest that 2007, in which 75 students took their own lives, was a typical year. In 2004, 112 students committed suicide, and in 2013, 100 died this way. Over a 15-year period, numbers have fluctuated between 100 and 146. When put into this broader context, 2007 stands out for having far fewer reported suicides than other years. But when researchers use this year as the starting point, the rate of increase appears far larger.
More recently, since 2014, there has been an increase in overall student suicides at a time when the overall number of students has remained relatively steady. The rate seems to be increasing and outpacing the non-student population. But the overall numbers are, thankfully, small – an increase from 130 to 146. It is difficult to read anything significant from such figures. One factor seems to be that more women have been taking their own lives during this time, while the number of male suicides has remained constant.
Today, almost half of all young adults go to university. If we isolate suicide in students, rather than suicide rates in the general population, it can appear as if going to university is, in itself, a causal factor in someone deciding to take their own life. Recent reports suggest that making the transition from home to university can be emotionally challenging for some young adults. This is no doubt true. But we need to keep a sense of perspective. Well over two million students go to university and do not attempt suicide. Most have a great time. We can never know why someone chooses to commit suicide. Sadly, some troubled young adults do reach this decision, whether they are at university or not.
Current practice around safeguarding students and mental-health provision is being reviewed at Bristol and many other universities. It is becoming accepted that everyone on campus – lecturers, administrators and support staff – has a role to play in identifying students with mental-health problems in order to prevent suicide. Every student suicide is a tragedy. But sadly, no matter how many measures are put in place, it may not be possible to prevent someone determined to take their own life from doing so. If anything, the more every student is treated as mentally vulnerable, the less time and money there is for those in real crisis.
Talking up the suicide statistics to argue for more mental-health provision on campus, for a change in assessment methods or for an end to tuition fees, exploits personal tragedies for political gain. Making suicide seem more common, more usual than it actually is, normalises something that is devastatingly serious and incredibly rare. This does no one any favours – least of all those young people who are genuinely in need of help.
Joanna Williams is associate editor at spiked. Her new book, Women vs Feminism: Why We All Need Liberating from the Gender Wars, is out now.
To enquire about republishing spiked's content, a right to reply or to request a correction, please contact the managing editor, Viv Regan.