Dementia: we need action, not awareness
The response to Barbara Windsor's diagnosis captured society's low horizons.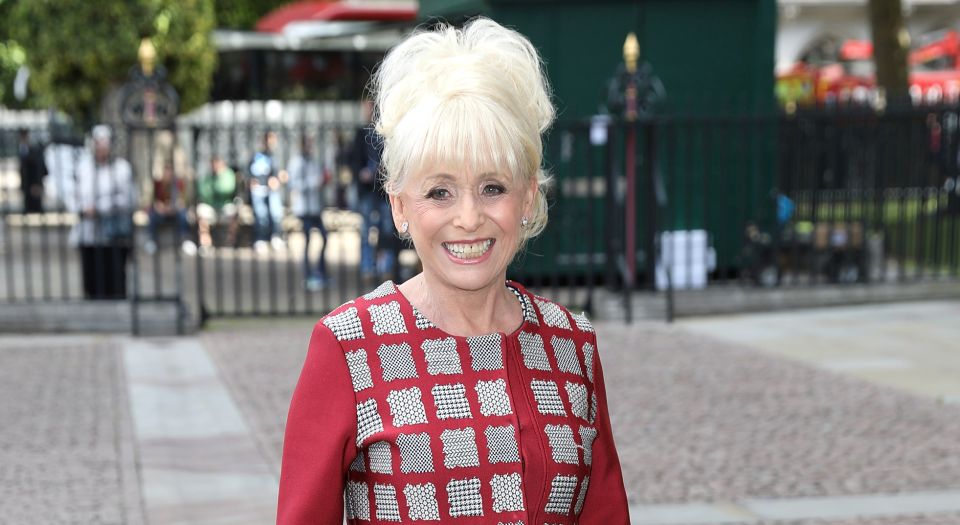 When Scott Mitchell, husband to Dame Barbara Windsor, told the Sun that the Carry On and EastEnders actress, 80, had dementia, it was sad news. But even sadder was how the media at once redirected discussion toward the merits of celebrities 'raising awareness' about the group of symptoms that dementia covers, and away from using medical innovation to beat the underlying problems.
The idea is that by raising awareness of dementia, people will come to recognise its symptoms earlier and so have a better chance of dealing with it. Yet early and dependable diagnosis of dementia remains years away, and is no substitute for innovatory medical preventions or cures. Worse: however much 'awareness' contributes to sympathy towards older people, failure to rid sufferers of dementia altogether will always return debate to how much they and senior citizens in general cost the NHS and social care. The preoccupation with the reputed costs to the nation of treating dementia occurs despite the fact that those who suffer from it, and their families, often already pay out large sums of money for care.
This insulting calculus of dementia's financial burden on us all doesn't just pander to widespread prejudice against the old. It also sidelines the role that pharmaceutical and other interventions against dementia could play, and how such cures deserve much more of society's resources.
Back in 2012, prime minister David Cameron promised to double, by 2025, the amount of state funds to research dementia. But while budgets have increased, business secretary Greg Clark has earmarked little more than £300million to deal with what the government calls its 'Ageing Society Grand Challenge' – and this is to cover not just research into dementia, but every aspect of ageing, with a special and suitably blurred emphasis not on fundamental scientific insights, but on 'new care technologies, different housing models, and innovative savings products for retirement'. True, Clark has made an extra £40million available for the £290million UK Dementia Research Institute (UK DRI); but that £40million will be used to help develop a new £250million building, sited at University College London. Now of course, good facilities and equipment for medical science are essential. But scientific breakthroughs to beat dementia will demand much more than this, and more, too, than the 400 scientists claimed by the UK DRI.
In 2017, a major American study of drugs for Alzheimer's Disease, the dominant form of dementia, noted that simply recruiting patients, by the thousand, to participate in clinical trials for such drugs is a lengthy, difficult and expensive process (there's a need, the authors noted, for 'electronic engagement of potential participants, creation of registries of candidate subjects, and providing transportation, neighbourhood vans, and insurance-based referral mechanisms'). Even in the US, only a modest pipeline exists of Alzheimer's drugs in development. Moreover, to get from a laboratory candidate drug to one ready for review by US regulators takes an average of 13 years, while clinical development and final approval take another 10.
Most research into Alzheimer's relies on animals, and on researching human brains after death. That's far from ideal. Worse: in the US in 2014/15, the number of Alzheimer's drugs in registered trials was just 135, compared with nearly 5,000 trials of drugs designed to combat cancer. Success rates are lower than one per cent. As for medical devices or stem cells being used to beat Alzheimer's, these have so far been given very little attention compared with drugs.
To cure dementia, there's a whole research mountain to climb, and it needs climbing fast. Instead, though, the authorities are preoccupied with telling people to look out for dementia in others, and to ward it off themselves through cheap-and-cheerful ways of changing their behaviour. Thus we learn from the Lancet that more childhood education, exercise and social engagement, less smoking, and the management of hearing loss, depression, diabetes and obesity 'might have the potential' to delay or prevent a third of dementia cases.
This is obfuscation. The fact is that no amount of lifestyle changes, or medical screening for dementia, will undo the condition. The official focus on patient behaviour is just hype designed to stigmatise people and distract from the need to get serious about medical research and development (R&D).
Nowadays, not a day goes by without the media proclaiming some kind of putative breakthrough in medical science. Yet there remains a huge gap between such advance in the labs and a cure being available from your local pharmacist. And in the case of dementia, even the basic laboratory work and subsequent trials are barely being done.
At the level of the EU, dementia has recently been held up as a major target for 'mission-oriented research'. But with the EU, research needn't mean research any more: dementia, we learn, 'can only be addressed by bringing together a wide range of actors, such as patients, doctors, social workers, families, designers, teachers, programmers, laboratory workers', who should collaborate across sectors, 'such as medical, tech, social, consumer goods, pharmaceutical, design, service sector, behavioural economics, etc'.
For such a grave and growing condition, this eclectic list is a recipe for confused inaction, not for an urgent programme of R&D.
James Woudhuysen is visiting professor of forecasting and innovation at London South Bank University. He is also editor of Big Potatoes: the London Manifesto for Innovation. Read his blog here.
To enquire about republishing spiked's content, a right to reply or to request a correction, please contact the managing editor, Viv Regan.