Eurovision is about camp, not politics
Political commentators' glib Eurovision takes are almost always wrong.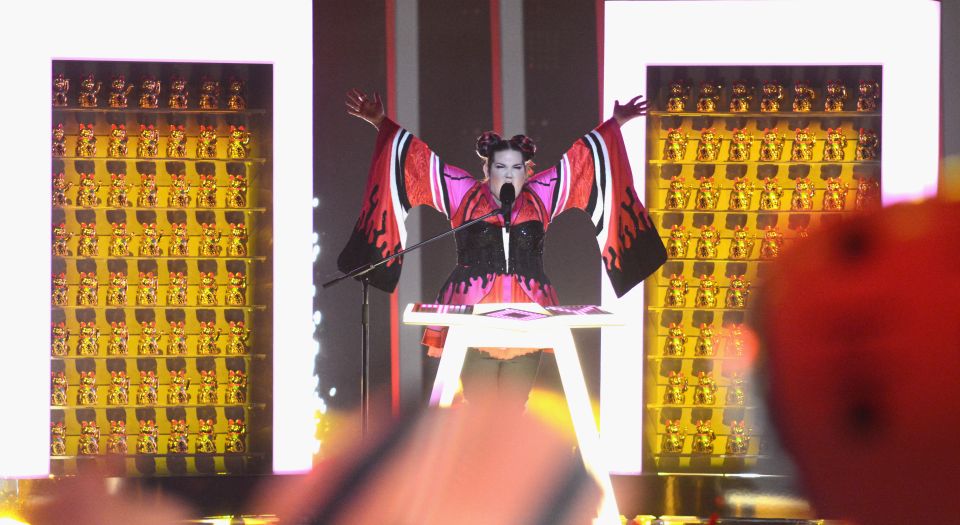 Even though the performances at this year's Eurovision Song Contest were the most enjoyably barmy they've been in years, many still insist on viewing this compendium of camp through a political lens. While Eurovision has thus far eschewed the blatant virtue-signalling of other entertainment events like the Oscars, commentators have taken to using its vague principles of 'unity' and 'diversity' as an excuse to comment on everything from Brexit to the Israel-Palestine conflict.
In the lead-up to this year's contest, held in Lisbon on Saturday night, many hoped for a bad result for SuRie, the UK's entry this year, to prove the devastating toll of Brexit. Instead of finishing near the bottom, as we usually do, commentators hoped we'd finish near the bottom… because of Brexit! The New Statesman came up with some Brexit-themed Eurovision drinking games. And the Press Association dragged Bucks Fizz out of obscurity so they could declare that Brexit had ruined our chances of winning. The Independent hypothesised that Brexit would affect the vote, comparing it to when Jemini notoriously earned 'nul points' for the UK back in 2003. It said Europe didn't vote for us then because it was the year the UK went to war with Iraq, as if it had nothing to do with the duo singing the entire song in the wrong key.
Many predicted last year, too, that Brexit would hurt our performance. But Lucie Jones, the first act to represent the UK following the referendum result, achieved the UK's best placing in six years. When you think of the breadth of the 43 countries who participate in Eurovision, it's rather absurd to think countries like Moldova or Bosnia and Herzegovina are going to care as much about Brexit as we do. Even so, when SuRie's performance on Saturday night was invaded by a nutter ranting about Nazis, many gladly read this as some sort of deserved punishment for Brexit. Verified tweeters like Ranj Singh and Hal Cruttenden claimed that the UK would have gotten some sympathy votes due to the stage invasion if it wasn't for Brexit.
The 'political' voting of Eurovision, in which countries supposedly support their close neighbours and allies, has always been overstated. Those blaming Russia's failure to qualify this year on its increasing notoriety on the world's stage should remember that Russia came 7th in 2014, after its annexation of Crimea. Even after the Sochi Winter Olympics were protested against due to Russia's approach to gay rights, it still placed second and third at Eurovision in the following two years, despite the contest's prominent LGBT audience.
In the end, this year's victory went to Israel's Netta, whose song, 'Toy', took 529 points with a bonkers performance featuring chicken dancing and a wall of waving cat figurines. But even this ludicrous spectacle wasn't spared the hot-take treatment, with some commentators playing up the fact that the song was supposedly inspired by the #MeToo movement. The Times of Israel called Netta 'the voice of #MeToo at Eurovision'. Meanwhile, others have hailed Netta's win as a blow to the Boycott, Divestment and Sanctions movement against Israeli performers, with Breitbart dubbing it a 'BDS fail'. And, inevitably, some have said the the waving cats and Netta's kimono were ghastly acts of 'cultural appropriation'.
If Eurovision really is about unity, about celebrating what we have in common, these desperate attempts to politicise it only cheapen the whole thing.
Christian Butler is a spiked columnist. Follow him on Twitter: @CPAButler.
To enquire about republishing spiked's content, a right to reply or to request a correction, please contact the managing editor, Viv Regan.