Education can set kids free
Genes and background do not determine children's future.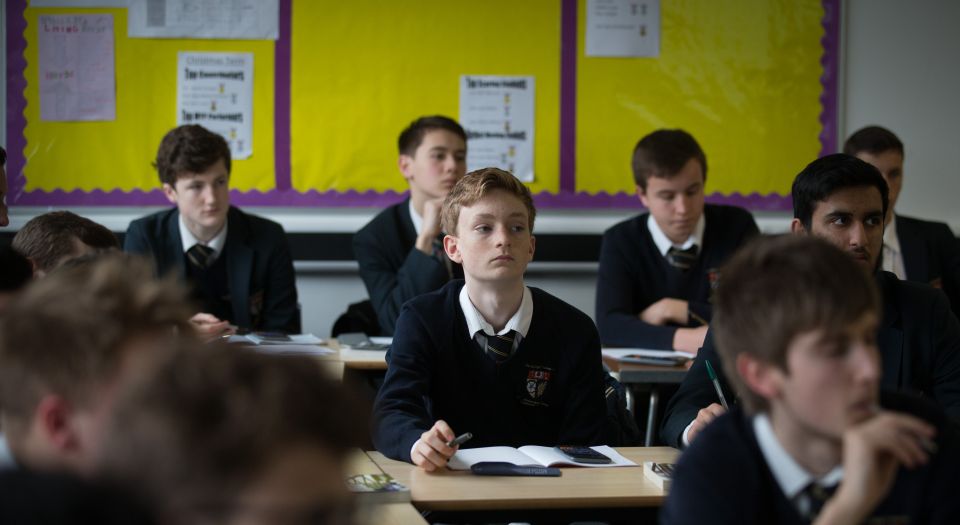 Reading is far more than just a basic skill: it opens up a world of knowledge and imagination. For this reason, teaching children how to read is a key goal of primary education, and the government's recent announcement of more money to support reading should be good news.
But this extra money won't be coming to schools. The government wants to close the so-called word gap that exists when children first start school, the difference between the vocabulary of 'disadvantaged' children and their more privileged peers. So, the schemes being funded will focus on parents – not teachers. They aim to 'build the confidence of parents to support their children in language and reading at an early stage'.
Damian Hinds, education secretary, claims the money will be used to give parents 'practical advice on activities like reading and learning the alphabet which are so important in making sure no child is left behind'. The idea that toddlers should be reciting the alphabet and beginning to read stands in stark contrast to recent orthodoxy that we should 'look to Finland', where the emphasis is on play and children don't begin formal lessons until they are seven. More importantly, Hinds assumes that some parents are incapable of getting their young children ready for starting school and need professional help.
This focus on parents diminishes the role of the teacher. Not that long ago, it was assumed that teaching reading was the school's job – and parents were warned not to get involved for fear of confusing children with different methods, or just putting them off by forcing them to read before they were ready. Now, the role of the teacher in a child's educational achievement is being downplayed and the influence of the home environment – the child's family background – is being emphasised.
Today, even when they leave school, a young person's academic success is more likely to be explained by background rather than teaching or their own effort. Increasingly, leading universities are awarding places to prospective students using 'contextual' admissions data, meaning exam results are considered in the 'context' of a person's postcode or the school they attended. The University of Edinburgh, for example, states: 'We recognise that not everyone has an equal opportunity to demonstrate their full academic potential from their school or college qualifications alone. For this reason, we aim to identify applicants who could benefit from additional consideration in the admissions process.' The Sutton Trust, an educational charity dedicated to improving social mobility, spells out what this means in practice: 'Contextual admissions, where the social background of a university applicant is taken into account in the application process, leading to a reduced grade offer or other forms of priority, is a crucial tool in the battle to widen access to higher education.'
Elsewhere, employers are altering their entrance requirements to make allowances for the disadvantaged backgrounds of some applicants. Top accountancy and law firms are now using a 'contextual recruitment system' to compare the economic and social circumstances of prospective employees. Former education secretary Justine Greening has argued that companies should offer jobs to former students of underperforming state schools over alumni from elite private schools like Eton.
But academic success cannot be so straightforwardly contextualised on the basis of geography. Postcode is not necessarily a marker of economic deprivation. Wealthy people may choose to live in a particular area for all kinds of reasons – perhaps even to save money for school fees. Long gone are the days when all children simply attended their nearest school – parental choice has been a feature of the educational landscape for decades. Most significantly, the use of contextual data assumes family income codified through housing is the chief determiner of a child's academic success, and that there is little a child, parent, teacher or school can do to overcome this. Parents might struggle financially, but that doesn't mean they lack ambition for their children – they want them to succeed at school and will often do all they can to encourage them.
Allowing applicants from deprived backgrounds to apply for jobs and degree places with lower exam results makes universities and businesses seem inclusive and fair. But it degrades the role of the school. The idea that schools can take children from disadvantaged backgrounds and, through inspiring teaching, hard work and high expectations, enable them to excel academically has been abandoned. Try as they might, it seems teachers can never be expected to overcome the disadvantages of a child's background.
The assumption that school has only a limited influence on a child's academic performance finds echo in the recent rehabilitation of the old argument that intelligence is hereditary. Free-school founder Toby Young argues: 'Secondary school exam results are between 50 and 60 per cent heritable… the general consensus is that schools alone account for less than 10 per cent of the variation in educational attainment.' Young was involved in a research study claiming schools account for less than one per cent of variation in academic performance. Professor Robert Plomin from King's College London explains, 'We're showing if you took kids and randomly assigned them to schools, it wouldn't make any difference.' He argues that, in the future, genetic testing of children to predict their academic potential 'will probably happen'. Yet despite the best efforts of scientists, no 'intelligence gene' has yet been identified.
This focus on intelligence rather than knowledge exposes a limited view of education. It suggests there is a fixed feature of an individual's personality that exists separately from what that person knows. In practice, mathematical intelligence cannot be readily separated from an ability to do maths; linguistic intelligence is not distinct from an ability to read and write. The better children are taught how to read, write and do maths, the more they will appear to be intelligent in these areas.
Today, the influence of school is talked down by those who think a child's academic success is primarily determined by their social background on the one hand or their genetic inheritance on the other. This paves the way for schools to become responsible for a host of social and political goals that have nothing to do with teaching particular subjects. In the past few weeks alone we've had the suggestion that schools should weigh children in order to tackle obesity and teach girls about how and when to get pregnant. Teachers are expected to socialise children at the same time as parents are being told to teach their children how to read. This blurring of the two distinct roles weakens the authority of both parents and teachers.
Diminishing the role of the school in education erodes the agency, effort and determination of parents, teachers and pupils. Teachers are told their efforts to impart knowledge or to instil love for a particular subject are futile. Working-class youngsters applying to university might be labelled 'very good, considering', but never simply 'very good'. Parents, meanwhile, are sent back to the classroom themselves for patronising lessons, delivered by government-approved experts, in how to communicate with their children. We need more faith in parents to raise their children as they see best, and more trust in teachers to be able to educate children irrespective of social disadvantages.
Joanna Williams is education editor at spiked. Her new book, Women vs Feminism: Why We All Need Liberating from the Gender Wars, is out now.
To enquire about republishing spiked's content, a right to reply or to request a correction, please contact the managing editor, Viv Regan.