Free bus travel for young adults is a terrible idea
Jeremy Corbyn's cult of youth is actually bad for young people.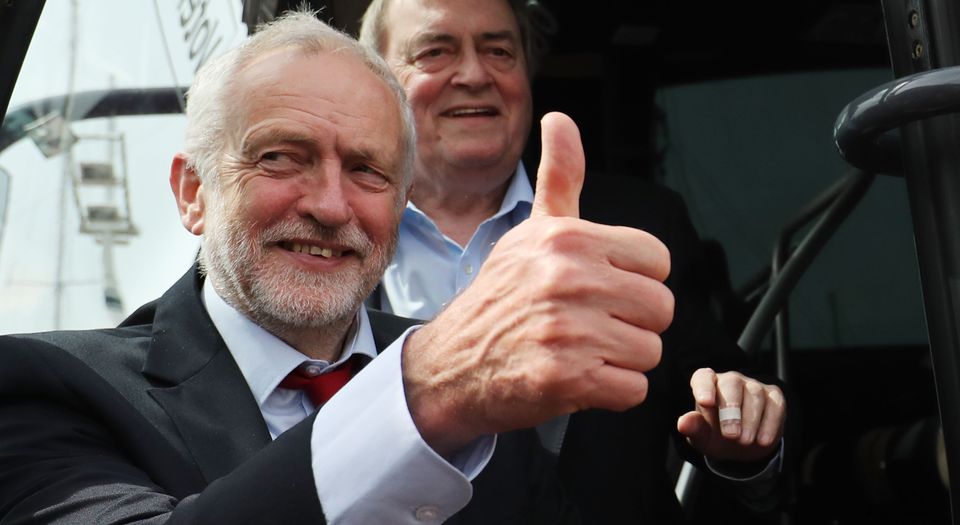 Jeremy Corbyn's determination to build a cult of youth around him grows stronger every day. His latest ruse, announced today, is to offer under-25s free bus travel. What is the point of this? Are young British adults having to walk miles or hike with strangers because they can't afford the couple of quid it costs to jump on a bus? Of course not. They manage public-transport costs the same way the rest of us do: by budgeting for them and grimacing every time they hand over a fairly large fare for a pretty substandard travel service. Hey ho, welcome to 21st-century Britain.
To most of us, or at least those of us who have never chanted 'Oh, Jeremy Corbyn!' or called Emily Thornberry 'kween', this free bus travel idea looks like yet another attempt by the Corbyn camp to bag, or buy, perhaps, the devotion of the younger sections of society. The Corbynistas have become obsessed with securing the youth vote. They constantly celebrate JC's ability to win the support of youngsters – and mock the Tories for their failure to do so – as if politics is all about the young. As if winning the backing of a 23-year-old is somehow better, more impressive, more worthy of self-congratulation, than winning the support of a 48-year-old is. This makes no sense to me. Older people have been round the block. They're more experienced, wiser, more sceptical, harder to buy off. I'm more impressed by politicians who can tempt a fiftysomething labourer with four kids to part with his beloved vote than I am by the politician who can make a meme that makes a 20-year-old political naif think: 'Fuck yeah, the Tories ARE evil.'
Corbyn's proposal is bad for two reasons: it's unfair and it's infantilising. It's unfair because why should a cash-strapped 24-year-old get special government help but not a hard-up 28-year-old? Say, a 28-year-old mum of three whose income just about covers her family's outgoings. She's too old to help? She's not in that magic, Glastonbury-attending, Twitter-living age group – and more importantly class group – that Corbyn wants to build his political fortunes on and so screw her? Indeed, if this hard-up mum owns a car – eco-sinner that she is – she will actually subsidise the free bus travel of those who are three or four years younger than her: Corbyn says his £1.4 billion idea will be funded by vehicle excise duty. Is there not something off-putting about the impeccably middle-class youth leaders of Momentum cheering the use of many poor people's money to allow them to hop for free on to the No32 to their pretend class-war meetings?
Worse, this proposal will further extend adolescence. It will tell young adults that they are really still teenagers in need of pocket money from on high. The ages 16 to 25 are an incredibly important part of an individual's life. It is the period during which we discover our autonomy, our moral resolve, our ability to live independently, no matter how hard it is – and it is often hard. Making this period of moral growth easier courtesy of government handouts is actually counterproductive. Whether it's free bus travel, housing benefits (Corbynistas want such benefits reinstated for the young), or constant expressions of sympathy and caring from the political class, the promotion of the idea that young adults are really just big children in need of official help discourages the daring and individual enterprise that are so necessary during these years of life. In the name of winning the young, some seem happy to stunt their moral and social development, to keep them young for longer and longer.
What kind of self-respecting 24-year-old wants either his parents or politicians to pay his bus fare? That would have mortified my generation. Pay your own bloody bus fare. It's part of being an adult. And being an adult is better than being a child.
Brendan O'Neill is editor of spiked. Follow him on Instagram: @burntoakboy
Picture by: Getty
To enquire about republishing spiked's content, a right to reply or to request a correction, please contact the managing editor, Viv Regan.