On Kevin Williamson and cowardice
Editing isn't censorship. But this sacking didn't come from nowhere.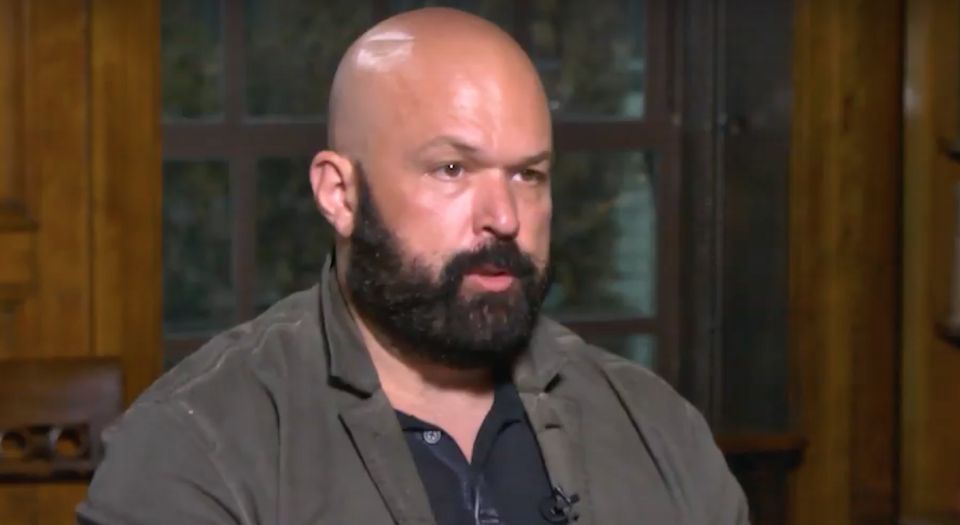 The sacking of writer Kevin Williamson by the Atlantic, just weeks after his controversial appointment, has sparked a debate within American journalism that from the outside might look a little self-indulgent.
Since the liberal-leaning political magazine, whose motto is 'Of no party or clique', hired the conservative bruiser from National Review, far more ink has been spilled on the rights and wrongs of his appointment, and now firing, than he ever managed to write for what would have been his new home.
On Sunday, the Atlantic published a 4,000-plus word dissent from another staffer who disagreed with editor-in-chief Jeffrey Goldberg's decision to drop Williamson – it was almost three times as long as the lone Atlantic column Williamson himself wrote before he was shown the door.
Goldberg knew hiring Williamson would be controversial. In a memo to staff he referenced a tweet in which Williamson had contemptibly suggested women who have abortions should be hung. (Williamson later said he's generally against capital punishment, and sympathetic observers claim he was just, momentarily, taking the logic of 'abortion = murder' to a grim conclusion.) Goldberg said he deserved a second chance.
It was only when Media Matters, a site devoted to 'correcting conservative misinformation', dug up a National Review podcast, in which Williamson appeared to reaffirm that tweet, that Goldberg decided to reconsider. Others have said that there was plenty of cause to never hire Williamson in the first place, not least because he also once described a nine-year-old black boy squaring off to him as a 'universal gesture of primate territorial challenge'.
There's a lot to unpack here, and putting aside the usual suspects currently dancing around a pyre in the town square, opinion is split even among firm free speechers. After all, editing isn't censorship, and the right to free speech doesn't mean a right to publish your ideas in an organ of your choosing.
The National Review's Jonah Goldberg argues that this case is different, as Williamson was punished for something he said elsewhere. Meanwhile, Cathy Young has rightly pointed out that a writer's rep still matters. Few editors would happily publish someone's travel journalism if elsewhere they flirt with Holocaust denial.
But there are times when nuance obscures the issue rather than clarifies it. The considered debate going on between conservatives, libertarians and (real) liberals, people who would usually fall on the same side whenever someone was sacked or shamed for something they'd said, risks missing the cultural forces at play.
Yes, editorial decisions are complex and a question of individual judgement. Another Atlantic editor might never have thought to take a chance on Williamson. But Goldberg did. He said he admires his writing, even if he disagrees with most of it, and thought he'd boost the Atlantic's intellectual diversity.
Goldberg just lost his bottle, reneging over what can best be described as a technicality, after the perma-outraged were unsurprisingly outraged. This is yet another case of the febrile intolerance of some readers and commentators colliding with institutional cowardice. It's naive to suggest otherwise.
Now, prizing intellectual diversity doesn't mean hiring anyone. A 'big tent' is still a tent. While other liberal US titles have been trying to crack open their own echo chambers with more conservative columnists, they all tend to hail from the more liberal end of the spectrum – and are all, including Williamson, anti-Trump.
But even the more palatable right-wing hires are being put through the wringer by readers. Bret Stephens, the Never Trump Republican who joined the New York Times a year ago, is pro-choice and anti-Second Amendment. And even he has had to withstand a lot of heat from those appalled that he is being paid to write on their turf.
The freedom to publish and be damned also entails the freedom to not publish and be damned. But both imply a strength of conviction that too many editors and publications now lack. The Williamson saga will only fuel an intellectual cowardice that is particularly criminal in these strange and interesting times we find ourselves in.
You don't have to like Kevin Williamson's ideas or his pugnacious style to know he stands out. At National Review, he made his name with reports from crisis-hit parts of the US into which few chin-stroking scribes would tread. (Even if he tends to respond to what he finds there with a strange mix of care and contempt.)
You can agree or disagree with his hiring, just as you can agree or disagree with his writing. But in a more tolerant climate this episode wouldn't have exploded into the scandal that it has. And a more courageous, principled media certainly wouldn't have let it.
Tom Slater is deputy editor at spiked. Follow him on Twitter: @Tom_Slater_
Picture by: YouTube
To enquire about republishing spiked's content, a right to reply or to request a correction, please contact the managing editor, Viv Regan.