Why centrists are holding out for a hero
The Third Way nostalgists crave a return to elite rule.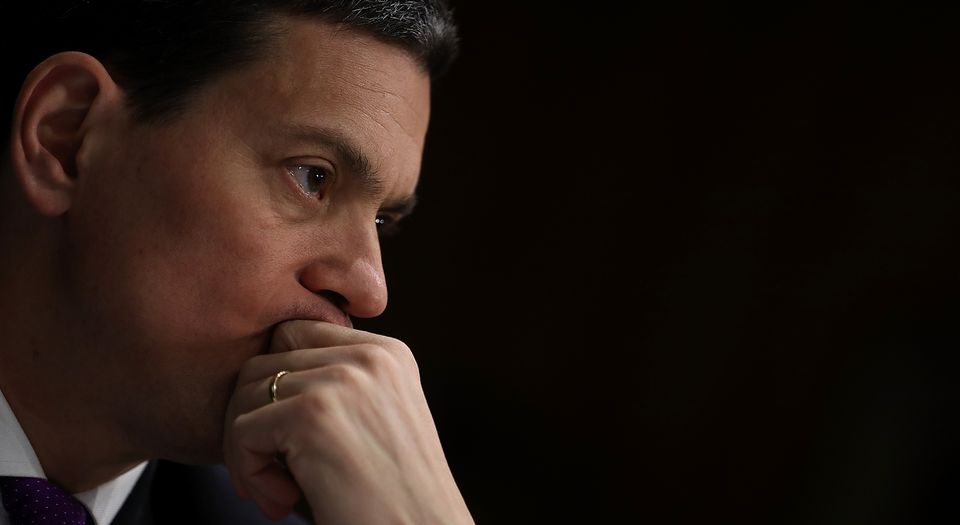 Centrists are holding out for a hero. Bruised by what they see as the Tories' capitulation to the Brexit vote, and dismayed by the Corbynista takeover of the Labour Party, Britain's centre-left and centre-right are looking for a leader or party, old or new, to bring politics back to normality – or rather, back to the 1990s.
For a while it was the Lib Dems. In October 2016, a single by-election win in Richmond was held up as proof that Brexit could be stopped, that the 'progressive', pro-EU centre could be revived, if only at the electoral margins. Then, at the snap General Election, the Lib Dems lost vote share, and that Richmond candidate, Sarah Olney, lost her seat.
More recently, Labour lord Andrew Adonis has set New Statesman subscribers' hearts racing with his unabashed calls for a second referendum, and for a new Attlee-ism that could tackle the 'causes of Brexit'. But after a brief moment in the sun, he's fast descending into a laughing stock, spending his days berating the BBC for 'pro-Brexit bias'.
Then there's the flurry of new internet-based political parties, set up by journalists and barristers after, it seems, they had had too much to drink one night, put down their tear-stained copy of Nick Clegg's new book, and fired up WordPress. But so far the likes of Renew, Spring, and the Radicals have, remarkably, failed to become household names.
Now, with Labour mired again in infighting and the Tories still formally shackled to a Brexit its leaders and metropolitan supporters didn't want, the Hampsteadites are getting desperate. Blairite and failed Labour leadership candidate David Miliband is hinting at a return, leading one giddy Times columnist to wonder if he might be the 'saviour' the centre needs.
Truth be told, if David Miliband is the answer, you're asking the wrong question. The no-marks, has-beens and disgraced warmongers trotted out as potential saviours of centrism have revealed how delusional many centrists are. How could this rogues gallery ever cut through to a Brexity electorate sick of politics as usual?
But perhaps that, again, is the wrong question. To understand the centrist fury filling the column inches you have to remember that these people don't really care about what the electorate wants. After all, they not only hate the Brexit vote, the biggest mandate in our history; they are plotting in plain sight to thwart it.
We need to get our heads around what these people mean when they say 'centrism'. It sounds inoffensive, sensible, 'between extremes', as Clegg has put it. Centrists fancy themselves as progressives, only progressives who are unbound by utopian thinking or the dead hand of ideology. But in truth, 'centrism' as it is used today means something far darker, and reactionary.
What the strange elite Remainer attempt to rehabilitate Blair post-Brexit reflected was a desire to return to the Third Way, the 'what works' politics developed in the 1990s by Blair's 'favourite intellectual', Anthony Giddens, and used to give intellectual ballast to the New Labour project, then derided as an exercise in unprincipled electoralism.
On the surface, the Third Way was an embrace of change, of globalisation, but in truth it entailed a dilution of representative politics and the nation state. 'Sovereignty is no longer an all-or-nothing matter', wrote Giddens, stressing the importance of 'transnational systems of governance' that were fit for the modern world – which in practice meant insulated from voters.
This is what the so-called centrists are really clamouring for: a return to a fairly narrow period of political history in which elite rule temporarily acquired the moral high ground; in which technocracy was given a liberal, with-it gloss, and the promise of meagre reformism became the justification for the liberation of politics from electorates.
Third Way centrists have long posed as non-tribal, non-ideological. And indeed, as Peter Burnham has put it, the Third Way practiced the 'politics of depoliticisation', in which British governments outsourced policymaking to 'independent' experts, bound themselves by international treaties, and invested more and more power in the unaccountable EU.
But if there was a politics driving the Third Way, it was the idea that meaningful democratic contest is unstable, outdated and dangerous. Centrist types have long claimed the old political divide is knackered. But in moving past one dead divide – left vs right, working class vs ruling class – they rehabilitated a more ancient one: the elite vs the people.
The Brexit vote was a moment in which the people fought back, though they are yet to find a more durable, positive electoral vehicle for their frustrations. While the snap election saw a rise in support for the two main parties, the National Centre for Social Research finds that more than 56 per cent of voters do not feel the parties reflect their views.
But as the populist uprisings across Europe show, the masses are finding new ways of asserting themselves. The reason so-called centrists are feeling disenfranchised is because the people are becoming more enfranchised. And this is why their language is so pre-modern, why they talk about 'saviours', why they depict Emmanuel Macron as a literal messiah and dream of a British equivalent.
What these pleb-fearing 'centrists' really want is a king.
Tom Slater is deputy editor at spiked. Follow him on Twitter: @Tom_Slater_
Picture by: Getty
To enquire about republishing spiked's content, a right to reply or to request a correction, please contact the managing editor, Viv Regan.