More women should revolt against saviour feminism
Hail the restaurant workers standing up to celeb do-gooders.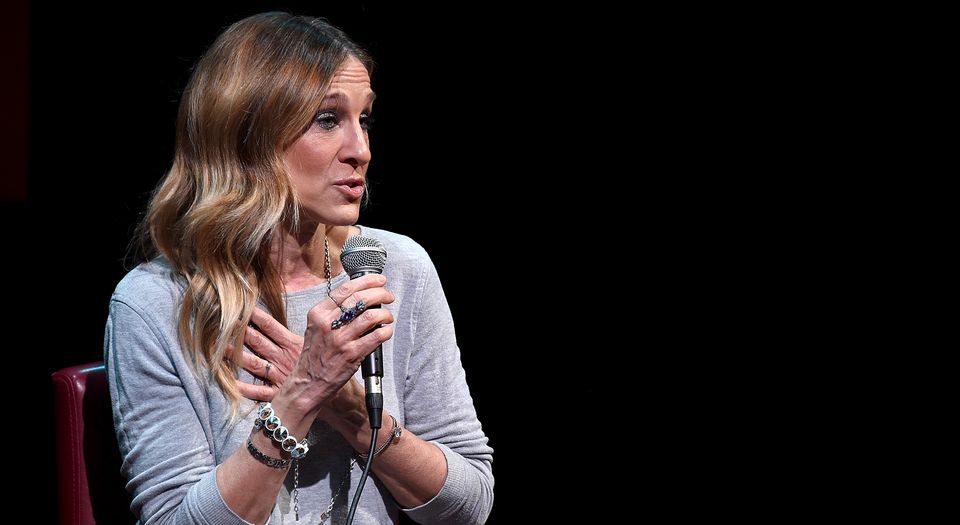 Feminism is now a rich woman's game, in which celebrities, commentators and politicians wax lyrical about the patriarchy to the sound of applause from Twitter and call it progress. Meanwhile, the rest of us are supposed to be grateful for the fact that these high-profile women are using their platforms to fight for our freedom.
It was in this worthy spirit that Sarah Jessica Parker, Jane Fonda, Natalie Portman and 13 other actresses wrote a letter to the governor of New York, Andrew Cuomo, calling on him to raise the wages of waitresses who, they claim, earn under minimum wage. The letter argues that 'relying on tips creates a more permissive work environment where customers feel entitled to abuse women in exchange for "service"'. The celebs note that 'until we got our big breaks' they were waitresses, too, and promise to 'make a lot of productive noise around this!'.
Given the letter's deeply patronising tone, it was satisfying to see a bunch of waitresses write a second letter, effectively telling this gaggle of A-list celebrities to take a hike. The organisation Restaurant Workers of America wrote: 'To the celebrity women who recently criticised the full-service restaurant industry, from over 500 women and men who work in it: Thank you for your concern. But we don't need your help, and we're not asking to be saved.'
'You've been misled that we earn less than minimum wage, and that we're somehow helpless victims of sexual harassment', it continued. 'We respect your profession, and now it's time for you to respect ours.'
This isn't the only stand working-class women have taken recently against the snobbery of contemporary feminism. Earlier this year in the UK, feminists celebrated Darts UK and Formula 1's decision to axe grid girls and walk-on girls, arguing such modelling roles were sexist. But the women actually doing these jobs felt differently. Two darts walk-on girls, Daniella Allfree and Charlotte Wood, told ITV's This Morning that they loved their jobs and were upset that they had been axed in the name of feminism. Sally Howard, a feminist journalist sat on the sofa with them, told them that their 'decorative role' was demeaning to women at home. Nice. Online, many women kicked up a fuss about the feminists who cheered as grid and darts girls got sacked.
Under the guise of having working women's interests at heart, celebrities and media feminists are insulting our intelligence and undermining our political power. They are claiming that they know best. The waitresses' letter is a welcome reminder that, in fact, modern feminism is out of touch with most women's lived experiences. More than that, feminists' prudish attitude to how women should behave is reifying the idea of the 'right kind of woman' – that is, the kind who doesn't wink at the table of bankers to get a bigger tip.
With all the media fuss around feminist issues, it's important to remember that most women refuse to identify as feminists. The Fawcett Society recently revealed that only nine per cent of women in the UK call themselves feminists. It explained away this stat by claiming that 'we are a nation of hidden feminists'. 'The simple truth is if you want a more equal society for women and men, then you are in fact a feminist', the Fawcett Society concluded. Translation: even women who say they aren't feminists actually are — they just don't realise it. Our feminist betters know our minds better than we do.
It's time for ordinary women to take a stand against those who claim to speak in our name. Contemporary feminists portray women as victims, when in fact most of us feel more empowered than ever. As the Restaurant Workers of America proved this past week, women aren't charity cases. We don't need Sarah Jessica Parker to save us. The message working-class women are sending to feminists is clear: back off.
Ella Whelan is a spiked columnist. Her new book, What Women Want: Fun, Freedom and an End to Feminism, is published by Connor Court. Buy it on Amazon UK and Amazon US.
To enquire about republishing spiked's content, a right to reply or to request a correction, please contact the managing editor, Viv Regan.