Alison Saunders: when law becomes a crusade
Under Saunders' reign, the CPS became far too political.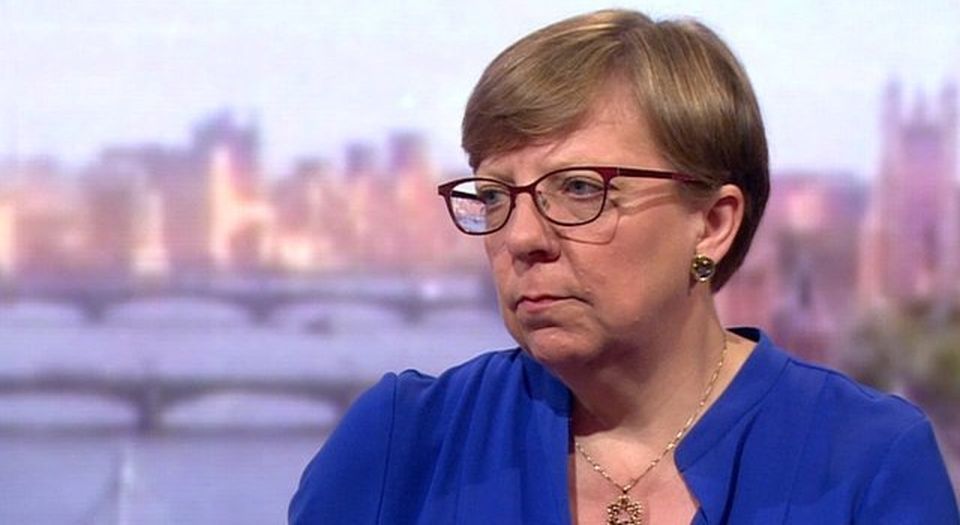 Alison Saunders is stepping down as Director of Public Prosecutions (DPP), the most senior leadership position in the Crown Prosecution Service. The CPS oversees almost all of the prosecuting in the English and Welsh justice systems, and the DPP holds overall responsibility for policymaking, and for deciding whether to proceed with certain high-profile cases.
Her removal has been welcomed by lawyers and campaigners. The radio broadcaster Paul Gambaccini, who was kept on bail for 12 months before being informed he would not be prosecuted in relation to unsubstantiated allegations of historical sexual abuse, called Saunders a 'zealot' who had presided over significant injustice. Allison Pearson, writing in the Telegraph, called hers a 'cruel reign' which had 'ruined lives'.
There is much truth to this. Saunders came under heavy criticism last year following revelations of widespread failures by prosecuting lawyers to disclose significant evidence in criminal trials, particularly in cases of alleged rape. She was also blamed following the collapse of 12 prosecutions against journalists over the phone-hacking scandal. She was the only DPP to be successfully challenged by a 'victim's right of review': her decision not to prosecute Greville Janner, a former politician, now deceased, over sexual-abuse allegations was reversed by a leading QC.
Of course it would be wrong to blame Saunders for all of the decisions taken by her lawyers. The prosecution of 12 journalists on flimsy evidence was an appalling affront to a free press, but it did not take place in a vacuum. Nor can we blame Saunders for the steady erosion of the presumption of innocence that has marred the English criminal-justice system for years. It is also worth noting that in relation to some offences, including rape and other sexual crimes, the performance of the CPS actually improved. Under Saunders' reign, the conviction rate for rape reached an all-time high.
But Saunders was hoist with her own petard. By publicly committing herself to combatting particular problems, such as violence against women or hate speech, she is understandably remembered as someone who used the law as a crusading tool, rather than an instrument of justice.
Saunders' strange and sometimes worrying reign as DPP was informed by today's focus on victim-centred justice. The New Labour government was responsible for many key pieces of victim-centred criminal legislation, including the 2003 Criminal Justice Act, which reversed the rule against double jeopardy: something Saunders later used to prosecute the killers of Stephen Lawrence. That Act also introduced various measures designed to make giving evidence in criminal trials easier for complainants. Saunders was responsible for many victim-focused reforms, too, including her bizarre policy of defining hate crime as 'any crime experienced by the complainant as motivated by hate'. It was this focus on victim-centred justice that set the stage for many of Saunders' peculiar decisions.
Saunders also followed in the footsteps of her predecessor, Keir Starmer, by seeing it as her role to atone for the CPS's historical mistakes. By talking publicly about the need to drive up prosecutions for particular offences, she presented the CPS as an organisation willing to proceed with prosecutions in order to make amends for the past. This, too, contributed to a feeling that her role was administered with less than absolute objectivity; with rather too much political intent.
The next holder of the office of DPP needs to recognise that the CPS's role is not to pursue convictions at any cost. It is to ensure fair trials. This involves balancing the interests of victims with those of defendants. It is only through understanding that justice demands impartiality that a DPP can restore some sanity to the English justice system and perhaps avoid some of the high-profile failings Saunders will ultimately be remembered for.
Luke Gittos is law editor at spiked and author of Why Rape Culture is a Dangerous Myth: From Steubenville to Ched Evans. (Buy this book from Amazon(UK).)
To enquire about republishing spiked's content, a right to reply or to request a correction, please contact the managing editor, Viv Regan.