The trans-gressions of Ricky Gervais
Humanity's Caitlyn Jenner jokes are the least of this sub-par show's problems.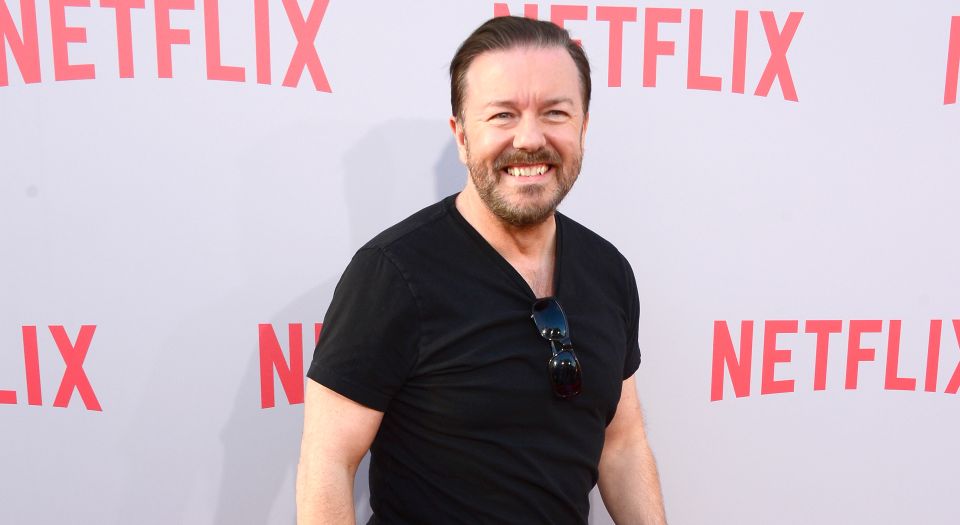 After seven years away from stand-up comedy, Ricky Gervais has returned with a new Netflix special bafflingly entitled Humanity. And, like Dave Chappelle following his recent Netflix specials, Gervais is being accused of bigotry, in this case because of jokes about Caitlyn Jenner. One reviewer called it a 'transphobic special'. The New York Times concluded that 'The world is evolving and Ricky Gervais isn't'.
The NYT even went so far as to claim, absurdly, that Gervais was adversely affecting the treatment of trans people in homeless shelters, by encouraging homeless women to feel uncomfortable around trans people: '[Gervais] makes it harder for trans people to find a safe place to sleep.'
The odd thing about the NYT piece is that it doesn't make the obvious criticism of a stand-up comedian — namely, that he or she is not funny. Rather, it says jokes about trans people aren't edgy, as if anyone in 2018 thinks Gervais still ought to be at the cutting edge of comedy. Indeed, for the past decade or so, Gervais's comedy has been entirely defined by a dual obsession with stereotypes and his own celebrity.
Thankfully, his stand-up lacks the strained sentimentality that has poisoned his later TV work such as Derek. Which is just as well, given that after the dismal ratings of Derek and the box-office flop of David Brent: Life on the Road, what is left of his fanbase is motivated by nostalgia for the glory days of The Office and the cruel Gervais of his stand-up routines.
The only marked difference between Humanity and his older stand-up material is his repeated references to his love of freedom of speech and his battles against censorship. This gives the show a veneer of contemporary cultural relevance it would otherwise lack. Ironically, Gervais's critics, attacking his putative transphobia, lend credence to the idea that Gervais is still addressing the Zeitgeist, that his comedy somehow belongs in this era of Trump and Brexit. Gervais was never a political comedian, yet the discussion of his sub-par Netflix special is focused on him as if that is what he has become.
For all he touts liberal principles, Gervais's comedy is still underpinned by a disdain for the common man, a disdain he displays by making fun of random tweets he has received. At one point, he even describes the Brexit referendum as politicians passing the buck and supporting the 'ridiculous' idea of asking the opinion of the average person. 'Do you know how stupid the average person is?', he asks, to wild applause. To Gervais, freedom of speech is supreme but democracy is overrated.
It is notable that Gervais's critics ignore his jokes about kicking dead babies across a room or letting an African orphan die because he or she doesn't look like him. They have reserved their outrage instead for the more 'dangerous' issue of trans people. Ironically, the social-media outrage over Gervais often involves quoting his 'offensive' trans jokes. And if these jokes are so inherently upsetting, that will surely cause upset to any 'vulnerable' person who happens to read them. The vast number of trans people who would never bother to watch a Ricky Gervais special are presumably being triggered by the very people so virtuously defending their rights.
Besides, Gervais first picked on Jenner at the Golden Globes because she was a celebrity, not because she was trans. The NYT angle that this trans multimillionaire is less privileged than cisgender homeless women is obscene. Viewing the world through such PC power structures can easily ignore those who are vulnerable to things more dangerous than a joke. And it gives Gervais's comedy far more credit than it deserves.
Christian Butler is a spiked columnist. Follow him on Twitter: @CPAButler.
To enquire about republishing spiked's content, a right to reply or to request a correction, please contact the managing editor, Viv Regan.