The misplaced panic about London's murder rate
Youth violence is both less and more serious than is being reported.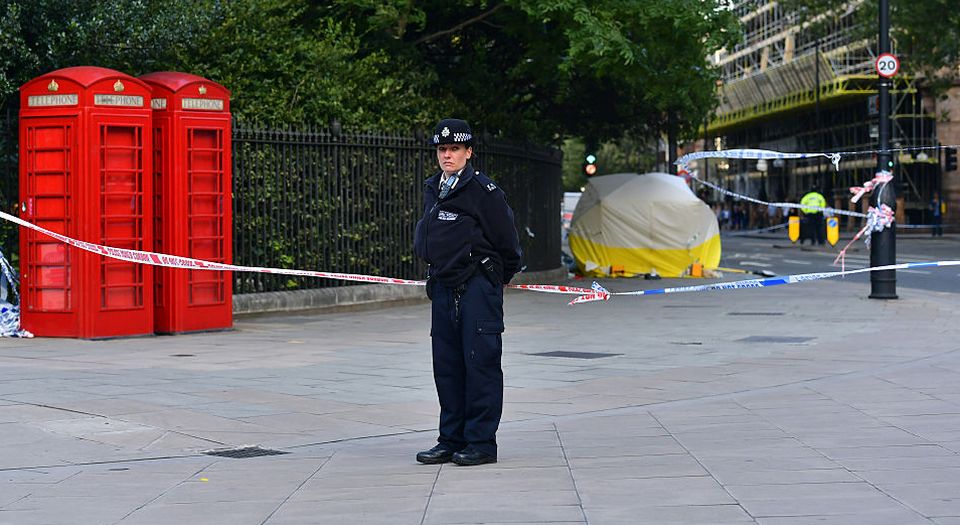 'London murder rate overtakes New York for first time ever after spate of fatal stabbings and shootings', declared the Evening Standard. It was a view monotonously echoed throughout the British media, with the BBC even adding the cheerless voice of Leroy Logan, an ex-Met police chief superintendent, who said it was proof that 'London's violent traits have become a virus'. No perspective was offered. No context.
And yet perspective and context are exactly what we need. Indeed, the striking story here is not London's, but New York City's. Yes, it is true that 46 people have been murdered (including 31 fatal stabbings) in London since the start of the year, a murder rate that, over the past two months, really has exceeded that of NYC's for the first time ever. But this is as much a story of NYC's success at reducing the number of murders as it is of London's failure to do likewise. In fact, in 2017, NYC recorded its lowest number of homicides (just under 300) since the Second World War. As recently as the 1990s, NYC was recording on average over 2,000 murders a year, so this is a decline of nearly 90 per cent. So it is not so much a case of London's murder rate catching up with NYC's, but of NYC's rapidly catching up with London's.
Even in UK terms, reports of a murder 'epidemic' seem a little overcooked. According to the UN, the murder rate in the UK has been continuing to fall, as it has throughout the world over the past couple of decades. So in 2000, there were 1,002 recorded murders in the UK, which makes for a murder rate of 1.7 (per 100,000 people). By 2011, this had plummeted to 653, a murder rate of 1.0. Just for comparison, in the US in 2000, there were 15,586 recorded murders, which is a murder rate of 5.5. By 2012, this had fallen to 14,827, which makes for a murder rate of 4.7. (Recent estimates suggest that in 2016 there was a slight rise in the global homicide rate, but that seems to be due to the particular circumstances of Syria, El Salvador, Venezuela, Honduras and Afghanistan.)
And what of London? Since 1990, the murder rate has oscillated between a high of 2.7 (204 murders) in 2003 and a low of 1.1 (83 murders) in 2014, with a general downward trajectory since the mid-1990s. While this is hardly cause for celebration, there is certainly little to suggest that 'London's violent traits have become a virus'. No, London remains, by global standards, an incredibly safe city, and by historical standards an unprecedentedly safe city.
Where there has been a relatively marked recent rise is in the murder rate among young Londoners, all largely from minority-ethnic backgrounds. In 2017, 35 under-25s were murdered, an 84 per cent rise on 2016. And this year, that figure looks set to rise again, taking it up to the levels of the mid- to late 2000s. Youth homicide is still statistically incredibly rare, even with the recent increases, but it is undoubtedly this that has been generating the headlines, drawing on the associated fears of youth gangs, kitchen knives or worse tucked into their waistbands, fighting nihilistically over perceived slights and postcode infringements.
Because for all that the statistics tell us we're more secure than ever before, our experience speaks of an unprecedented insecurity. It feels worse. It seems like there is something wrong, that within a certain youthful social strata something is disturbingly amiss. There are two related social elements informing this experience. On the one side, there has been a profound withering of authority, of moral conviction, among adults, who consequently see young people, Nike uniforms on, hoods up, not as teens to be engaged with but as threats to be avoided. And little wonder. Engagement in the absence of an almost unconscious sense of one's authority, even the sense that it would be possible to tell a group of 14-year-olds to stop being obnoxious in a local McDonald's, becomes difficult, fraught, and, if undertaken, an act of low-level heroism.
Instead, so-called anti-social behaviour is passively, resentfully tolerated before, safely after the fact, it is surreptitiously reported to a state agency: police, council or otherwise. And this palpable, informal disempowering of adults in turn empowers the youthfully delinquent, a dynamic writ large in the sinister carnivalesque of the London riots seven years ago, which were less an eruption of youthful rebellion than a spontaneous retreat of fearful adults.
And on the other side there are the pockets of youth, whose failure to identify – and that particular verb is important here – with the mores of adult, mainstream society, with the future it promises, has generated these almost counter-mainstream identities we none-too-helpfully call gangs. None-too helpfully because, as the academic literature attests, few can agree what exactly a gang is. Nevertheless, in these youthful associations, young, mainly minority-ethnic males do find, or at least want to find, what mainstream adult society seemingly refuses them: status, meaning and belonging, even if only to a postcode. In short, a sense of oneself as part of something, a sense of common purpose. And, in conflict with other youths, that sense of oneself, that sense of group purpose, is repeatedly, parodically and sometimes tragically affirmed. In all of this, one can see a dark echo of middle-class identity politics (itself a species of estrangement from the mainstream): from the obsession with searching out offence, or 'disses', to the omnipresent demand for respect.
The fear and rather more limited reality of youth violent crime is generated by the relationship between an adult society that has lost faith in itself and an admittedly very small, youthful subsection that finds adult society boring and pointless. They sense, mainly from the bottom looking up, that the life it promises, the employment it might offer, lacks meaning, not to mention sufficient remuneration. They feel that their identity, their sense of themselves, is better off found elsewhere. To the extent that there is a problem with youth violent crime, its source is as much social and cultural as it is economic. It derives its nihilistic, knife-carrying force from a society that is failing to convince some young people that it is a society worth being socialised into.
Too often, this cultural dimension is ignored, or displaced in talk about the need for male role models or community cohesion. More troubling still is the opportunism of the response to this momentary spike in young people's murders. Some see it as an opportunity to make a party-political, anti-Tory point about state-funding cuts, conveniently ignoring the fact that the last spike and panic about youth gangs and knife crime came in 2008, when New Labour was in power, and austerity was just a twinkle in George Osborne's eye. Meanwhile, those with a more authoritarian bent see the story as an opportunity to call for more investment in the police, and an expansion of their stop-and-search powers.
So there is both an overeagerness to hype the problem of London's murder rate, exacerbating and playing upon many people's understandable fears about their children's safety, combined with an unwillingness to face up to the cultural crisis that underpins it. It is a situation that is helping neither estranged young people nor fearful adults.
Tim Black is a columnist at spiked.
To enquire about republishing spiked's content, a right to reply or to request a correction, please contact the managing editor, Viv Regan.