The grim racialism of 'light-skinned privilege'
Obsessing over skin tone is the opposite of progressive.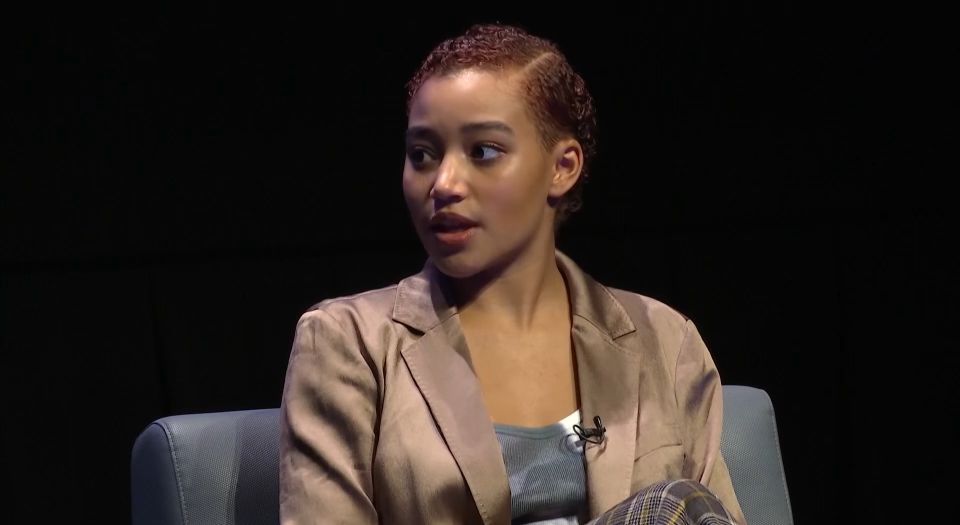 Identity politics is becoming more depraved by the day. Now it seems even light-skinned black people must atone for their privilege. Amandla Stenberg, a 19-year-old black actress, recently revealed that she stopped pursuing a role in the recent Black Panther film because she felt it deserved a more 'dark-skinned' cast.
She told CBC Arts that 'there are spaces that I should not take up, and when I do take up a space, it's because I've thought really, really critically about it and I've consulted people I really trust and it feels right'. So, given the privilege endowed by her light skin tone, stepping aside was the only 'woke' thing to do.
This story comes after the actress Zoe Saldana caught a lot of flak in 2016 for taking on the role of Nina Simone in a biopic. Apparently, she wasn't 'black enough', and her refusal to apologise and acknowledge she was taking the space of a supposedly underprivileged 'dark-skinned' black actress enraged the Twittersphere.
This is all incredibly grim, and an affront to anti-racism. In the past, racists argued that our biology – our skin colour, facial features and blood – divided us, and this was used as a pretext for discrimination. What's more, within black communities it was thought that the lighter your skin tone, the better chance you had of surviving or succeeding within an extremely racist society.
Today, black and anti-racist activists are resurrecting those biological boundaries. Those who promote the notion of 'white privilege' have created a new kind of racial hierarchy. Only, today, dark-skinned black people are seen as the most deserving of pity, and in need of support and resources. This serves to make skin tone more rigid and meaningful than it need be.
What's more, the obsession with 'white privilege' destroys any possibility for solidarity, even within black communities. Anti-racism is apparently no longer a fight to transcend racial divisions, to demand equal rights and equal treatment regardless of ethnicity or race. Instead, it is a fight to decide who is the most oppressed and thus most in need of help and resources.
It also blinds us to class. Apparently, the fact that somewhere a light-skinned black man is cleaning the toilets of a dark-skinned black businessman does not matter in the world of identity politics, so obsessed is it with 'white privilege'. His lighter skin tone makes him more privileged, plain and simple.
This is not what building a world in which people are judged by the content of their character, rather than the colour of their skin, looks like. This obsession with white privilege, and even light-skinned privilege, is leading us backwards. Let's reject it.
Christine Louis-Dit-Sully is a writer and researcher.
Picture by: YouTube
To enquire about republishing spiked's content, a right to reply or to request a correction, please contact the managing editor, Viv Regan.