The myth of Cambridge Analytica's power
Cultural values are too deeply held to be changed by online messaging.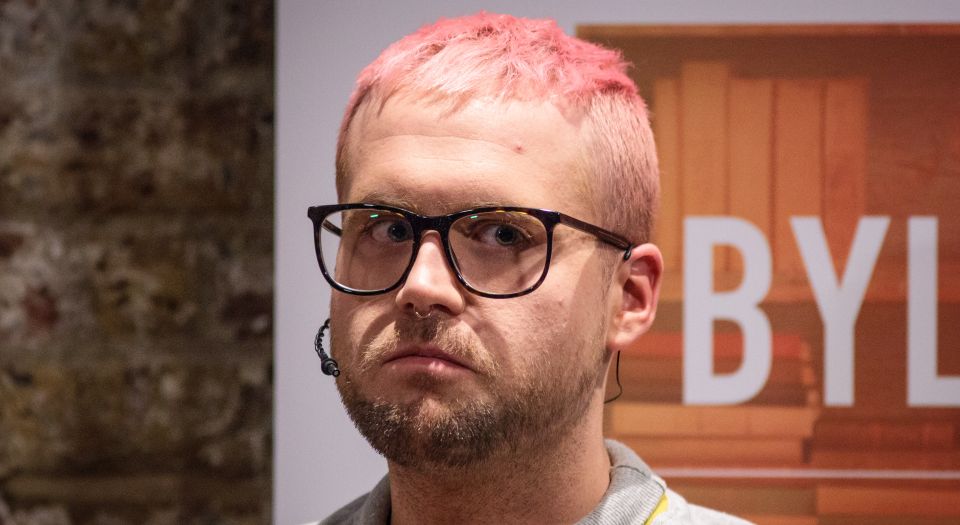 Judging by the extravagant claims made about the power of data company Cambridge Analytica, it would seem it is on the verge of achieving world domination. After all, it has already driven Trump into power, and paved the way for Brexit. That, at least, is the story now being peddled in political- and media-class circles.
Yet there is no evidence to indicate that Cambridge Analytica has actually made a material difference to the outcome of elections, or even influenced political debate more generally. In fact, the most interesting feature of the Cambridge Analytica story is what it says about the conduct of political affairs in the 21st century. It appears that political advisers and strategists across the political spectrum now endow the subliminal and indirect effects of social-media messaging with far greater power than clearly stated and forcefully advanced arguments. This is testament less to the force and influence of Big Data than to the failure of the political imagination.
Apparently, what matters in this war of information is not eloquent and charismatic political leaders but digital-savvy geeks who can create software that supposedly steals elections. In this fantasy world, a technologically gifted geek, like the Cambridge Analytica 'whistleblower' Christopher Wylie, is seen as having quasi-mystical powers. He or she promises to unlock the door to political domination.
Wylie, one of the founders of Cambridge Analytica, and the inventor of its mega-weapon for waging psychological warfare against political opponents, is now at the centre of the drama surrounding his former company. The media has swiftly embraced him as the slightly flawed hero in a dark drama in which evil lurks behind the screen of every computer. Wylie is depicted as a hero bravely exposing a nefarious right-wing plot that aimed to manipulate the attitudes of millions of voters.
Yet for those currently toasting Wylie's whistleblowing heroics, the use of Big Data only appears to be a problem if it is used by right-wing conservatives. Wylie has been given a free pass for his involvement with Obama's 2008 presidential election campaign and for his work propagandising for the Canadian Liberal Party. Those working for Trump or other right-wing candidates are held to a different moral standard, it seems.
Suddenly the entire Western political elite has joined the ranks of those claiming to be the victims of the harvesting of their online data. Officials from India and Israel have joined their Anglo-American and EU counterparts demanding to know how their electoral system has been compromised, manipulated and violated. What's fascinating about this frenetic attempt to expose Cambridge Analytica's malevolent plot against the free world is that no one has produced a shred of evidence that its activities have altered the behaviour of a single voter. The metaphor of harvesting data suggests that the process has yielded some results. Yet, so far, the only tangible product of this harvest has been a lot of spreadsheets – and, of course, more data.
Not that this has stopped the hype. The apparent effectiveness of Cambridge Analytica's dark arts has now acquired legendary proportions, with the constant allusions to the 50million 'harvested' Facebook profiles reinforcing the claim that no election is immune to the malign influence of a software programme.
But the assertion that Cambridge Analytica has influenced elections remains just that: an assertion. What's even more absurd is the claim – reiterated by Wylie – that Cambridge Analytica's software serves as a weapon that right-wing ideologues can wield on the battlefield of the Culture Wars.
In one interview, Wylie explained that one of the reasons he left Cambridge Analytica was because 'rules don't matter for [it]'. It sees 'this as a war, and it's all fair'. He continued: 'It wants to fight a culture war in America… [using an] arsenal of weapons.' Apparently, ex-Trump adviser and alt-right godfather Steve Bannon took a special interest in Wylie's work because he was interested in its potential to use people's profiles to change America's culture. 'To change politics you need to change culture', said Wylie of Bannon's vision.
So it appears that Wylie's software doesn't only influence the outcome of elections – it can also change culture! That Bannon would like to challenge mainstream American culture is not in doubt. But whatever he or Wylie imagine Cambridge Analytica's software can achieve, it is unlikely that it can make the slightest difference to the outcome of today's bitter cultural conflicts.
Culture – and the attitudes and behaviours associated with it – is not comprised of superficial and thinly held sentiments that can be easily altered through propaganda or subliminal manipulation. Rather, culture provides the medium through which people give their lives meaning. It touches on some of their most fundamental and intimate experiences. That is why conflicts over cultural issues of the family, sex, abortion, marriage or the role of religion are often so acrimonious. Because what is at stake is so deeply held. It is difficult to imagine how big data can be used to shift people's cultural outlooks in any significant way.
Propaganda might be able to influence people's attitudes on an economic or social issue – whether, for example, we should raise taxes to provide more support for the elderly. But such issues are rarely embedded deeply in people's value systems. This is why citizens can, and often do, change their views on such issues. Cultural values are different. They are far more deeply held because they evolve over a long period of time and touch directly upon people's perception of who they are. An online propaganda campaign will do little to change its target audience's moral and cultural outlook.
Views on morality, and attitudes towards the nation, religion or gender, can and are influenced by those who control the symbols and institutions through which cultural meanings are expressed. Hence the media, schools and universities have played an important role in influencing people's lifestyle choices. However, the influence of these institutions relies on dominating the cultural environment over decades.
Experience shows that cultural values cannot be mobilised artificially. Propaganda messaging may have an influence at the margins of a debate and influence those whose values are in doubt. But people's fundamental attitudes to moral issues are unlikely to alter as a result of micro-messaging. To achieve a cultural realignment in society is possible. But it requires an effective challenge to the legitimacy of the prevailing moral regime. That demands the public display of alternative cultural resources that might give a new meaning to human experience. Harvesting Facebook data may help strategists discover where people stand on cultural issues, but it will not provide them with the moral resources necessary to change those stances.
Those who regard Cambridge Analytica's software as a sociopolitical game-changer have a very thin and instrumental view of culture. They also fail to see just how important and even sacred values are to people. People can and will alter their view of the world, but only if they are offered an alternative system of meaning that they can make their own.
A Culture War is fought by upholding and challenging values. It is not waged through surreptitious acts of data manipulation. And whatever powers Wylie or his former friends at Cambridge Analytica claim on behalf of their software, in truth they will make no contribution to the outcome of the Culture Wars. The cultural power of Cambridge Analytica is a myth. That this myth has so much purchase among our political elite is testimony to the failure of their political and moral imagination. Those who are confident in their ideals and arguments are unlikely to take seriously the claims made about Cambridge Analytica. They will not regard citizens as easily manipulated puppets, but as mature adults, capable of making political choices. They also understand that a Culture War can only be effectively fought, not through personal data algorithms, but by upholding or challenging values.
Frank Furedi is a sociologist and commentator. His latest book, How Fear Works: Culture of Fear in the 21st Century, is due out later this year. (Order this book from Amazon(UK).)
Picture by: Getty Images.
To enquire about republishing spiked's content, a right to reply or to request a correction, please contact the managing editor, Viv Regan.