Hope Not Hate: anti-fascist authoritarianism
Well-meaning censors are the most dangerous of all.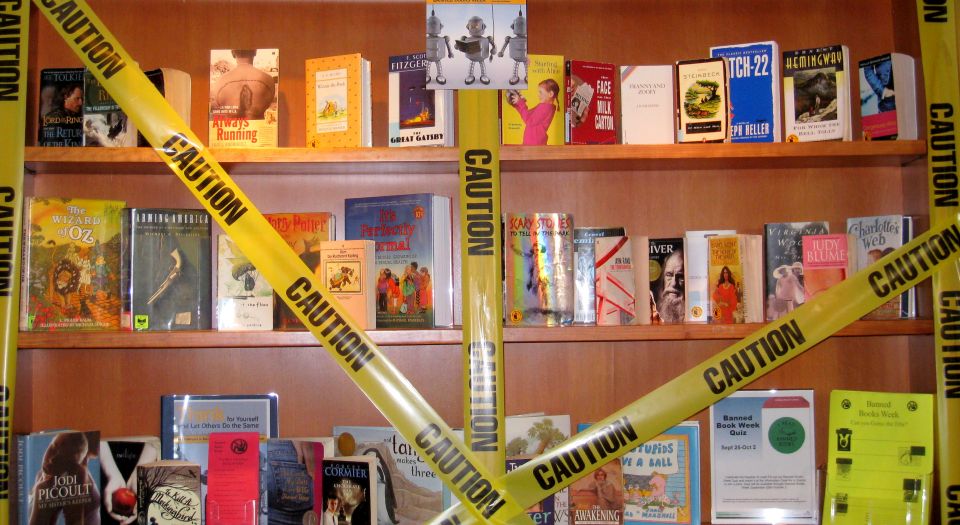 There has always been something paradoxical, even ironic, about so-called anti-fascist and anti-racist groups. While ostensibly promoting peace, understanding and tolerance in the face of nasty and intolerant far-right groups, they have always seemed to contain an essence of authoritarianism and intolerance themselves – and even an undercurrent of menace.
This was most obvious in Germany and Italy in the 1970s with the Red Army Faction and the Red Brigades. These were pious, fanatical terrorists, kidnappers and bombers who believed their actions were justified because they were 'doing the right thing' in the face of crony capitalism and perceived fascism. In Britain in the 1990s, we had the stupid and conceited Anti-Nazi League – and we still have the Socialist Workers Party – who were always spoiling for a fight and forever spoke of 'fighting' and 'smashing' the opposition.
These anti-fascist bodies are a reminder that people with unshakeable good intentions on their side are always the most dangerous. People who believe they are fighting evil impose no boundaries upon themselves, because in their battle in the name of good, anything is permitted. Recall Tony Blair's ultimate justification for the bombing of Iraq, when all evidence for it taking place had been exhausted: 'I believed it was the right thing to do.' As Yeats put it: 'The worst are full of passionate intensity.'
And so on to the latest anti-fascist group, Hope Not Hate, which sounds caring and innocent enough. Its latest campaign has been to urge major booksellers Waterstones, WHSmith and Foyles to stop profiting from selling 'dangerous books' with 'extreme hate content'. It cites books varying from The Protocols of the Learned Elders of Zion to The Turner Diaries to The Anarchist Cookbook. Hope Not Hate conclude that 'these extreme books and authors gain respectability by virtue of their publications being available on the websites of trusted and mainstream sellers'.
The concept of 'dangerous books' is both babyish and ridiculous. And, of course, there is no mention of, say, the Koran, which some people argue is a problematic book. It is far easier to target the likes of David Irving or AK Chesterton, authors who either no-one takes seriously in their own right, or authors people only read when understood in their proper historical context as right-wing cranks of the 20th century. Any genuine neo-Nazi, who takes the various Holocaust-denial literature as named by Hope Not Hate seriously, will be able to find these books elsewhere on the internet. The campaign against these mainstream booksellers is just case of grandstanding, showing off and passive-aggressive intimidation.
It should strike us as ironic that anti-fascists are seeking to ban books in the name of promoting tolerance. What next? Burning books? But this shouldn't surprise us. Paternal, power-crazy, anti-fascists have a long track record of self-righteous censoriousness. They've always feared the ill-educated, unwashed masses of people who might have had too much to think. They always mean well. And that's what makes them so dangerous.
---
The cops have better things to do than police speech
It's been a strange month for free speech. First comes the news that a stay-at-home mother of four has been contacted by the police for making comments critical of transgender ideology on Twitter.
Then, we read that the Canadian vlogger Lauren Southern was refused entry to the UK because, according to the Home Office, her presence was 'not conducive to the public good'. Then, most absurdly, we hear that 'self-confessed shitposter' Markus Meechan – known on YouTube as Count Dankula – was found guilty in a Scottish court of hate speech for teaching his dog to perform a Nazi salute.
It doesn't matter if the Count Dankula incident seems innocuous, or that he has many unpleasant supporters online. Nor does it matter that Southern is a leading 'alt-right' figurehead. Free speech means standing up for people you don't care for, because if your enemies aren't safe from the encroaching powers of the state, then you and you friends won't be safe, either. You don't have to be a libertarian fundamentalist to be worried about the state now prosecuting people for jokes.
But these incidents have been thrown into even sharper relief, owing to the fact that this week has also seen supporters of Tommy Robinson – not a particularly endearing character either, but an important one nonetheless – clash with extremist Muslims at Speakers' Corner in London, of all places.
At a time when there are an estimated 20,000 Islamists at large in the country – 3,000 of whom are deemed particularly dangerous – it is perverse that the police and the courts are instead pursuing such soft targets. Because it's far better for a police force's profile to be seen as an 'anti-Nazi' rather than 'Islamophobic', the scandal of grooming gangs in Telford and elsewhere is ignored or brushed under the carpet. For similar reasons of denial and sheer cowardice, the issue of Sharia Patrols in London, threatening gay people with violence, is met with a proverbial fingers in the ears. If only the police and courts had been so vigilant about those who planned and then executed last year's atrocities in London and Manchester.
The first duty of a state is to protect its citizens and their safety. The last duty of a state is to tell them what they can and can't say. Being offensive should never be a crime.
---
No, PE isn't racist
According to a joint report from Leeds Beckett University and the Norwegian School of Sports Sciences, teaching children PE and to play football, rugby, cricket and netball favours 'white privilege'. Such traditional games were developed in the Victorian era and were used by the British as 'part of a civilising process' and transported around the world 'as an extension of nationalism and the Empire'.
This may have been the case historically, but the perverse reality today is that anything that aspires towards excellence and success is often labelled as 'racist' or 'white' or 'privileged'. This is why university gowns have also recently come in for criticism, owing to the alleged perception that they make minorities feel 'excluded'.
There is an irony here. Today's 'anti-racists' in government and academia automatically conflate sporting or academic success and superiority with 'whiteness', and by extension imply that minorities are incapable of becoming the best in their field because they are either too stupid or childishly oversensitive. This report in essence says: 'Minorities aren't good enough to play sports.'
To enquire about republishing spiked's content, a right to reply or to request a correction, please contact the managing editor, Viv Regan.