Scottish football fans have been criminalised
And yet some Scottish politicians have the gall to play victim.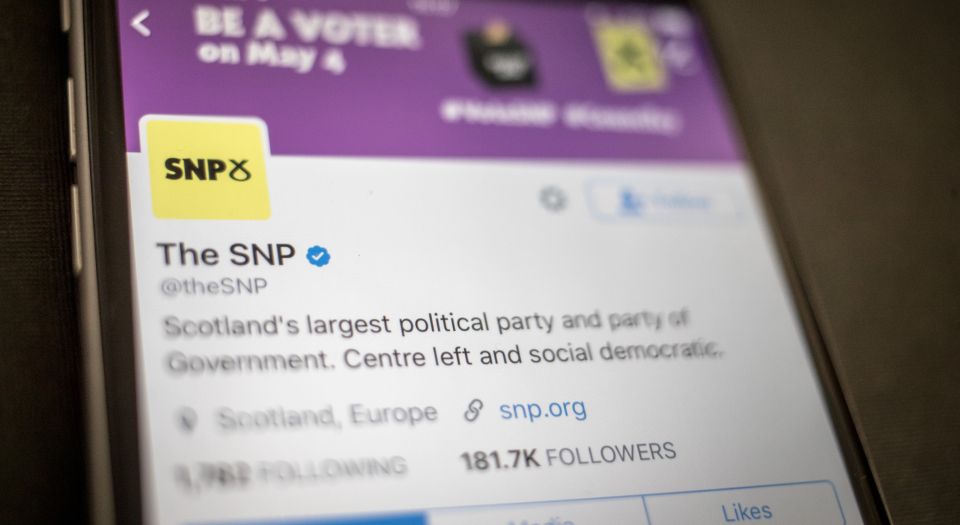 James Dornan, the MSP for Glasgow Cathcart and a candidate for deputy leader of the Scottish National Party, has decided to quit Twitter. He describes it as a 'cesspit of hate and bile', saying he has received abuse from football fans over his defence of the Offence Behaviour at Football Act (OBFA). The act has been widely criticised for criminalising football fans for offensive chants, songs and banners, with fans of the Old Firm Glasgow teams being particular targets. The act is in the process of being repealed in the Scottish parliament – a move Dornan thinks is a 'colossal mistake'.
It is testament to the media's obsession with victimhood, and the low view many take of football fans, that this story spread so quickly. News of Dornan's decision was picked up by the Scottish press almost instantly, with the National, the Daily Record and the Scotsman running the story on their websites on the afternoon of his announcement. For them, it was a familiar tale of a high-profile public figure having to remove himself from social media because of the actions of a baying online mob. But perhaps we can learn more from looking at this incident in a bit more detail.
The day before Dornan made his announcement, I and others had been exchanging tweets with him. The focus was his comments about the pressure group Fans Against Criminalisation (FAC), which campaigns against the OBFA. He implied that FAC was a front group for the Labour Party, pointing out that one of its leaders is a trade unionist and Labour Party member. This was revealing. Does Dornan really think FAC members are so gullible that they'll be brought under the spell of Labour so easily? Given some prominent FAC members are also pro-Scottish independence, and thus opposed to the unionist Labour Party, how does he account for them?
In Dornan's Twitter thread, announcing he would from now on only use his account to post official business, he said that he had always tried to use social media to 'interact'. But for politicians like him, these interactions are apparently not about persuading people, about having out the argument, but about pushing his own not-so-liberal agenda. When, in the case of FAC, a perfectly reasonable and democratic challenge to Dornan's view was aired, he tried to discredit it, played victim and then ran for cover, away from the great unwashed.
But Dornan is lucky. He has a compliant media to whom he can state his case, and describe how, from his position of power and prominence, he feels threatened. The mainly young, male, working-class football supporters who have been criminalised by OBFA have no such luxury.
David McKendrick is a writer and academic.
Picture by: Getty
To enquire about republishing spiked's content, a right to reply or to request a correction, please contact the managing editor, Viv Regan.