Feminism: the Oscars' must-have accessory
Will this celebrity self-righteousness ever end?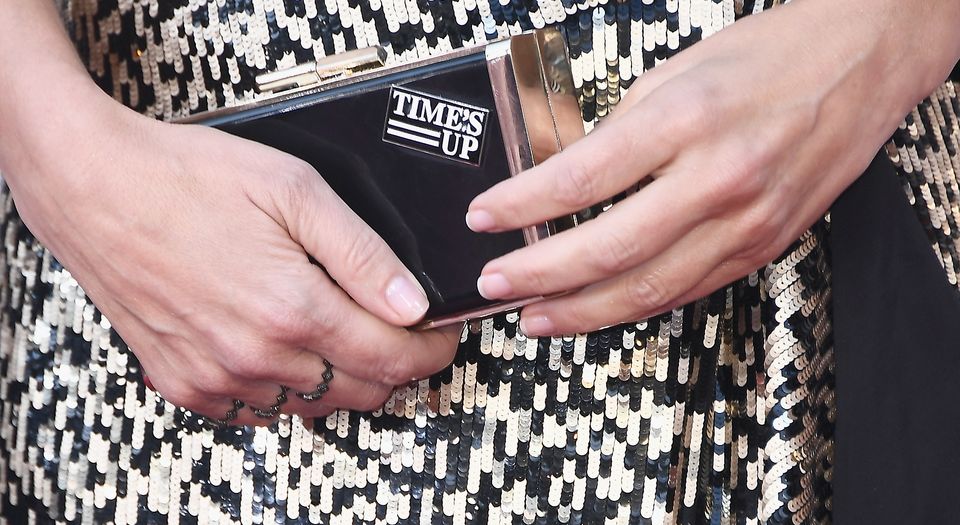 At last night's Oscars, celebs may not have been wearing black, as they did at the Golden Globes and the BAFTAs, but the political point-scoring still carried the night.
There were the obligatory nods and platitudes during red-carpet interviews to #MeToo and Time's Up. The rapper Common, who was performing at the show, told an interviewer: 'I stand for peace, love and women's rights.'
The speeches were no better. Host Jimmy Kimmel took a break from bad Trump jokes to praise #MeToo and congratulate the audience: 'The world is watching us. We need to set an example.' Ashley Judd, Salma Hayek and Annabella Sciorra, three actresses who publicly accused Harvey Weinstein of sexual harassment and assault, teared up while declaring that 'our voices' were carving out a 'new path'.
Perhaps the biggest disappointment was Three Billboards star and Best Actress winner Frances McDormand, who refused to wear black at the BAFTAs, citing her 'problem with compliance'. Her Oscars speech was very compliant. She asked the other female nominees in the room to stand with her for her award, and called for an 'inclusion rider', ie, diversity quotas, for movie studios.
In the coverage afterwards, there was a lot of discussion about the dastardly men in the room. The wins for Gary Oldman (Best Actor) and Kobe Bryant (Best Animated Short) were called 'frustratingly regressive', as both men have been accused of sexual harassment or assault. Some celeb attendees also reportedly dodged E! host Ryan Seacrest on the red carpet (he's been accused of 'sexual misconduct' by a former stylist).
The self-congratulatory tone of the celebrity #MeToo set is grating. Though the celebs weren't out in full funeral attire last night, they certainly wore their smug faces with pride. It's as if they really believe that they are radicals, sat in a room where everyone is wearing outfits worth more than most people make in a year.
For too long, rich actors have been indulged in the fantasy that they are the chosen ones who are capable of making political change. In reality, all they are doing is using politics as an accessory to boost their profile. Even this year's Oscars' goody bags screamed 'rich and right-on', complete with pepper spray, vegan lollipops and a diamond necklace.
There is nothing wrong with a celebrity using his or her fame to promote a cause. But the Oscars showed how degenerate the #MeToo movement has become. Politics has been reduced to cooing over all the poor women out there. It is substanceless and phoney. Feminism is merely the latest must-have accessory.
The Oscars is often a bore. But at least in years past we could count on a celebrity making a fool of themselves, or a slip-up livening up the night. This year, the only slip-up in this carefully staged and self-righteous affair was Emma Watson's transfer tattoo, which read: Times Up. No apostrophe.
To enquire about republishing spiked's content, a right to reply or to request a correction, please contact the managing editor, Viv Regan.