Australia's gag laws are a threat to democracy
The Liberal government is trying to bind its opponents in red tape.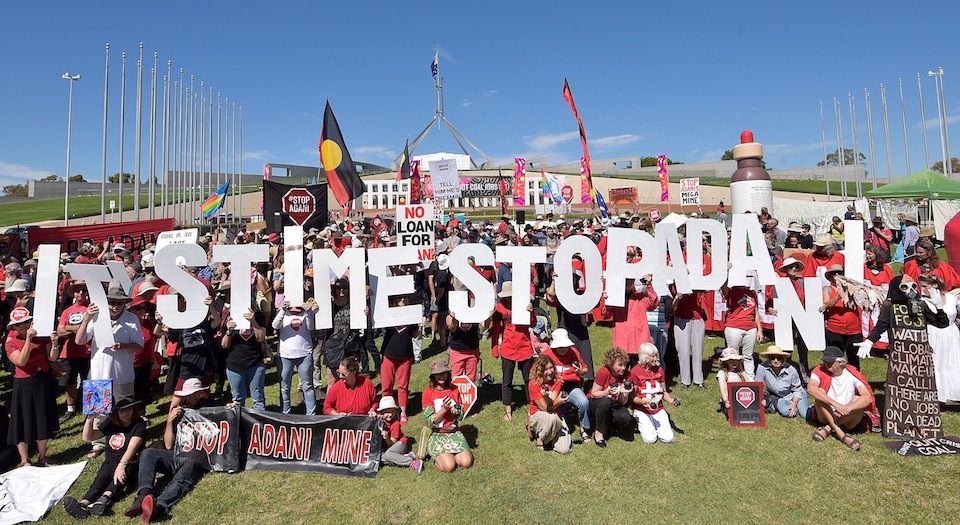 Democracy thrives when there are more voices in public debate. Unfortunately, a new plan from Australia's Liberal-in-name-only government that aims to clamp down on big money in politics risks driving civil society from the public square. Changes currently before parliament to electoral funding and disclosure laws would bind charities, religious organisations and civic groups in red tape for expressing their views in political debate.
This was a kneejerk response to a panic over foreign influence and big money in Australian politics. The government argues the changes will clean up politics by making it more transparent. But, in truth, the plan will be a boon for the major parties, sandbagging the established voices. The bounds of public debate will be narrower and Australia's democracy will be weaker for it.
These measures would bring any organisation that spends more than $100,000 over four years on 'political activity' under a set of heavy-handed rules.
The first problem is the incredibly loose definition of 'political activity', which covers expressing an opinion on any topic that might arise in an election campaign. Considering Canberra is involved in practically every facet of Australian life, this could mean a charity shedding light on the plight of the homeless, a cancer council calling for improved research funding, or a church flying the flag for greater religious freedom.
Even if an organisation's 'political activity' makes up only a fraction of its work, it will be forced to comply with the same funding and disclosure requirements as political parties – in many cases doubling its red-tape burden.
Under the oppressive new rules, any donor who gives more than $4.80 must complete a statutory declaration. Individuals should not have to sign an oath before the state simply to hand over a pocket's worth of change to a cause they believe in. In a free society, that should be a given. The burden of completing, storing and submitting documents for something as trifling as purchasing a lapel pin on Daffodil day would starve a lot of worthy organisations.
Another alarming aspect of the proposed changes is that organisations engaged in so-called political activity will be forced to appoint a manager who will be held personally criminally liable if the organisation breaches electoral law. In practice, this will place volunteers at serious risk of criminal sanction for failing to comply with all the rules governing political entities – even if every other not-for-profit governance and accounting standard is met.
The government's claim that these new rules will root out the corrosive influence of foreign donations is simply wrong. It won't be the well-heeled humanitarian giants like Oxfam and World Vision that suffer from this. It will be mid-sized think-tanks, fledgling activist groups and community organisations which will ultimately be elbowed out of public discussion.
These plans reveal the feebleness of Australian party politics. The main target of these rule changes is GetUp!, a multimillion-dollar social-justice campaign group, which is deemed to have too much power and influence. But the zeal of such groups only reminds us of the aloofness of the mainstream Australian parties, and particularly the right.
The claim that Australia's long-established parties of government are somehow disadvantaged is ludicrous. The Liberal and Labor Parties are gifted millions of dollars of public funding every year, protecting them against minor parties who face costly hurdles just to get their name on the ballot. What's more, both major parties enjoy a pipeline to virtually every media outlet across the country.
With trust in Australia's government and politics at an all-time low, what the country desperately needs is more participation in political debate, not less. We need more activists, contrarians and ideas people to challenge the shibboleths of the status quo and the unimaginative dross peddled by the major parties.
Rather than using regulation to smother its opponents, the government should try its hand at selling the virtues of individual liberty and self-reliance – values the Liberal Party was elected to uphold but has since forgotten. Ditching this technocratic assault on political participation would be a good place to start.
John Slater is a spiked intern.
To enquire about republishing spiked's content, a right to reply or to request a correction, please contact the managing editor, Viv Regan.