Jeremy Corbyn's great betrayal
The lifelong Eurosceptic is now Remainers' best shot at thwarting Brexit.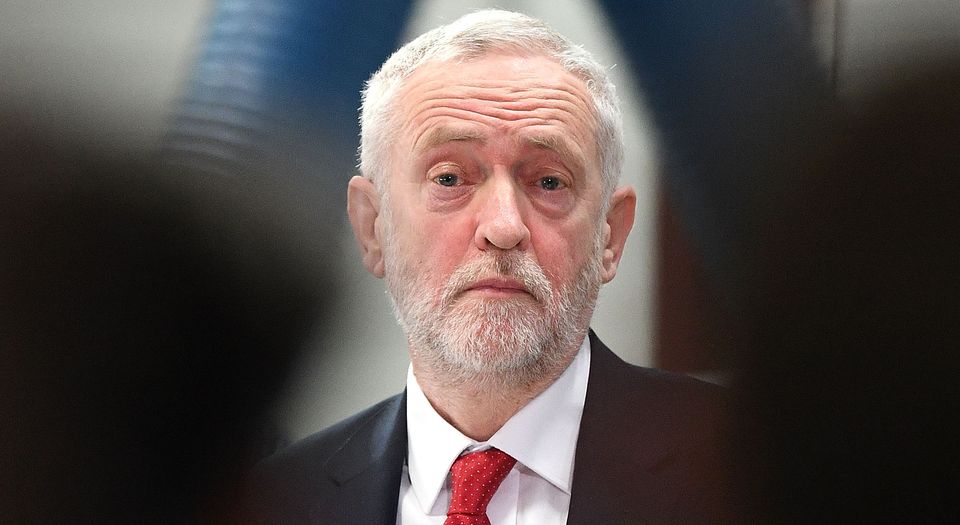 The question of whether or not Labour leader Jeremy Corbyn, when he was a backbencher privy to about as many state secrets as the Commons caretaker, 'betrayed his country' by meeting with Soviet spies posing as diplomats has gunged up the airwaves for the past week. And yet for all the Cold War intrigue, Corbyn's real betrayal of British democracy has been happening, in plain sight, since the EU referendum. Indeed, his speech in Coventry this morning, in which he made official that Labour would seek 'a' customs union with the EU, proved that he is willing to betray not only the 17.4million, but also his own principles.
Make no mistake: any sort of customs union with the EU would mean betraying Brexit. The Brexit vote, above all else, was about democracy and sovereignty. But being a member either of the Customs Union or a customs union would make formulating an independent trade policy impossible. Entering into any such arrangement would mean handing over a chunk of our sovereignty to bureaucrats who we, the public, have no control over. One of the most fundamental things any self-governed nation must be able to decide upon is how and on what terms it trades with other nations. Yet Corbyn's policy would deny us that democratic right.
Worst of all, Corbyn knows all this. (As does his shadow trade secretary, Barry Gardiner, who this morning tried to walk back an article from last summer in which he spelled out why permanent membership of a customs union was anti-democratic and 'deeply unattractive'.) Corbyn has been a Eurosceptic most of his political life. He only buckled and backed Remain when it became clear that sticking to his principles would cost him and the Labour left control of the Labour Party. In his own personal Clause IV moment, he shopped his beliefs for the sake of political expediency, a shot at power. This conviction politician, this man of principle, has proved himself to be anything but.
Corbyn has been captured by the forces of Remainer Reaction, who dominate both the Parliamentary Labour Party and Labour's supposedly radical membership. Meanwhile, the working-class Leavers in Labour's heartlands are being ignored and patronised. He made a point today of saying that being Eurosceptic is not same as being anti-European, before going back to reading his hostage letter. He's right, of course. At spiked, our slogan has long been 'For Europe, Against the EU' – we champion Brexit as part of the centuries-old struggle for democracy in Europe. But from Corbyn, it felt so feeble. Everything he is now doing will burnish the EU and put Brexit more at threat.
Those now cheering Labour's Brexit stance will not stop here. Yesterday, 80 Labour grandees signed a letter to the Observer, calling on Corbyn to go the whole hog and back membership of the Single Market – full-blown Remain-by-another-name. Corbyn may have resisted these demands time and again, but he's put the wind at these people's backs. Labour seems likely to back amendments to an upcoming trade bill that would bind the government to a customs union and deal a potentially fatal blow to May's already weak government. With the Brexit negotiations becoming ever-more fractious, and a 'meaningful vote' on Brexit in the offing, parliament's cross-bench pro-Remain majority has plenty of opportunities to exploit. And Corbyn has given them cover.
Ever since the Brexit vote, elite Remainers have been searching for their knight in shining armour, the person who would swoop in and right our democratic wrong (especially since it became clear that, amazingly, loathed warmonger Tony Blair or snobby financier Gina Miller weren't going to cut it). Well, as ever in such tales, he has arrived in the form you would least expect. Lord Adonis hopes Corbyn will one day lead the charge for a second referendum that would reverse the first. Though that's a plan about as likely to get off the ground as another Centrist Dad's Party, Adonis has a point. Corbyn may not be banging the drum for Remain, but his historic cowardice has been a boon to anti-Brexit. This is his great betrayal.
Tom Slater is deputy editor at spiked. Follow him on Twitter: @Tom_Slater_
To enquire about republishing spiked's content, a right to reply or to request a correction, please contact the managing editor, Viv Regan.